Mellody, a plant-based product molecularly identical to conventional honey, is now available to consumers through a partnership with New York's Eleven Madison Home.
Eleven Madison Home is a store offering pantry staples and kitchen essentials, and was born out of Eleven Madison Park — the world's first three-Michelin-starred vegan restaurant. The honey alternative will be available as part of a new collection called the Tea & Honey Box, which features one jar of Mellody, honey oat shortbread cookies (made with Mellody), a honey dipper, and three single-origin teas from In Pursuit of Tea in the varieties Himalayan Black, Thunderdragon Green, and Elderflower.
"We were blown away by the quality of Mellody and were excited at the possibilities of how we can incorporate it into our kitchen through recipes and products. A plant-based diet can often be seen as limiting. This product and what we're doing with Eleven Madison Home goes a long way to discredit that notion," said director of operations Chef Daniel Distefano.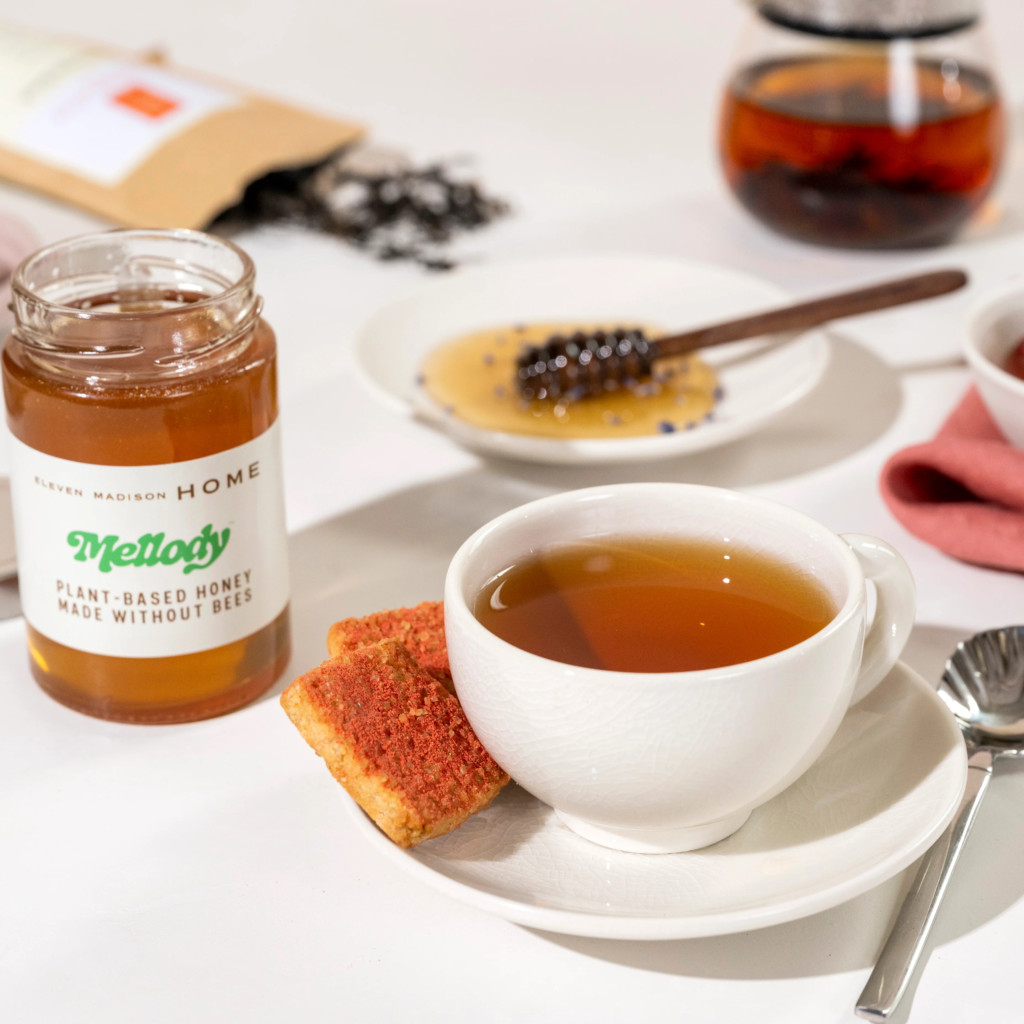 "A vegan's best friend"
Launched last month by MeliBio, Mellody is said to taste and perform exactly like bee-made honey. It was created to address urgent issues facing both the commercial honey industry and natural ecosystems, as native bees in the US increasingly come under threat from non-native honey bees.
Last November, MeliBio raised $2.2 million and revealed it was planning to launch plant-based honey at 75,000 European stores through a partnership with Narayan Foods.
"A vegan's best friend in terms of sweetener, Mellody is for everybody who wants to enjoy delicious food, wants to know where their food comes from, and wants to know that there's an option," said Darko Mandich, CEO & co-founder of MeliBio.