Propel Foods, a Mexican startup using AI to create plant-based and hybrid proteins, has launched its products into retail stores in the country for the first time. The V-Label certified meat alternatives — Bistec (steak), Pastor (grilled pork), and Chorizo — said to be ideal for use in Mexican dishes such as tacos, were previously only available via the brand's online store.
Propel Foods has also reported that it will be present as a vendor at Taylor Swift's upcoming Mexico City concerts, which will take place from August 24-27. The developments come after the company participated in the ProVeg Incubator earlier this year, where its tacos proved extremely popular and won the Demo Day Audience Award.
Looking to the future, Propel Foods reports that it is now planning to develop something that is not yet available in Mexico: ready-to-eat plant-based Mexican dishes, such as Cochinita and Fajitas de Pollo. The company claims it can R&D products in just six weeks due to its AI technology.
"The ProVeg Incubator proved to be an invaluable opportunity for us to redefine our business structure, address operational and financial matters, and prepare for the market entry of our exceptional products," the startup said to vegconomist this morning.
"Young, passionate, and ambitious"
Propel Foods was founded by students at the Instituto Tecnológico Autónomo de México, who created a deep-learning algorithm that formulates alternative proteins while taking into account variables like CO2 emissions, nutritional value, and sensory attributes. In 2021, the startup won the Hult Prize competition, which is described as the "Nobel Prize for students".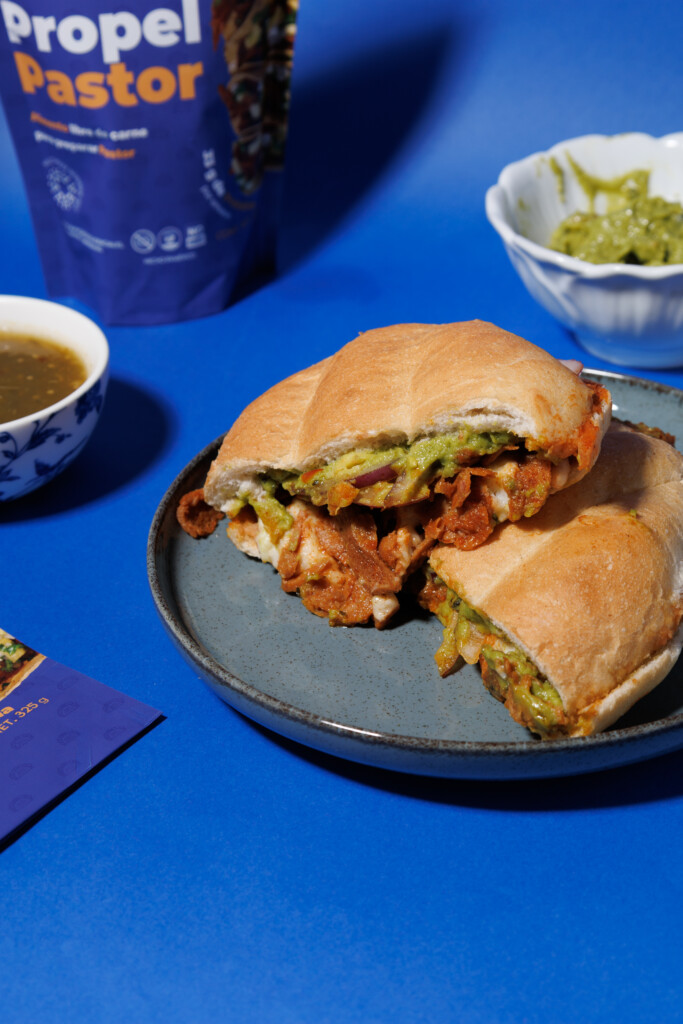 Propel Foods was then accepted into McKinsey & Company's Fuel Ignition club for startups, followed by the ProVeg Incubator. Additionally, the company has been recognized in Mexico as a National Interest, and has received backing from the country's government.
"As young, passionate, and ambitious Mexicans, we are determined to be pioneers of the plant-based and sustainable food revolution in Mexico and LatAm," said Propel Foods. "We envision a future where delicious, nutritious, and eco-friendly alternatives are accessible to all. With the support of our incredible team, partners, and advisors such as the Hult Prize Foundation, ProVeg Incubator, McKinsey & Company, and MassChallenge, we are ready to transform the culinary landscape of our beloved country," the brand comments to vegconomist.