In celebration of World Egg Day, Asian street food brand MingBings and JUST Egg are launching four new breakfast pockets featuring plant-based eggs and cheese. Developed by Iron Chef Ming Tsai, the breakfast bings – "bings" refer to a type of savory Chinese flatbread – represent the brand's first entry in the breakfast category,
The new items are launching Friday, Oct. 14th on MingsBings.com and are available in four flavors:
Plant-Based Egg & Cheese: A combination of JUST Egg, dairy-free cheddar and potato
Plant-Based Sausage, Egg & Cheese: A twist on an all-American breakfast, w/ sausage, JUST Egg, dairy-free cheddar and potato
Plant-Based Chorizo, Egg & Cheese: A Southwestern breakfast w/ chorizo, JUST Egg, dairy-free cheddar, peppers, onions, black beans, corn and potato
Plant-Based Veggie, Egg & Cheese: Spinach, peppers, onions, JUST Egg, dairy-free cheddar and potato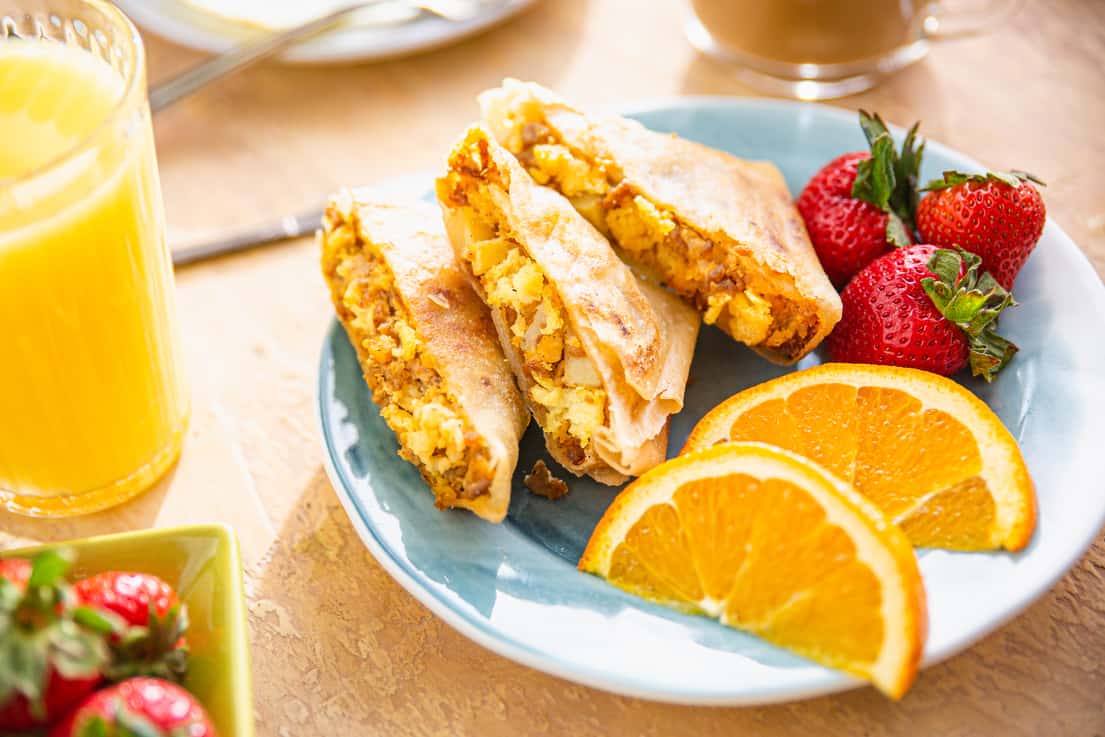 East-meets-West
All of the breakfast pockets are vegan and made without gluten or nuts. MingsBings was founded in 2020 by Chef Tsai, who used his signature East-meets-West techniques to blend the traditional Chinese flatbread with familiar American flavors such as Cheeseburger and Buffalo.
All of MingsBings products are fully plant-based, and can be found at over 4,000 retail stores nationwide, including Target, Sprouts and Whole Foods, with an upcoming launch into Publix.


They are also served at concessions such as Fenway Park, TD Garden, Tropicana Field, Hard Rock Stadium and soon coming to New York City's Barclays Center.
To celebrate the latest breakfast bings, MingsBings and JUST Egg will be sampling the products to festivalgoers at this weekend's Food Network New York City Wine & Food Festival.