Moon Magic, a new dairy-free chocolate brand, is officially launching its line of better-for-you chocolates that aim to disrupt the global chocolate market by transforming the treat into a healthy snack.
"We aim to revolutionize the chocolate confections industry, worldwide"
Described as the 'world's first' all-vegan, low-calorie and low-sugar milk chocolate, Moon Magic's products are made from a blend of oat milk and almond milk.
Each of the brand's bars contains 117 calories and 2g of total sugars, which come from naturally occurring sugars in its oat milk. Unlike the majority of retail chocolate bars, Moon Magic says it uses simple ingredients with no preservatives or artificial additives.
The brand's flavors include:
Cosmic Crunch – With crunchy crisped puffed rice
Tropic in Coconut –

Coconut chocolate bar with almond pieces, shredded coconut and crispy quinoa

Caramel in Retrograde – A blend of rich caramel and dark vegan milk chocolate with sea salt
Java Rock – Coffee-flavored bar with roasted crispy quinoa
Cherry's Comet – A cherry-forward bar with real shredded coconut and roasted quinoa
All of Moon Magic's bars are also gluten-free, keto-friendly, and kosher.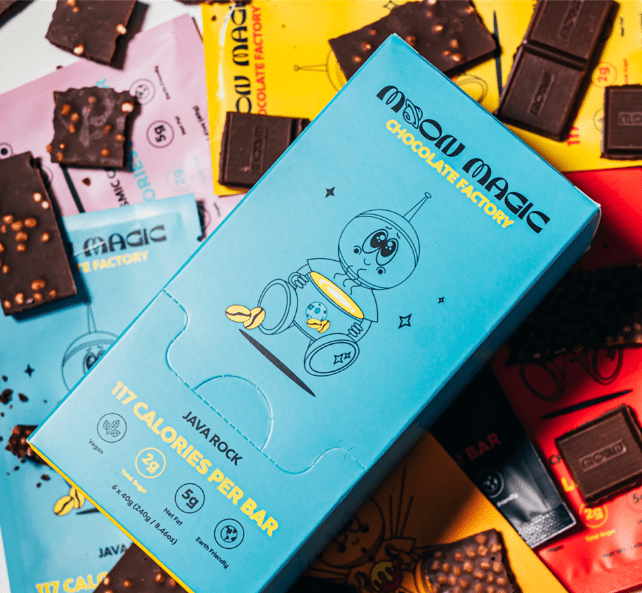 Healthier snack
According to the company, chocolate has always been considered an indulgence, with consumers aware it may not be best for their health or weight management. With Moon Magic's bars, the brand hopes to make chocolate a more nutritious snack that can be enjoyed without sacrifice.
'The entire goal of this product line and brand is to change what has been 'too good to be true' in the past into a reality," said Shawn Brown, founder of Moon Magic.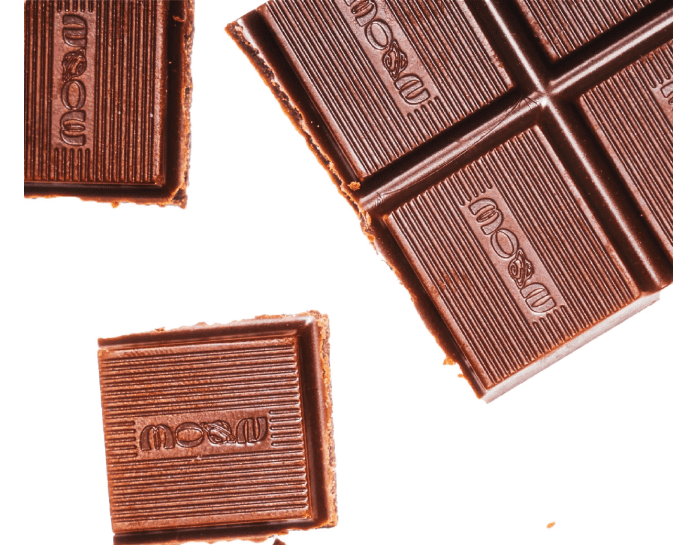 He continued, "Feeling guilty for consuming 'treats' is what I have set out to change – without sacrificing on taste, texture, and experience – and while never wavering from ingredient quality and quantity goals. The entire concept is for consumers to 'have it all' when it comes to chocolate confections. We aim to revolutionize the chocolate confections industry, worldwide."