Kellogg's-owned MorningStar Farms announces it is rolling out two new plant-based chicken products throughout the rest of 2022. One of the products will feature the first vegan waffle ever created by Kellogg's iconic breakfast brand Eggo.
New entrees
Sold through MorningStar's Incogmeato line, the new chicken additions feature the Plant-Based Hot and Spicy Crispy Chik'n Filet, plus the Chik'n and Eggo Liege Style Waffle Sandwich. According to the brand, the Hot Crispy Chik'n offers a juicy inside with a crispy, crunchy exterior. The item is available in packages of four filets, with each filet containing 29% less fat than conventional chicken filets (12 g total fat per serving vs. 8 g), and 17 g of plant protein.
The Chik'n and Eggo Liege Style Waffle Sandwich is a new meat-free breakfast option that will debut at select US retailers. The portable sandwich features Eggo's first-ever vegan waffles served with a Morningstar plant-based chick'n patty. Each box contains two waffle sandwiches, with 21 g of plant protein per sandwich.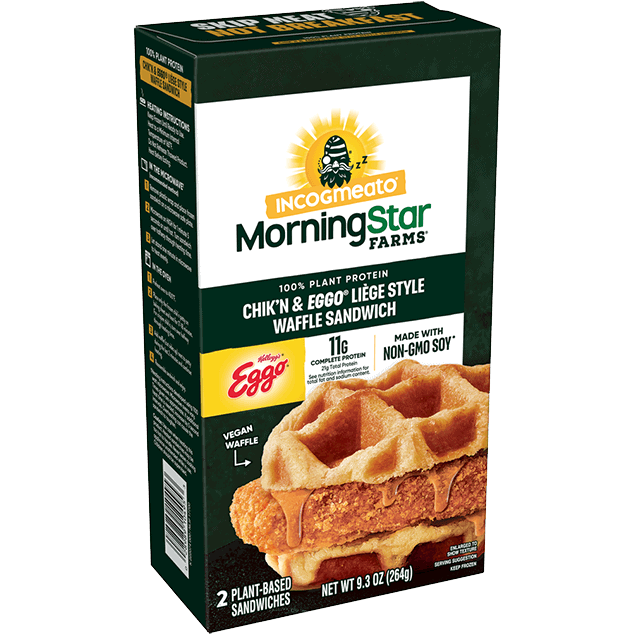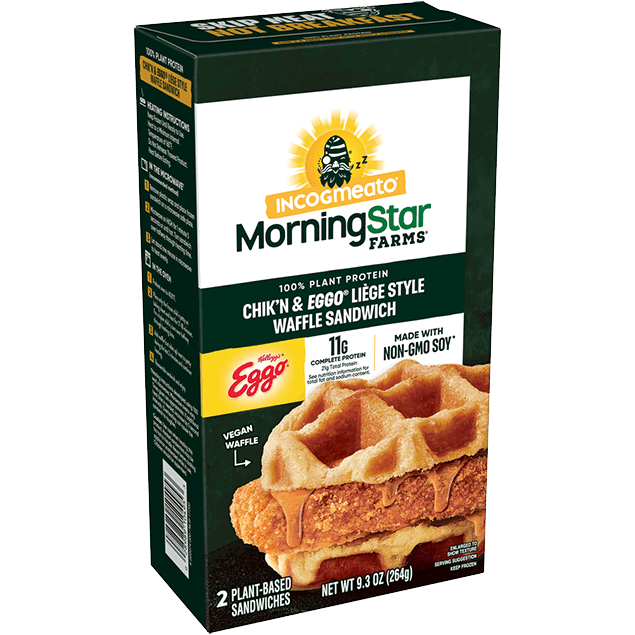 Plant Co. division
A longtime leader in meat alternatives, Kellogg's has continued to innovate its product offerings. In April, the company announced it would improve its sustainability by sourcing new and better soy ingredients, and committed to make all of its meat alternatives with renewable energy by the end of 2022.
In June, Kellogg's revealed it planned to separate its cereal, snacks, and plant-based food businesses into three separate divisions. The plant-based division, called PlantCo., would be anchored by Morningstar Farms, and will focus its resources and investments on strong prospects within the sector.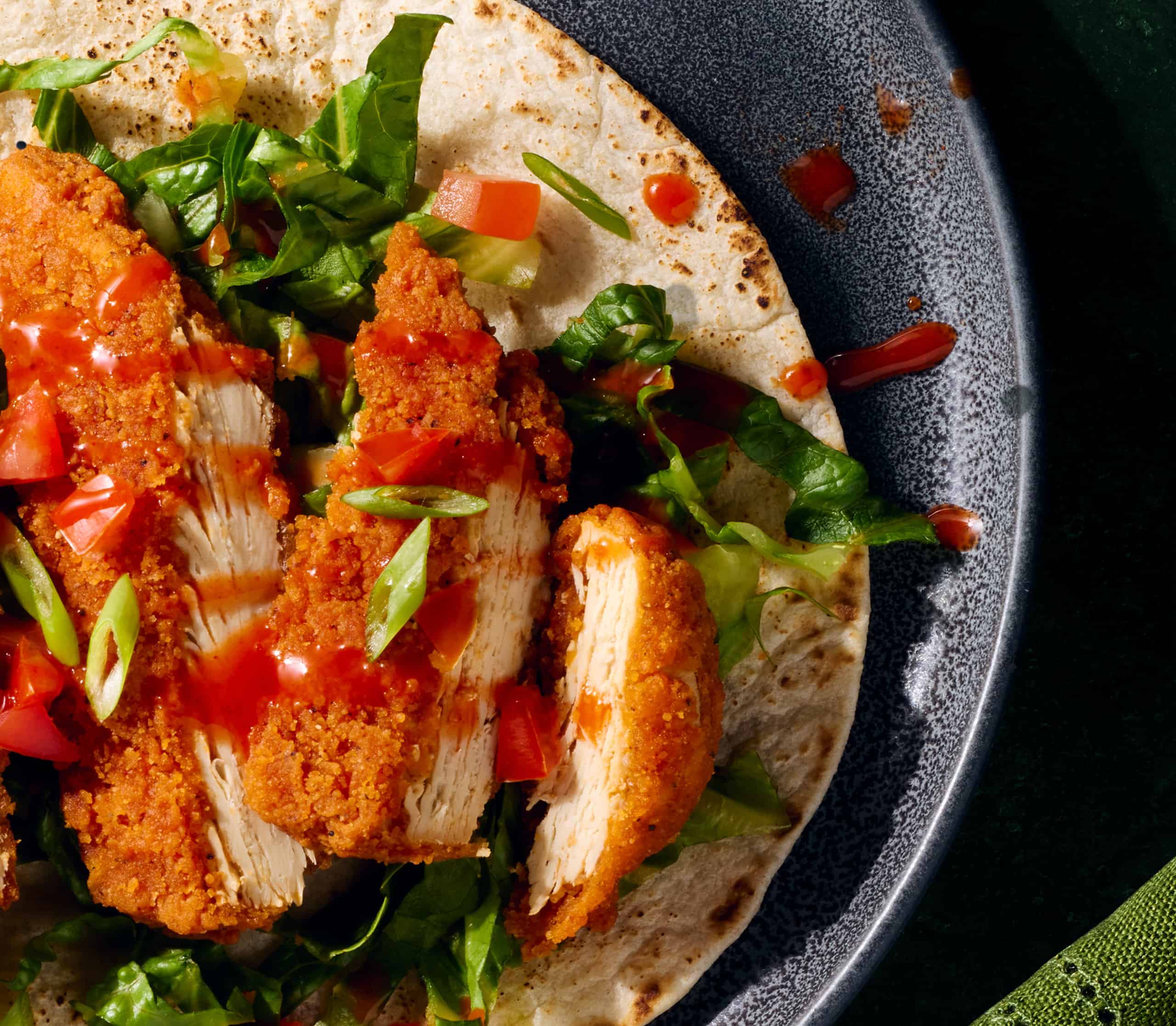 "Creating more value"
"Kellogg has been on a successful journey of transformation to enhance performance and increase long-term shareowner value," Steve Cahillane, Kellogg Company's Chairman and Chief Executive Officer, said in June. "These businesses all have significant standalone potential, and an enhanced focus will enable them to better direct their resources toward their distinct strategic priorities. In turn, each business is expected to create more value for all stakeholders, and each is well positioned to build a new era of innovation and growth."