Last September it was revealed that UK supermarket Morrison's had launched its own-brand vegan line, V-Taste. Now due to successful sales figures and customer demand, it has again expanded the line with the addition of plant-based ready meals.
As reported by Vegan Food and Living, the new ready meals are:
• Jackfruit Biryani – With spiced basmati rice with roasted jackfruit and vegetables in a spiced cashew and tomato sauce.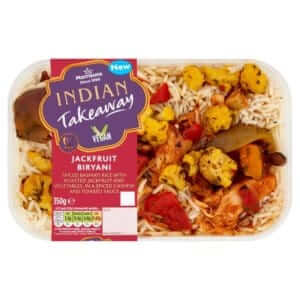 • The Best Celeriac Steaks & Portobello Mushrooms with Skin-On-Fries (£3.50) – Marinated celeriac steaks with mushroom sauce, roasted Portobello mushrooms and skin-on-fries served with sweet cherry tomatoes.
• Vegan Garlic Mushroom Spaghetti (£2.50) – Roasted mushrooms with spaghetti tossed in a mushroom, garlic and herb sauce.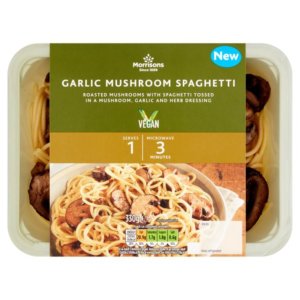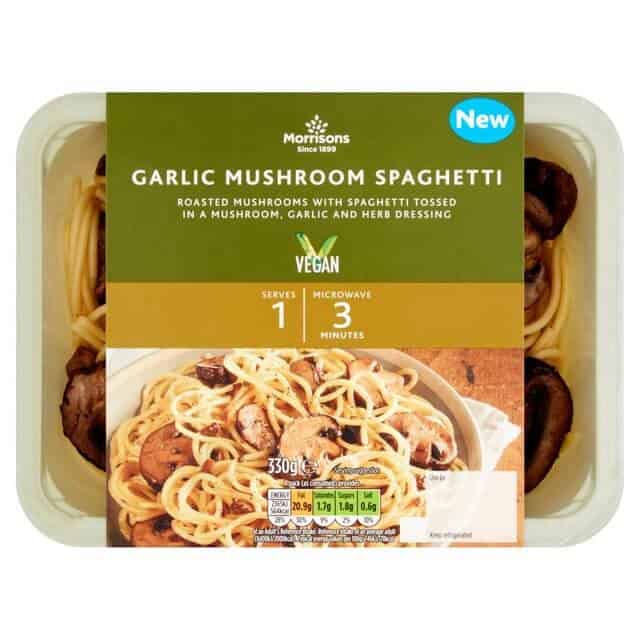 • No Chik-in Jalfrezi (£3) – Spicy curry filled with soya 'chicken-style' pieces with onion, peppers and green chillis in a spicy tomato sauce.
• The Best Mushroom Steamed Buns (£2.50) – Steamed buns filled with a blend of oriental mushrooms and soy sauce.