Boston-based food tech company Motif FoodWorks announces latest retail partnership with upscale convenience store and café Foxtrot.
Foxtrot, known for its freshly crafted chef-prepared meals, introduces Motif BeefWorks Plant-Based Beef Grounds as a primary ingredient in its premade vegan taco salad, now served at all 30 Foxtrot locations across the United States.
New portfolio of plant-based meats
This new partnership comes on the heels of Motif FoodWorks' introduction of a new portfolio of plant-based meats for foodservice earlier this year, featuring Motif PorkWorks™ Grounds and Motif BeefWorks™ Patties and Grounds.
The new line of products is a result of the company's recent developments in food technology, including two proprietary ingredients, HEMAMI, a heme protein, and APPETEX, a product replicating connective tissue found in animal meat. Motif also announced a partnership this year with tech startup IngredientWerks to explore the production of heme protein from corn via molecular farming.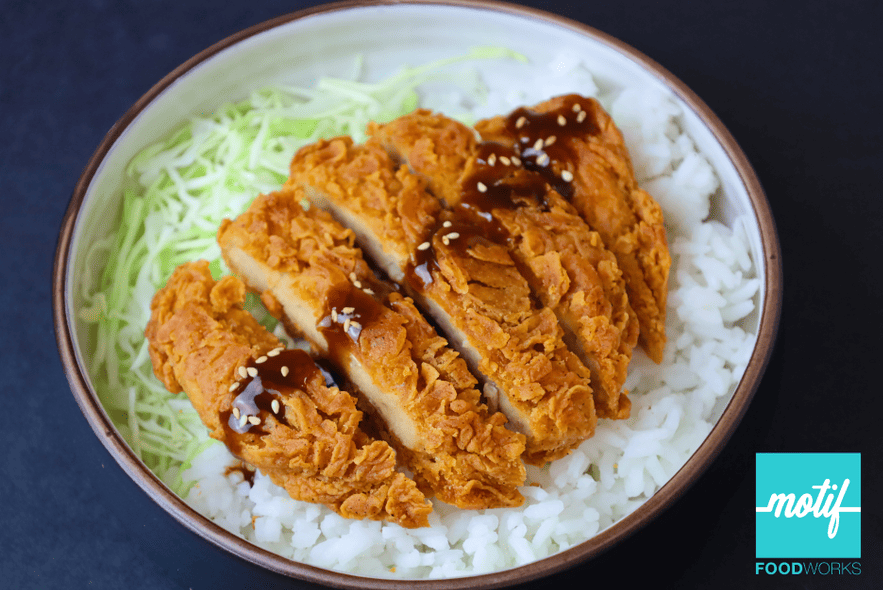 Michael Leonard, CEO of Motif FoodWorks, highlighted the surging demand for plant-based foods, noting that "88% of consumers expect to maintain or increase their consumption of plant-based foods, and we're proud to create products that make that goal not only more attainable but also more delicious."
Extended partnership
Foxtrot's Vegan Taco Salad will feature Motif BeefWorks™ Plant-Based Beef Grounds atop a bed of crisp romaine lettuce, roasted corn, tomatoes, jalapeño, onion, cilantro, and a zesty lime vinaigrette. While initially introduced as a limited-time offering, Foxtrot has decided to extend its partnership with Motif, integrating the plant-based beef product as a permanent fixture on its shelves.

Justin Schaub, senior director of culinary at Foxtrot Market, couldn't be more impressed with the Motif BeefWorks™ product, stating, "Motif BeefWorks™ came with an abundance of deep savory flavor, a characteristic often absent in most plant-based alternative proteins. I was impressed by its versatility—it seared, caramelized, and roasted much like animal-based proteins."