UK food tech company Moving Mountains has announced the launch of its latest products — the No Chicken Burger and Nuggets — for food service.
According to founder and CEO Simeon Van der Molen, the burger "tastes so much like chicken that it'll blow your mind", while the nuggets are "a deliciously dippable treat". Both products are said to be tender, crunchy, and high in protein.
The plant-based burger and nuggets are now available for foodservice outlets in the UK and the EU.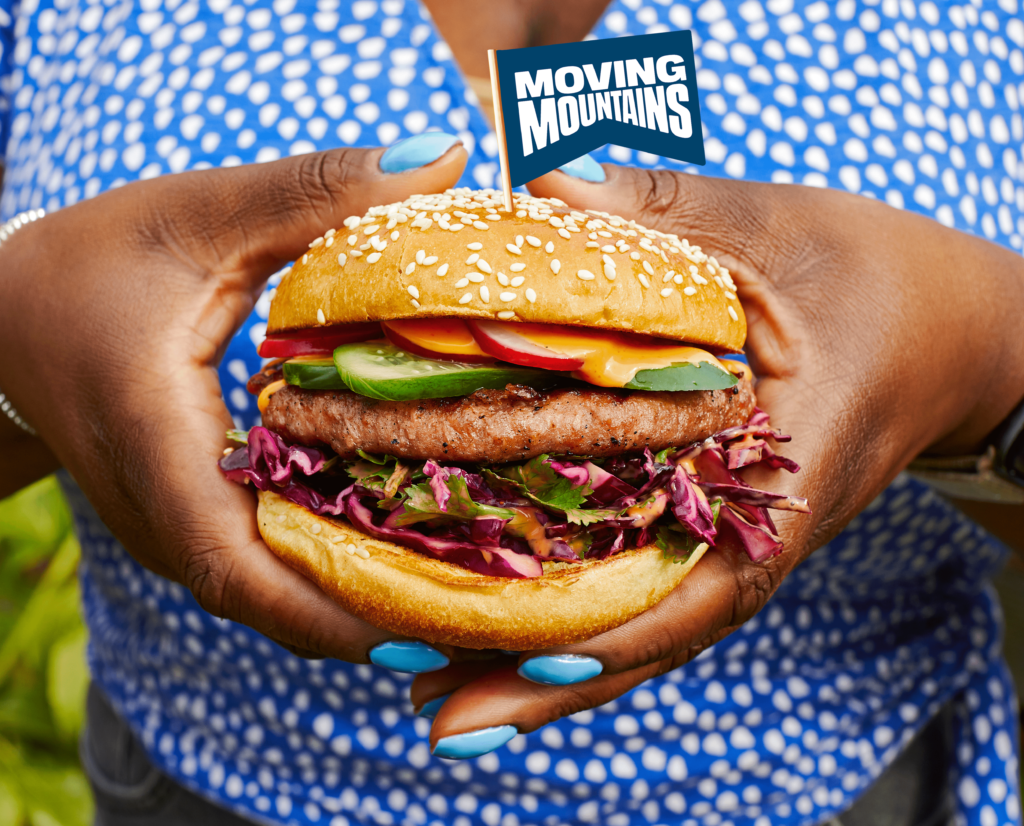 Expanding product range
Moving Mountains offers a wide and expanding range of alt meat products. The best known is the company's flagship "bleeding" burger, which has a history of outselling conventional beef burgers. Moving Mountains also produces plant-based pork, fish fingers, fish fillets, and more.
Initially, Moving Mountains products were only sold for foodservice, but they are also now widely available at supermarkets. The company recently rebranded with a new logo, website, and eye-catching blue packaging.
"We expect to see a burgeoning trend of even the most committed carnivores replacing meat with a plant-based substitute," Van der Molen told vegconomist. "It has been really exciting to see the category evolve at such a pace with innovative and high-quality plant-based offerings that taste delicious and can be incorporated into daily life."