Vegan chocolatier Mummy Meagz has introduced a Halloween version of its popular Chuckie Egg. Known as the Boo Boo Egg, it consists of a Belgian chocolate shell filled with gooey green crème.
The eggs are available exclusively from Holland and Barrett (both in-store and online) until November 11, or while stocks last. They are not only vegan, but free of nuts, gluten, and GMOs. The recommended retail price is £0.99 per egg.
Co-founder Meagan Boyle named the eggs after her dog Bertie, nicknamed Bertie Boo Boo. Since she rescued him from Romania, he has helped her raise over £10,000 for dog charities.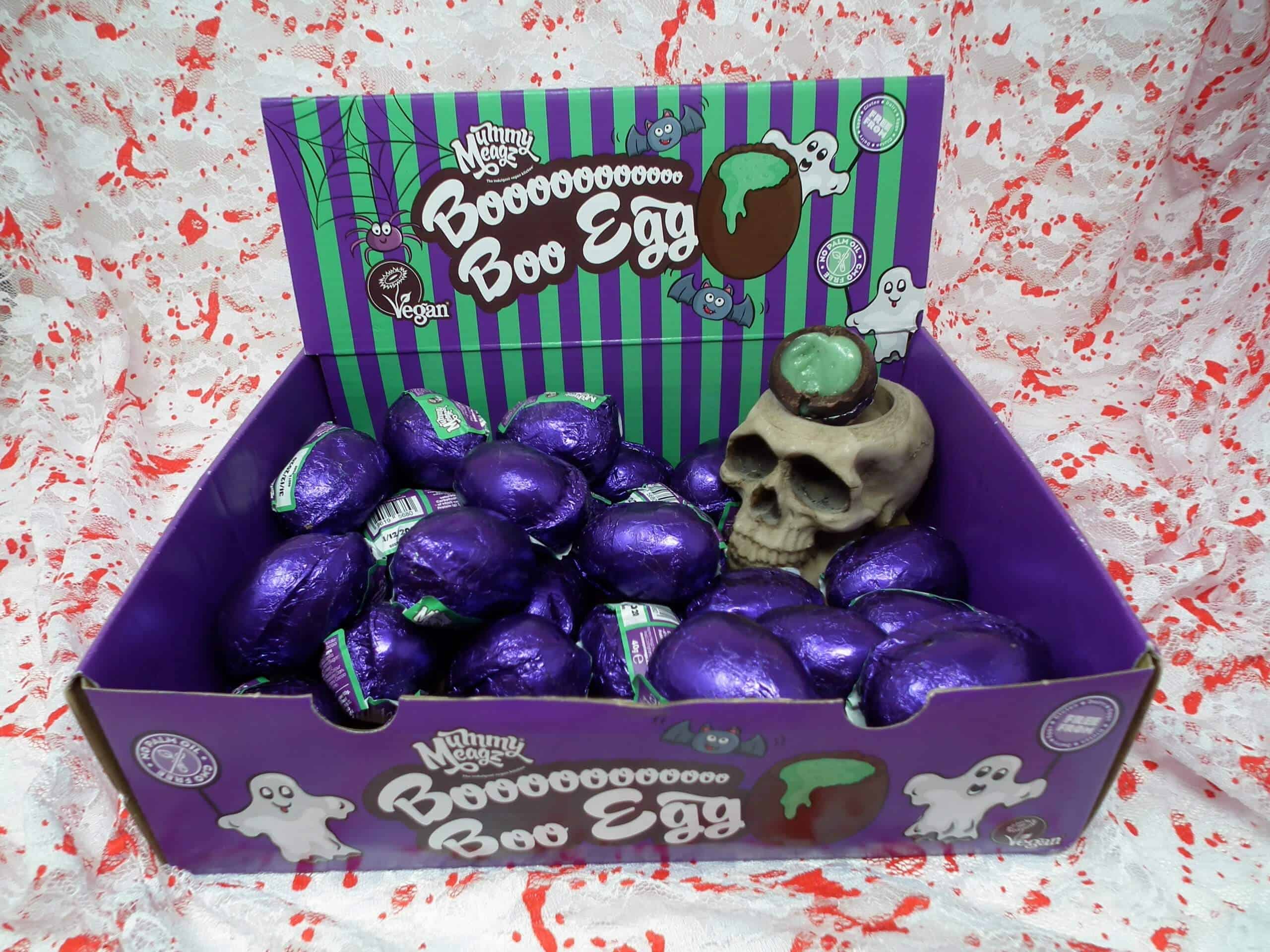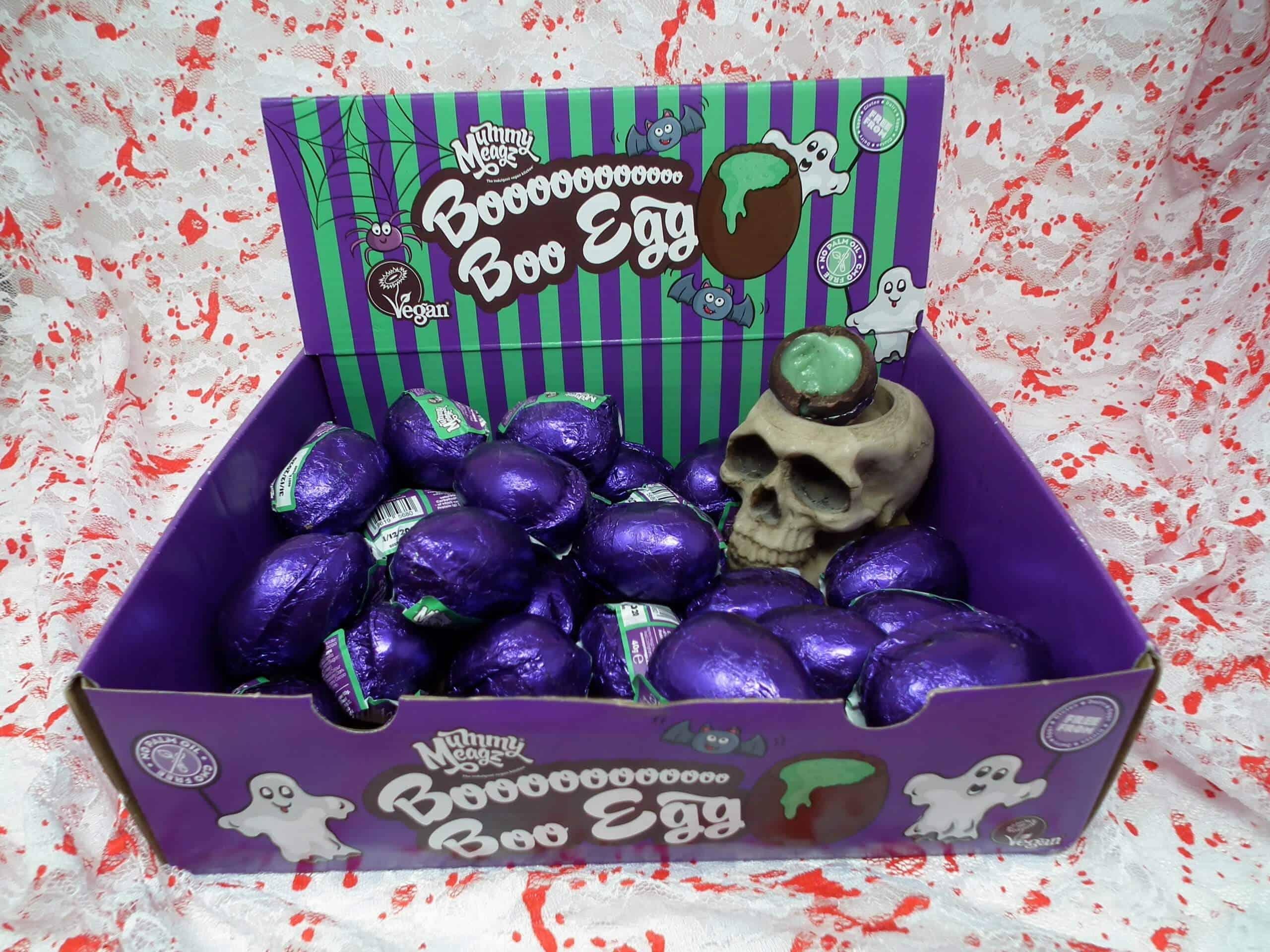 After it was launched earlier this year, the original Chuckie Egg sold one unit every thirty seconds at Holland and Barrett stores. The demand was so high that the company's factory was forced to work overtime to keep up.
"I've known for a long time that dairy is scary, so by creating a range that's free of animal products, this Halloween can be all about treats not tricks, " says Meagan Boyle.