Brand new dairy alterntive brand, OATH, announces its launch with OATH Organic Oat-Milk with Plant Protein, available in four flavors: Double Chocolate, Matcha Chai, Indian Rose, and Golden Turmeric. With these unique new beverages offering wellness benefits, OATH says it intends to "reinvent the saturated RTD (ready to drink) industry."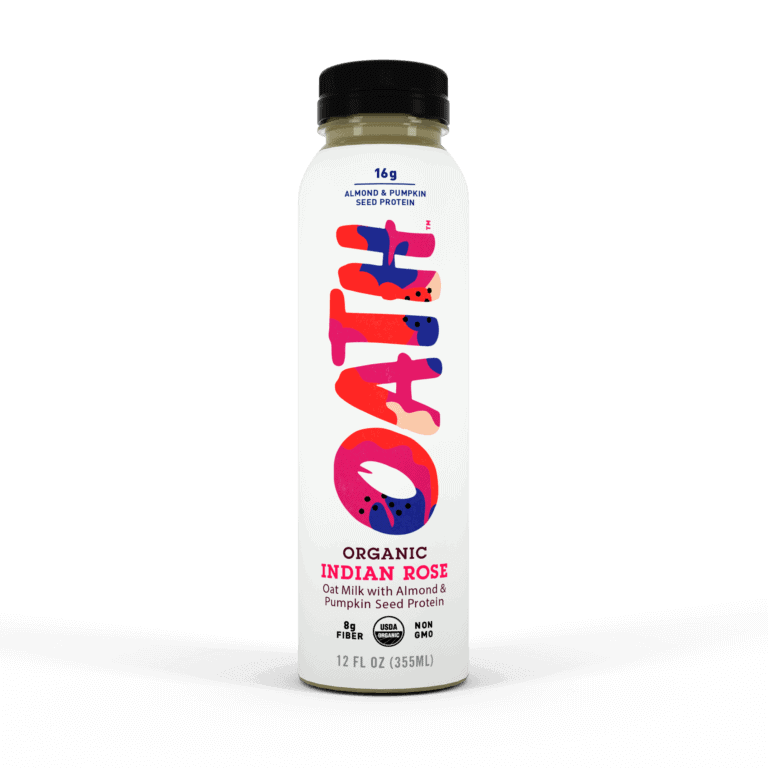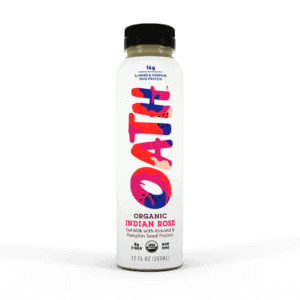 The organic alt dairy company leverages sustainable ingredients including protein-rich oats, nuts, and seed, crafting rich blends, each offering benefits including: metabolism and boost enhancement, sustainable energy restoration, and more.
The organic oat milks deliver functional health benefits, with each ingredient handpicked for its 'promise' of nutrients, evocative flavor, and exceptional taste. A pioneer in the space, OATH utilizes atypical proteins like almonds, pumpkin seeds, and oats, together with natural sweeteners like apple fiber, spices and botanicals including saffron, ginger, and cardamom to offer numerous health benefits. OATH states that with these combinations it has created "a flavor, taste, and silky mouthfeel that has yet to exist."
"Andy, my co-founder, and I share a passion for food that is so delicious, it feels like a cheat treat, yet is super healthy, it adds to your wellbeing. Together, after almost two years of tasting and testing, we created this in a grab and go format that works for anyone, anywhere, at any time," notes founder, Royce Pinkwater, who found inspiration for OATH as a busy, working mother and real estate mogul.
Co-Founder Andy Khiani states, "OATH is a perfect expression of sustainability for the planet, for its inhabitants, and for myself. Living with HIV, I have always known the connection between body and mind and how food plays a huge part between the two — a healthy body, via organic, whole foods, creates a healthy mind and that, in turn, creates a healthy, sustainable environment I could connect with and it has always, without a doubt, led me to a place of peace and a greater understanding of myself and my relation to all life."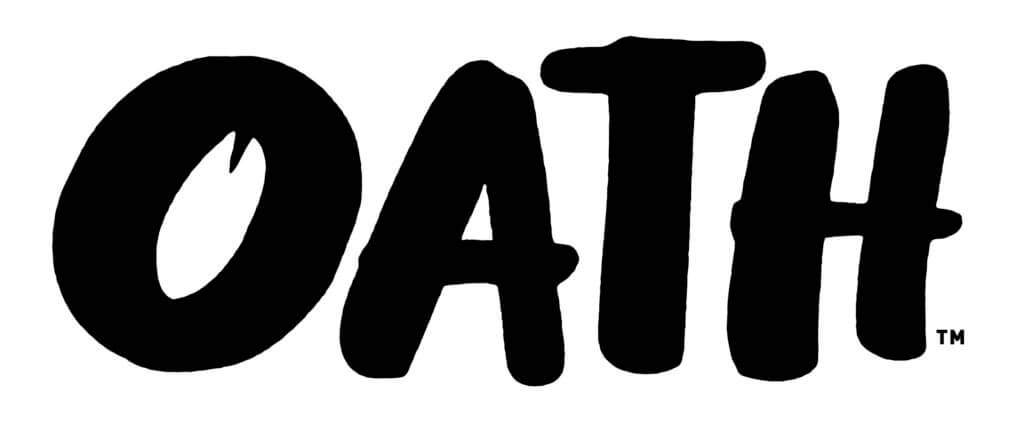 To celebrate the launch, OATH is partnering with LA-based optimistic lifestyle label, Madhappy, as the brand's exclusive beverage partner at their pop-up location in SoHo, New York through January 2020. The missions of the two brands are rooted in promoting a healthy mindstate while creating premium products and experiences with overall wellbeing in mind.
OATH Organic Oat Milks with Plant Protein are available now at select retailers. For more information, visit www.oathlife.com or follow @oathlife on Instagram.