The new line of plantbased yogurts by low sugar, simple ingredient pioneer siggi's, was apparently two years in development and is offers three times more protein and 40% less sugar than leading yogurt alternative. The products are due to be available imminently in grocery and retail locations.
The Icelandic yogurt-maker states that the launch comes in response to consumer desire for a non dairy product with low sugar levels. The product line is made with a proprietary blend of coconut, macadamia, and pea protein, with launch flavors including vanilla cinnamon, mixed berries, raspberry, and mango.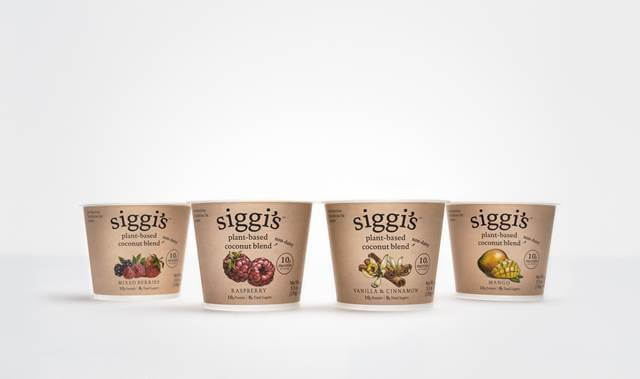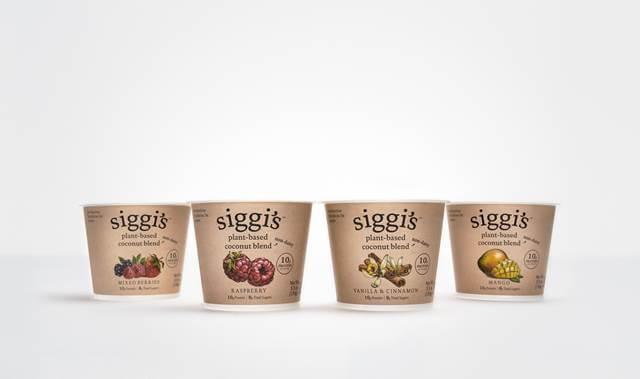 "I am very excited to offer consumers a plant-based option of our popular products. Like our dairy products, our plant-based products are rich, creamy, lower in sugar, and higher in protein than what's available on the market today. Nearly 15 years ago, we started a low-sugar, simple ingredient revolution with our signature skyr, and now continue to deliver on that commitment in plant-based as well," said siggi's Founder and Chairman Siggi Hilmarsson.
"We are really excited to enter the plant-based segment and offer a truly unique product that delivers on what consumers have asked for," said siggi's President and CEO Carlos Altschul. "siggi's fans all over the country will recognize our classic creamy texture, not-too-sweet taste, lower sugar, and higher protein content. We are proud to continue to enhance the yogurt aisle through innovation."