We have reported on several plant-based bacon products, each claiming to be the most realistic with a taste and texture like conventional pork bacon. A new brand called NEXT! which originally launched in Australia joins the list with its Extra Crispy Bacon Style Strips, to compete with others such as Sunfed Meats on the New Zealand market.

Describing itself as "the world's tastiest, most realistic plant-based bacon", NEXT! now expands into New Zealand and is available at Countdown stores across the country. Its products were originally launched in Coles stores in Australia, "rapidly accruing a passionate fanbase" according to the company.

Biren Doshi, founder of NEXT!, said: "We know that New Zealand is a nation of bacon lovers. A bacon butty dripping with sauce is practically an institution. However, more and more Kiwis are choosing to cut down on their meat consumption.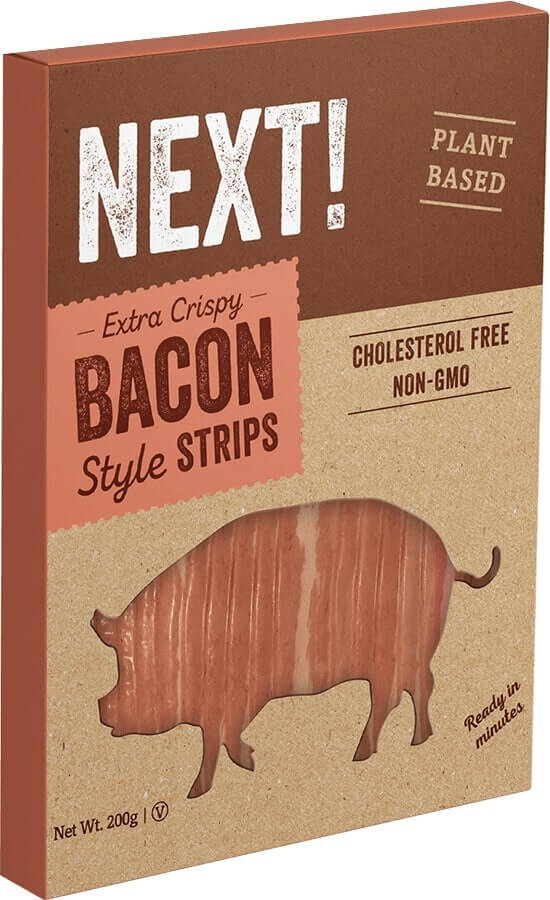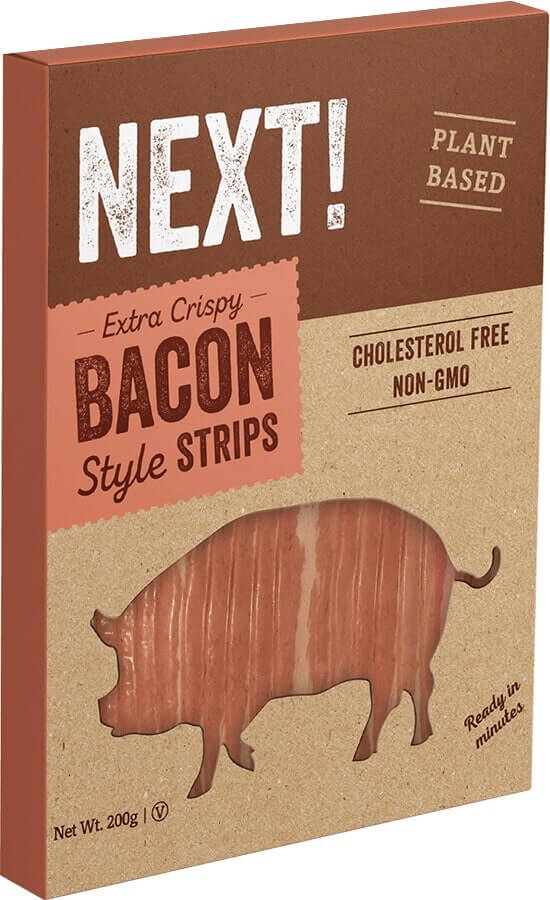 "We have worked really hard to ensure NEXT! Bacon is as juicy and realistic as possible. There is none of the dryness associated with some plant-based bacons. It also crackles like real bacon in the pan! That sound, along with the mouth-watering aroma of bacon, are two of the greatest pleasures when cooking and eating bacon, so it was crucial that we got those details right."
Each 200g pack contains 10 NEXT! Extra Crispy Bacon Style Strips. For more information, visit nextfoods.co. You can also follow the brand on Instagram and Facebook.