Tokyo-based startup Next Meats and spinoff company Dr. Foods Inc. (OTC: DRFS) announce they will launch Vegan Fois Gras, Vegan Caviar and shelf-stable Next Meats products in North America in 2023.
Exclusive debut
To debut the new offerings, Next Meats held an exclusive launch on Dec. 14th at the Los Angeles Cooking School and JETRO in Culver City, CA. The event featured the world-renowned Chef Reina, who prepared Next Meat's offerings in a variety of global dishes, including Beef Stroganoff, Korean BBQ, and Bistek.
Subsidiary Dr. Foods Inc. is the inventor of Vegan Foie Gras, described as the first vegetable-based foie gras. Next Meats says Dr. Foods will commence its business in Singapore, the global capital of cell-based food technologies.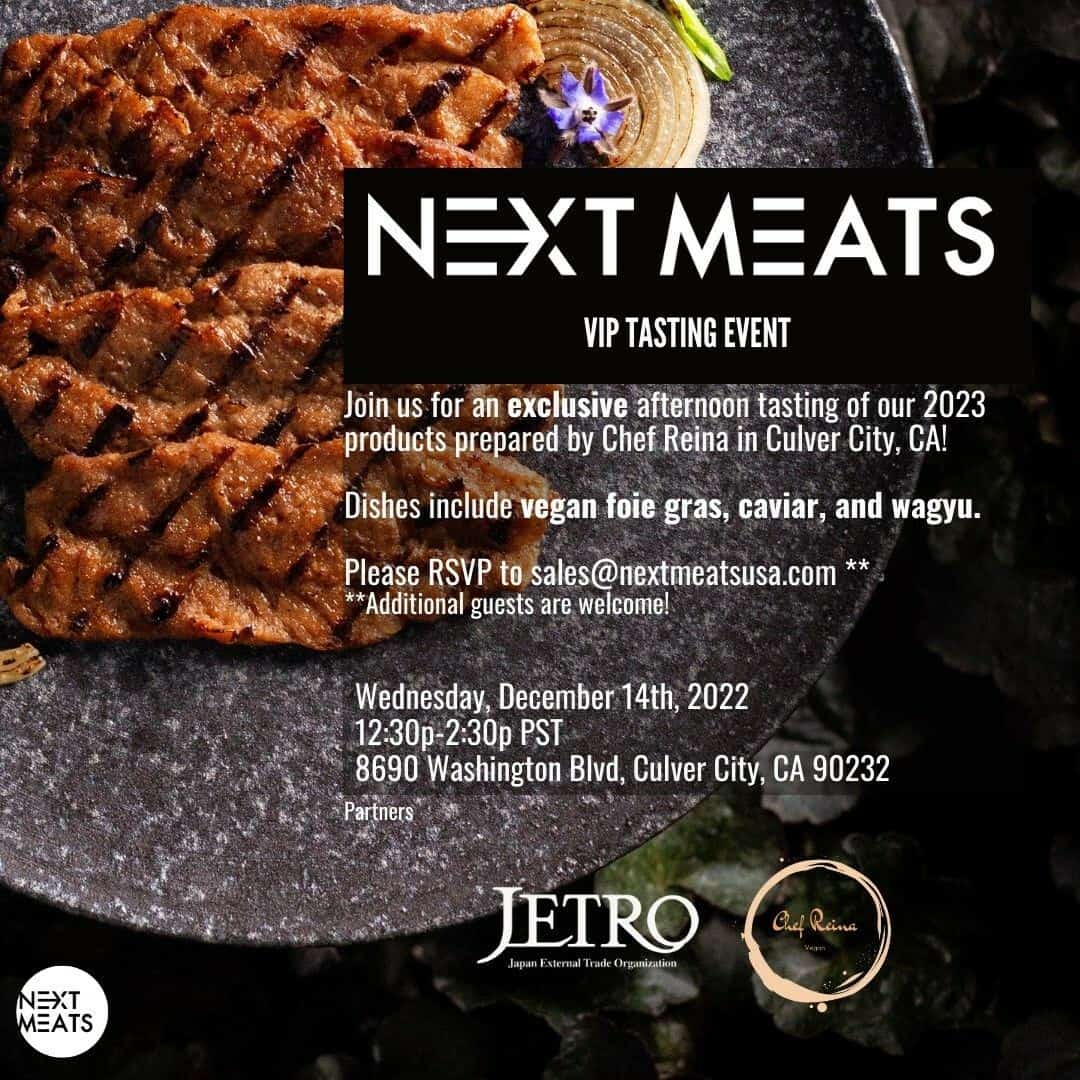 Extensive range
Next Meats has already introduced 33 alt-protein products to market, including the "world's first" plant-based Yakiniku Short Rib and Skirt Steak. Specializing in Japanese-style products, the company also offers a plant-based Beef Bowl, Chicken, Burger Patties, Pork, Tuna and Milk.
While Next Meats has not released many details on the new line, it says its products are high in protein with low saturated fat, while containing no cholesterol, GMOs, preservatives and artificial flavors.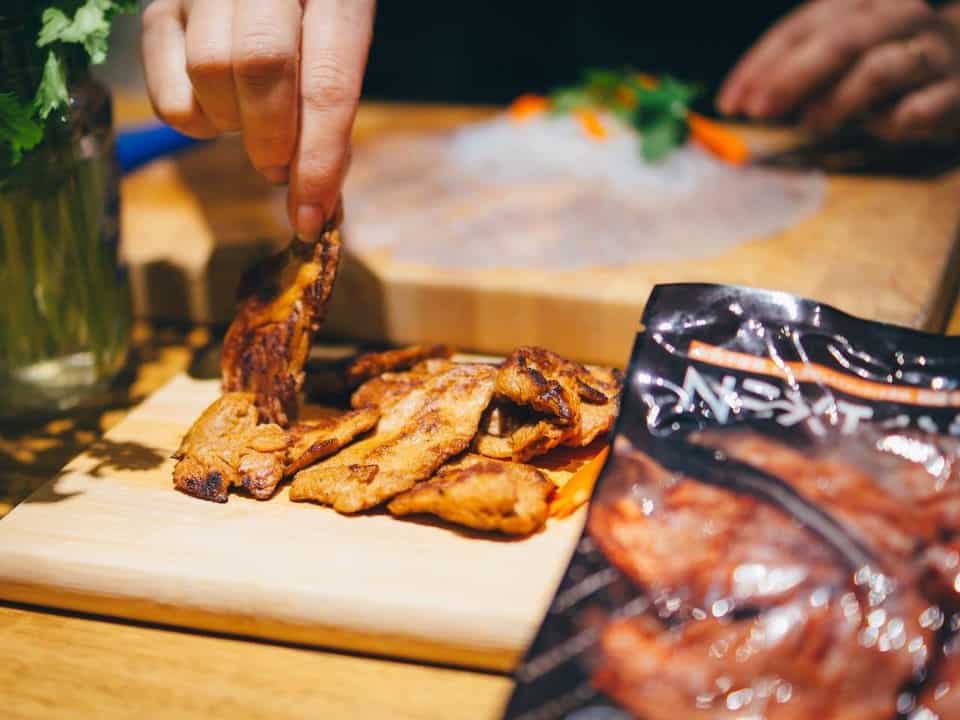 In 2021, the company revealed plans to build an eco-friendly production facility called the NEXT Factory in Niigata, Japan. The following year, it launched its plant-based short ribs and skirt steak at select California retailers.
Next Meats says its strength is built on an in-house R&D team and a unique approach to taste and texture.
Future growth
In a previous interview with vegconomist, Mr. Ryo Shirai, co-representative of Next Meats, said, "The current two pillars are an expansion of the production system and research and development." He added, "We have gathered very talented engineers and food scientists from all over the world, such as Russia, China, and France. However, there are still not enough people. The company scale will grow further down the road, and we are looking for passionate people to enhance the impact together with us."