US seafood company North Coast Seafoods announces its Kelp Meatballs are now available online and for US foodservice, including K-12 school systems and higher education institutions.
"The most exciting food development I have seen in my 45-year career"
North Coast describes the Kelp Meatballs, which can also be sold as Nuggets, as a "one-of-a-kind" plant-based food that is delicious and easy to prepare. Made primarily with ocean-grown kelp, the meatballs also feature ingredients like green chickpeas, brown rice and spices, and are naturally vegan and gluten-free.
To create the product, North Coast partnered with Atlantic Sea Farms to procure kelp grown in the cold waters off the Gulf of Maine.
"Chefs and foodservice operators ask me all the time, 'What's new out there?," said Chef Andrew Wilkinson, North Coast's chef director of research and development. "My immediate response is 'Kelp from Maine!', the most exciting food development I have seen in my 45-year career. This sea-vegetable is local, healthy, sustainable, and delicious."
Nutritious and ocean-friendly
Kelp is known as one of the most nutrient-dense foods in the world, with ample amounts of antioxidants, iodine, magnesium, folate, vitamin A, vitamin B12 and more calcium per ounce than milk.
The seaweed also requires minimal resources to cultivate. According to North Coast, kelp is a "hyper-efficient, regenerative, zero-input vegetable" that doesn't need fresh water, land, fertilizer, or pesticides to grow and harvest. Kelp also offers an economic opportunity to Maine lobstermen who are looking to diversify their income, says the company.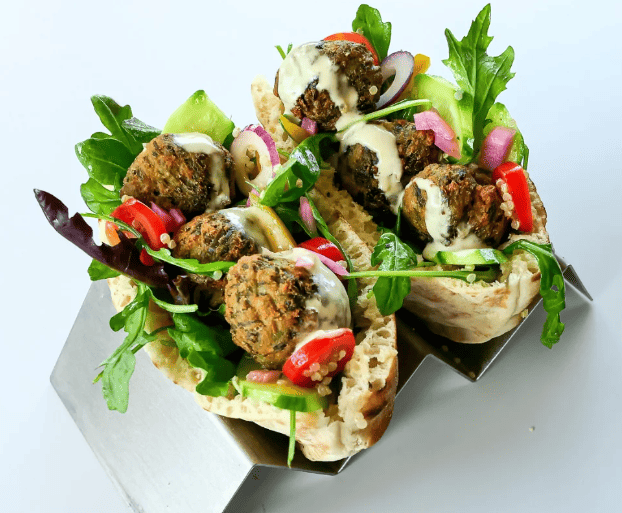 Student favorite
In Massachusetts, the meatballs have launched as "Kelp Bites" at public schools across the city of Cambridge, and the product has become a surprise hit among students, who love its unique taste and healthy ingredients reports The Boston Globe. The Kelp Meatballs are also reportedly gaining popularity at higher-ed institutions like Boston College.
North Coast's Kelp Meatballs are now available for retail and wholesale orders.
"At North Coast, we are not only focused on seafood sustainability but leaving this planet a better place than how we found it," states Rich Polins, principal at NCS. "Incorporating kelp into our products, like the Kelp Meatballs, gets us closer to that goal everyday by enabling us to reduce our carbon footprint, support the local economy, and help preserve the Gulf of Maine while offering nutritious, sustainable food solutions. That is a WIN every way you look at it."