Latin American startup NotCo announces the launch of NotCheese – its first-ever cheese offering and what the company calls the "most anticipated product" in its history. Launching in two varieties, NotCheese slices will initially debut at Jumbo supermarkets in Chile, as well as on the NotCo website.
"Undoubtedly one of the most important milestones for NotCo"
Available in Buttery and Cheddar varieties, NotCheese is made from ingredients like coconut butter, tapioca starch, pea protein and turmeric. The product offers the same smell, texture and flavor as traditional cheese, and can be enjoyed on top of burgers, or melted into a sauce or dip.
NotCheese was created with the help of the company's patented artificial intelligence, known as as Giuseppi, and joins its acclaimed portfolio of products, which includes NotMilk, NotBurger, NotIcecream, NotMayo and NotChicken.
According to the company, cheese has been the most-requested product by NotCo's fan community.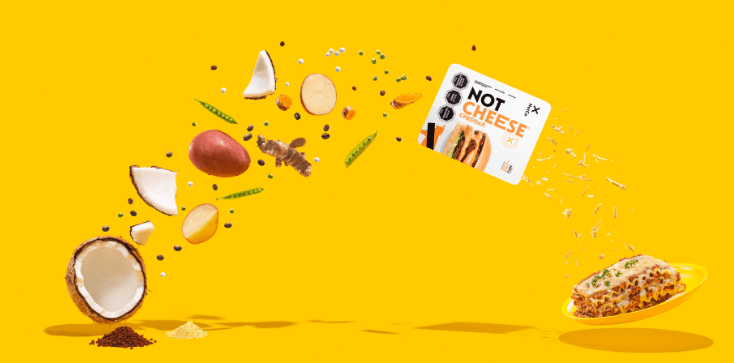 More 'Not Cheese'
In October, NotCo unveiled a separate plant-based cheese product created in partnership with global food giant Kraft Heinz. Also named Not Cheese, that product is co-branded with Kraft's famous logo and comes in several varieties, including American, Cheddar and Provolone. Kraft's Not Cheese launched in a limited trial at 30 Cleveland, Ohio supermarkets, with a US national launch is being planned for next year.
NotCo, whose investors include Jeff Bezos, achieved Unicorn status in 2021, with an estimated valuation of $1.5Bn. The company has raised over $350M in funding, and its products can be found across Latin America, including Mexico, Brazil, Chile, Argentina and Ecuador.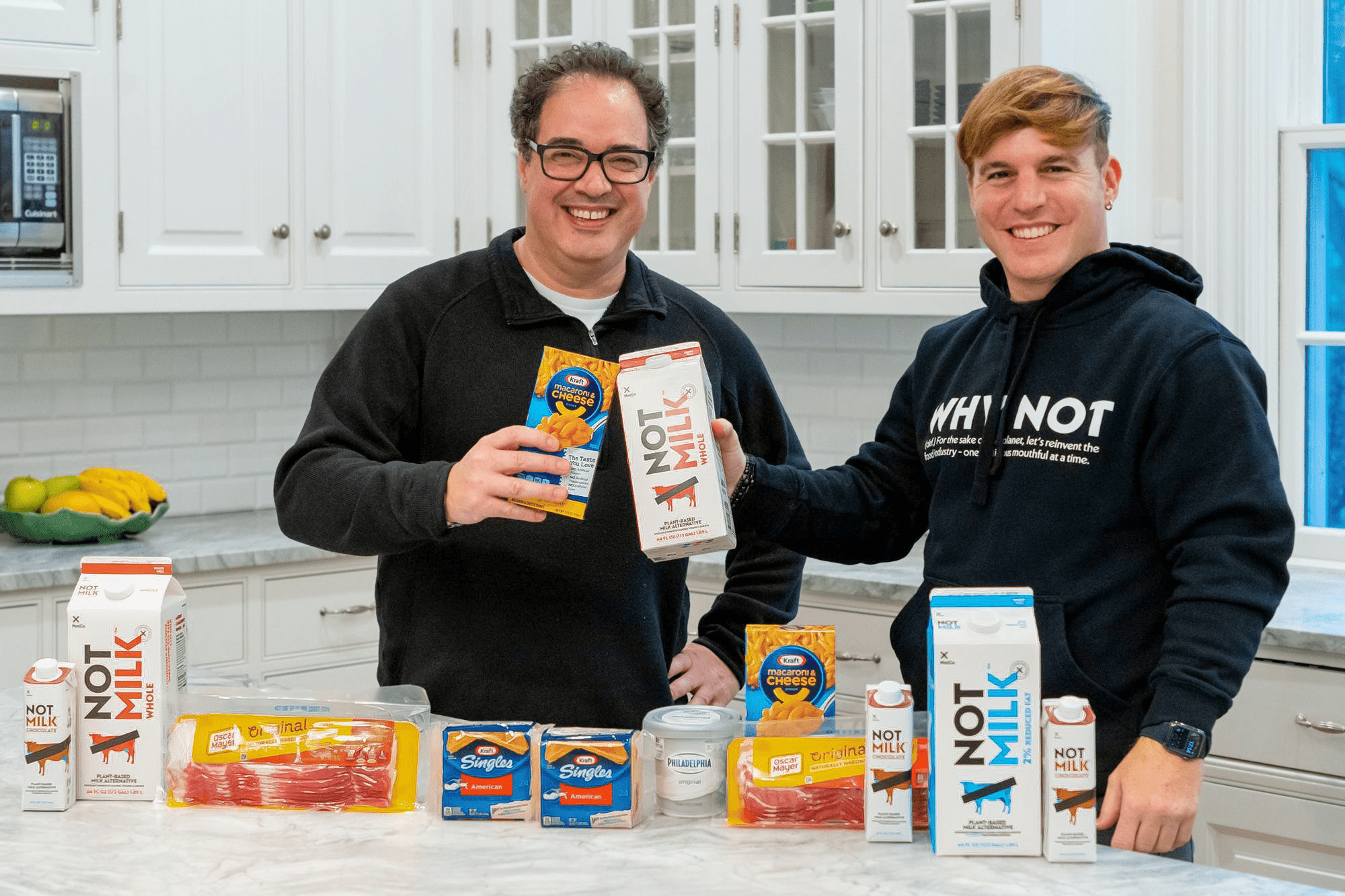 Listening to consumers
"This new launch is in line with building our NotCo purpose that seeks to reduce environmental impact, but it is also in tune with the needs of our consumers," said Matias Muchnick, founder and CEO of NotCo. "Their feedback and preferences allow us to continue to improve our products and guide us to see what other categories we can implement. We have adapted and positioned ourselves among the best brands thanks to that and we are very happy with this launch, undoubtedly one of the most important milestones for NotCo."