British oat milk brand MOMA has launched chilled oat milk in two varieties — Whole and Semi. The products are now available at 220 Waitrose stores nationwide, with launches at other retailers such as Morrisons and Ocado to follow.
According to MOMA, the oat milk is barista-quality and foams perfectly without splitting. Unlike many other brands, it is made in the UK and not produced from concentrate.
MOMA is the fastest-growing ambient oat milk brand in the UK, achieving 70% growth last year. After the brand's initial launch in 2020, it sold over two million litres in the first 15 months.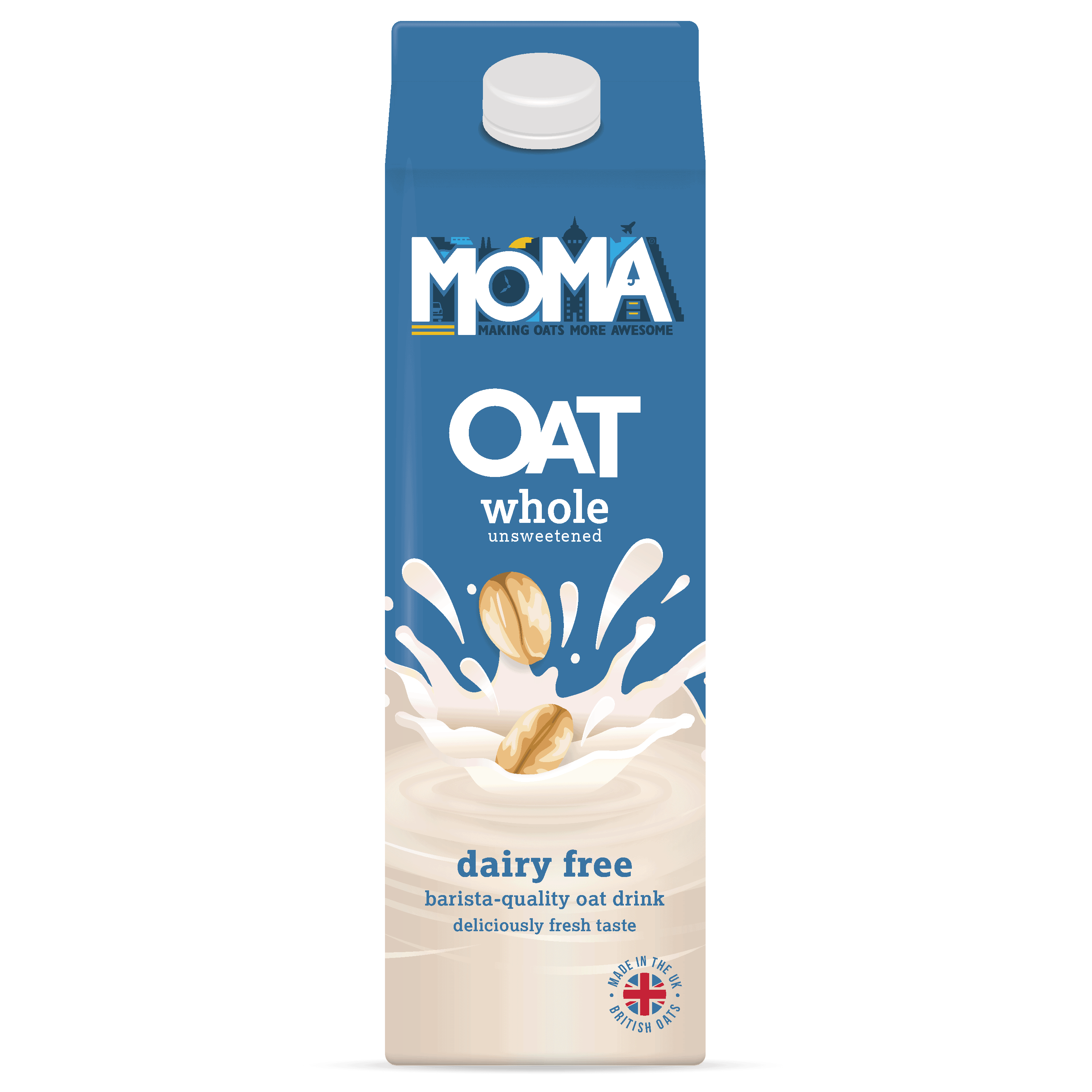 Acquisition
In December, soft drinks giant A.G. Barr (owner of brands such as Irn Bru and Rubicon) acquired a 60% stake in MOMA. It is the first time A.G. Barr has ventured into the plant-based milk sector, and the company intends to fully acquire MOMA over the next three years.
In September, it was revealed that oat milk had taken over from almond milk to become the UK's favourite milk alternative. The same report found that almost a third of Brits now drink plant-based milk, with that figure rising to 44% among 25 to 44-year-olds.
"Witnessing the company evolve from myself and a small team selling Bircher Muesli and smoothies from a stall in Waterloo train station, to being one of the biggest sellers of oat drinks in the UK to date, is incredibly exciting," said Tom Mercer, founder of MOMA. "The fact that the range is one of the first chilled oat milks in grocery that is UK-produced is something we're extremely proud of and has been a personal business goal of mine for some time. We can't wait to roll this new range out nationwide."