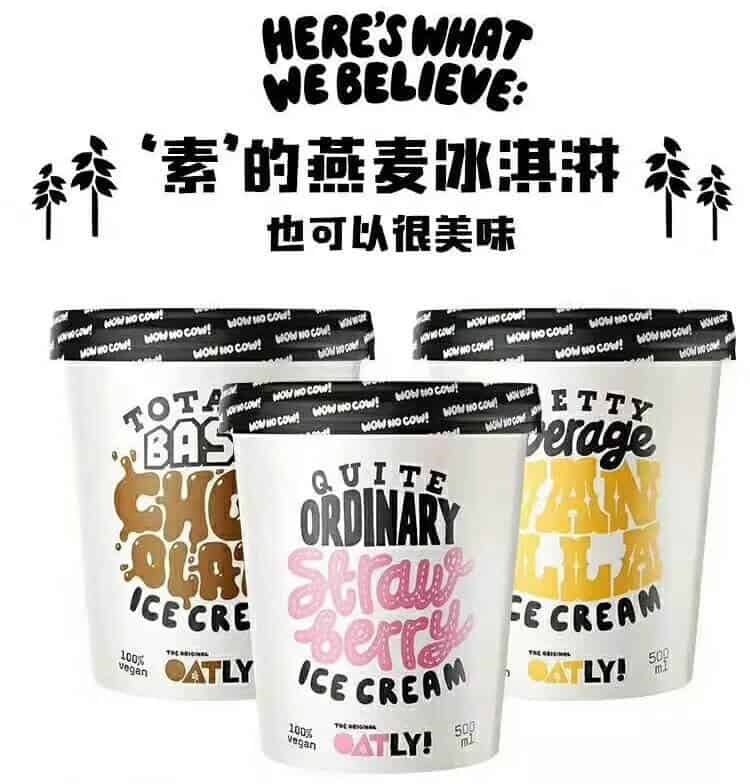 Oatly, the Swedish manufacturer of milk alternatives just launched their ice cream range in Mainland China.
The Oatly ice cream is 100% plant-based, uses oatmilk, contains no animal fat, no lactose, and no transfat. It is imported from Sweden and sold in Mainland China through Taobao, the world's biggest e-commerce website.
About Oatly
Oatly is a Swedish branded which launched in 2001. Their products range from classic oat drinks and spreads to yogurt alternatives and ice cream and are sold in around 20 countries worldwide.
Oatly said in an interview with vegconomist: "The advantage of oats is that they can be grown in a particularly sustainable and resource-conserving manner, especially compared to dairy products. For example, if you drink your coffee with our oat drinks instead of cow's milk, you can save up to 80 percent CO2."
Source: Plant Based Consulting China
Contact: [email protected]