Oddlygood Global, a spinoff of leading Finnish food company Valio, announces the US launch of the All-In Barista Oat Drink. Available in shelf-stable cartons, the product will be featured this month at the Natural Products Expo East in Philadelphia and Coffee Fest Pacific Northwest in Seattle.
"Our All-In Barista Oat Drink offers a delicious dairy-free alternative with a difference"
Made to provide creamy frothiness with no "flaking", the All-In Barista Oat Drink was created with input from baristas and offers a full-bodied milk ideal for cappucinos and lattes.
Uses whole oat
The Barista Oat Drink uses non-GMO oats and utilizes the entire oat, which eliminates food waste, while being free from gluten and artificial flavors and sweeteners. Available in 1 liter, shelf-stable cartons, each serving contains 3 g of protein, 290 mg of calcium, 7 of fat and zero added sugar. The product retails for a suggested retail price of $4.99.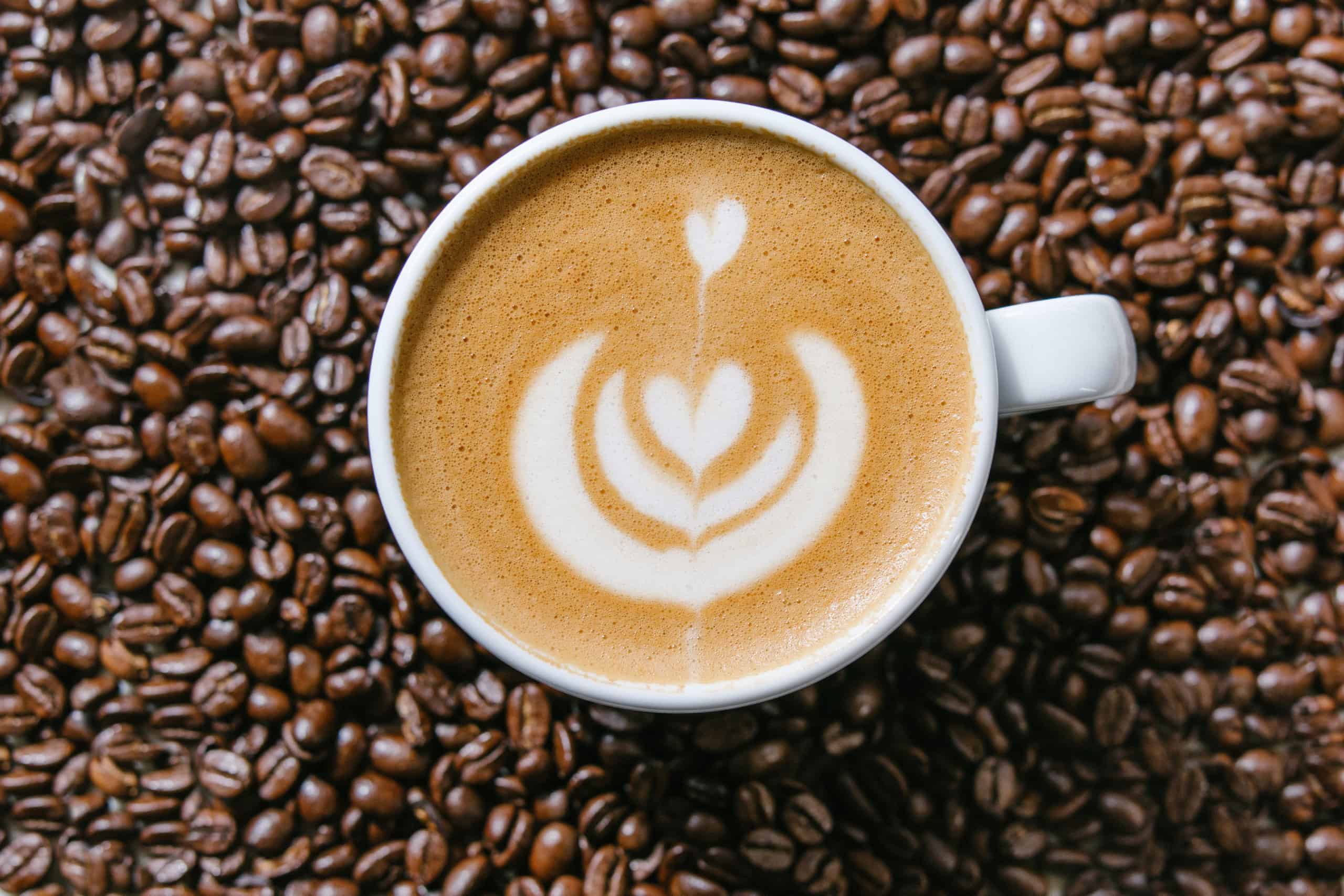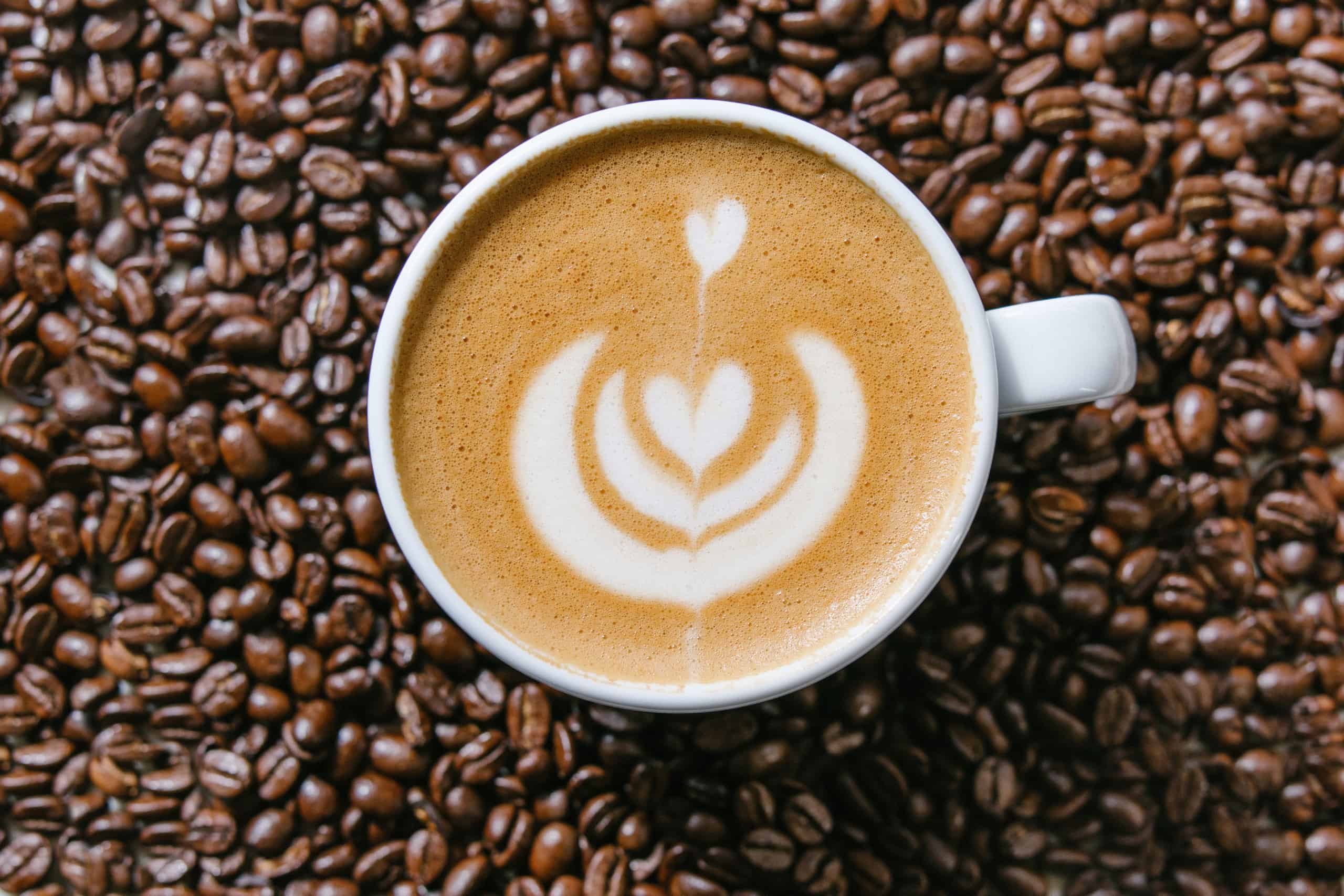 The Barista Oat Drink is currently manufactured in the UK, but OddlyGood plans to shift production to the US pending higher sales. The drink first debuted in Europe in 2019 and is also sold in Sweden, the Baltics, Poland, Malta and Ireland.
Dairy with a difference
Created by the Valio Group, one of Finland's largest food producers, Oddlyfood launched in the US in early 2022 with a line of plant-based yogurt and cheese alternatives. According to OddlyGood's US division, sales are on target and continue to grow. The full US line, including the Barista Oat Drink, will be presented at Booth 1020 at Expo East and at Booth 500 at Coffee Fest PNW.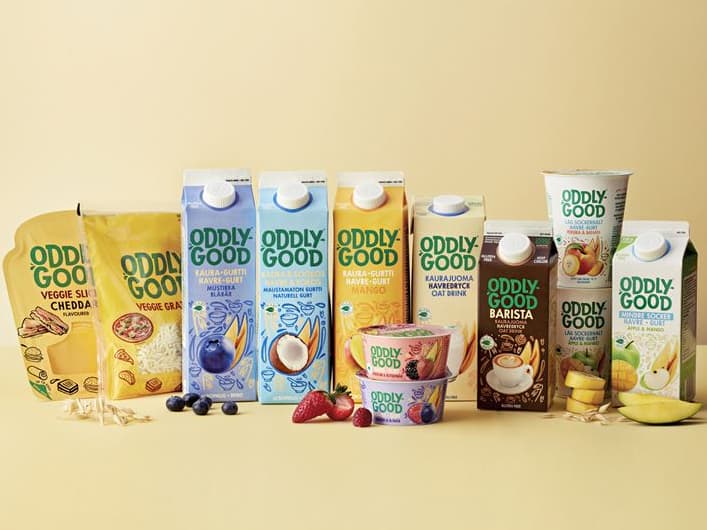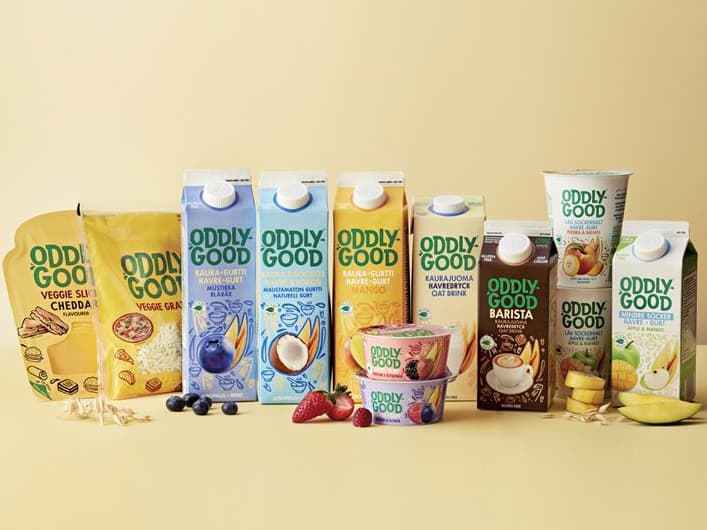 "We see a strong market in the U.S. for coffee lovers who treat themselves to customized beverages at their local café or enjoy whipping one up at home as part of their morning ritual or afternoon break," says Caitlin Mahler, newly-appointed Head of Business Development, Oddlygood USA. "Our All-In Barista Oat Drink offers a delicious dairy-free alternative with a difference."