Grubby, a UK startup offering plant-based recipe kits, has announced that it is launching at Tesco following the success of its D2C business.
The launch marks the first time Grubby has been available for retail, with three recipe kits on offer — Aubergine Thai Green Curry, Curried Coconut Dahl, and Crispy Gnocchi Puttanesca. Each kit serves two people and will be presented in a dedicated branded display, with more varieties set to be introduced soon.
"80% of Grubby customers are not vegan"
Grubby began as a B2B business delivering to offices, before pivoting into D2C during the pandemic. The brand has over 56,000 customers, with customer spend trebling within the past year.
The new launch comes as Tesco reports that plant-based is a "high-growth category", countering media claims that the industry is in decline.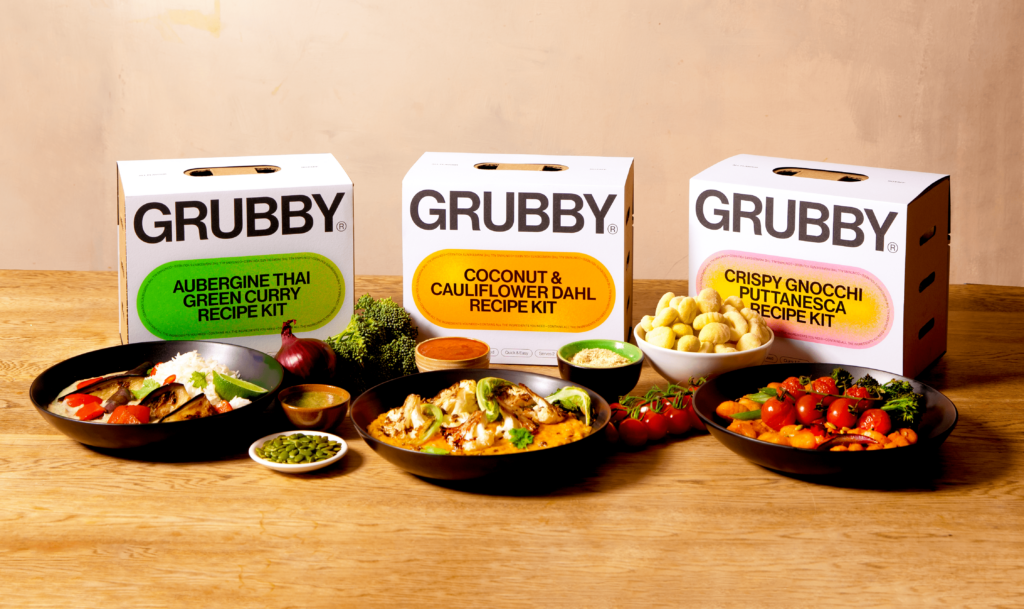 "Massive opportunity"
Grubby has boosted its success through partnerships with other plant-based brands, developing meals in collaboration with vegan influencers BOSH! and alt meat brand THIS. The company has also achieved B-Corp status, and won this year's Startups 100 Social Impact Award. Additionally, Grubby is one of the UK's highest-rated recipe box brands on Trustpilot.
"We are incredibly excited to lead the recipe kit movement into UK retail with the launch into Tesco. It's a big moment for us," said Martin Holden-White, founder and CEO of Grubby. "80% of Grubby customers are not vegan; they're meat reducers or simply people who want to build more plants into their diets for the benefit of their health and the planet, so the opportunity is massive. Our job is simply to make our meals so delicious that meat will never be missed, and the Tesco launch is a fantastic milestone to making cooking with plants accessible to everyone."