Innovative nutrition company PlantBaby announces the launch of Mac Nut Kiki Milk, the first all-organic, clean-label macadamia nut milk. Available in shelf-stable 32 oz. cartons, Mac Nut Kiki Milk is made exclusively with organic whole food and superfood ingredients, and contains more macadamia nuts per serving than leading competitors, the company states.
"It's creamy, a little nutty, a bit buttery, a tad sweet, and actually tastes like real macadamia nuts"
As PlantBaby's first nut-forward product offering, the new milk is said to boast a healthier nutritional profile and richer flavor than other macadamia-based milks, and is made with naturally nutrient-rich ingredients and dairy-free calcium. Shelf-stable for up to 12 months, the product's ingredients include organic macadamia nuts, cashews, brazil nuts, sprouted pumpkin seeds, oats, coconut sugar, coconuts, and seaplant vitamin Aquamin™.
Like all PlantBaby products, Mac Nut Kiki Milk is fully organic and free seed oils, gums, refined sugars, natural and artificial flavors, as well as common allergens like gluten and soy. The brand's products are also third-party tested for glyphosate and heavy metals, and Mac Nut Milk is considered carbon-neutral beverage.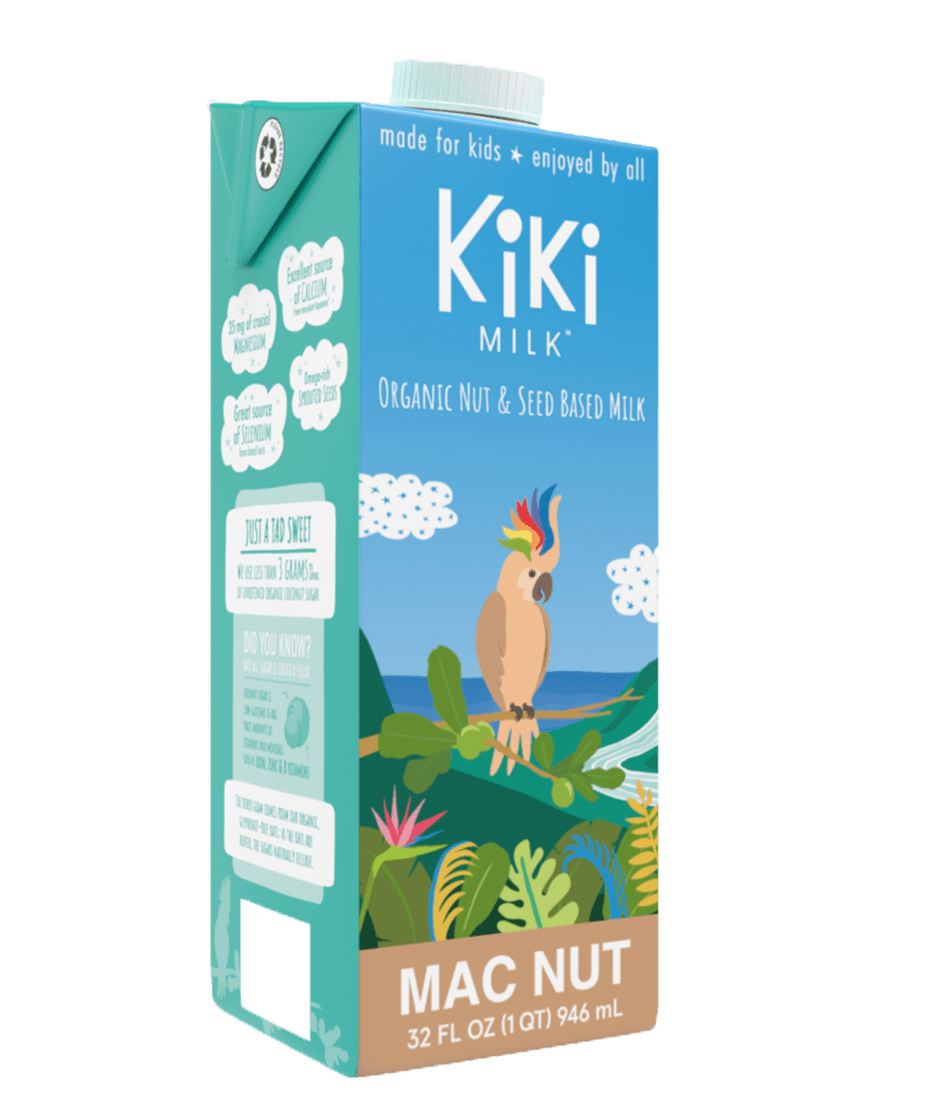 "When we were given a bag of local mac nuts from a friend's Big Island farm, we naturally made some mac nut milk," said Lauren Abelin, Co-Founder of PlantBaby. "We were shocked how incredible this milk tasted, especially when compared to the common macadamia nut milk you can find in many stores. It's creamy, a little nutty, a bit buttery, a tad sweet, and actually tastes like real macadamia nuts."
Organic benefits
According to PlantBaby, recent studies have shown that over 80% of macadamias are conventionally grown with the use of pesticides. The practice of spraying pesticides usually occurs when nuts are picked and shelled, where, due to the nuts' high fat and oil content, they have been shown to absorb increased amounts of pesticide chemicals.
Consuming organic nuts, including macadamias, can help consumers reduce exposure to such pesticides, the company says.
"Wildly delicious"
Mac Nut Kiki Milk is PlantBaby's latest product launch, following the company's debut of Kiki Milk, a nutritional beverage designed for kids, in 2021.
"Since launching Kiki Milk in December of 2021, we've seen a consistent rise in demand for products that are free of gums, inflammatory oils, and fillers while boasting whole-food and nutrient-rich ingredients," said Alex and Lauren Abelin, Co-Founders of PlantBaby.
They added, "We realized no true, all-organic and real-tasting mac nut milk has existed on the market so we wanted to change that and create a wildly delicious and nutritious product free of gums and fillers for everyone to enjoy. We can't wait for everyone to taste it!"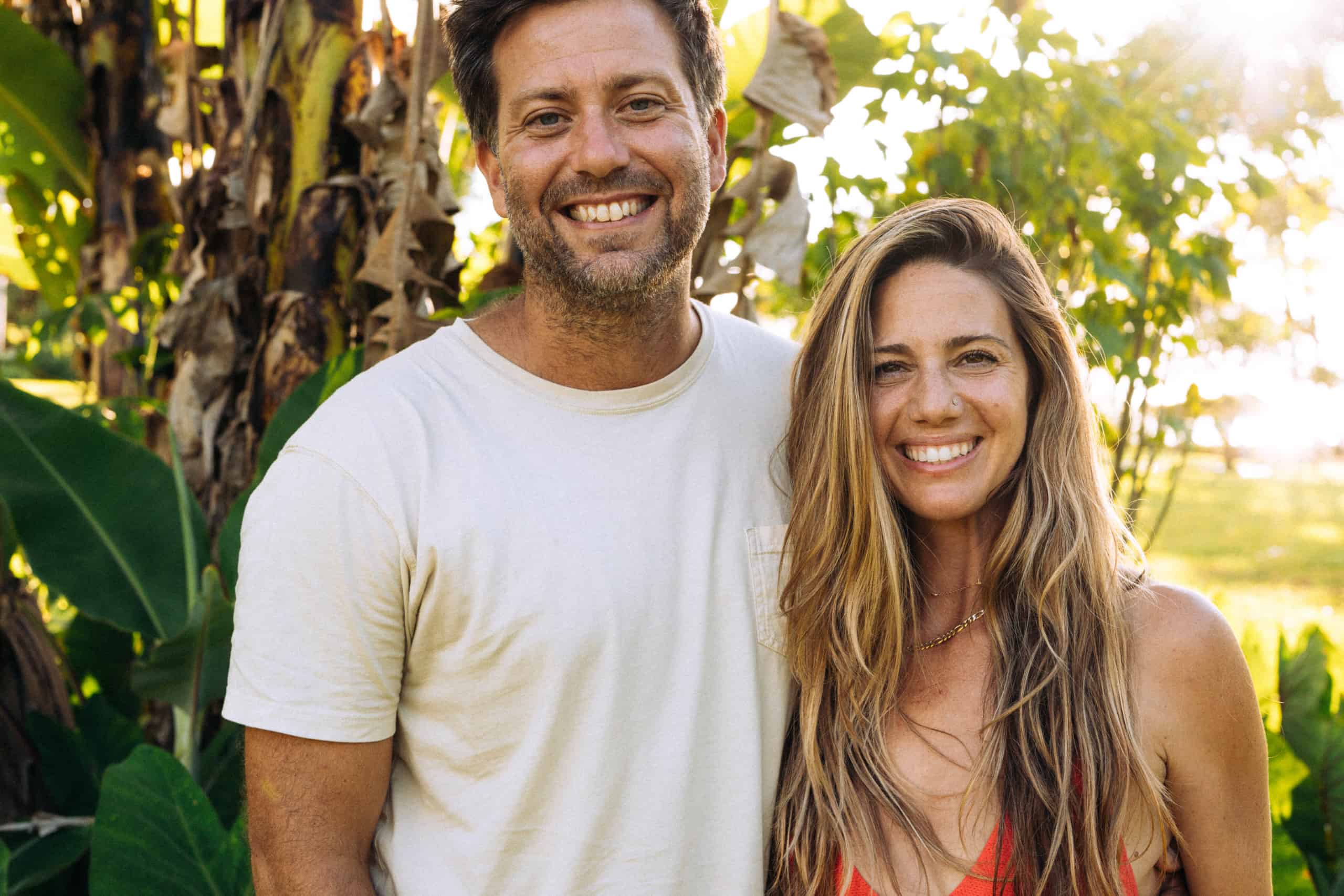 Children and more
In addition to beverages, the company says it is developing a full portfolio of nourishing, clean products to support nutrition and wellness through all stages of life.
"When it comes to flavor and real, clean, and organic ingredients, we're proud that Mac Nut Kiki Milk surpasses others on the market," said Alex. "Chocolate, Original, and now Mac Nut Kiki Milks are just the start – we're on a mission to create the purest plant-based products to support the nutritional journey from infancy into adulthood and we're excited for what's to come."
Mac Nut Kiki Milk will be available in a 6-pack of shelf-stable 32oz cartons for $52, including free shipping to the continental US.