Swiss brand Planted launches plant-based momos at migrolino convenience stores, a Migros subsidiary in more than 300 at railway stations, petrol stations and city locations.
The Nepalese-style steamed dumplings are filled with Planted's plant-based meat, which is said to be "better than pork". They also contain naturally-sourced ingredients such as soy sauce, black bean garlic sauce, chili, and sesame oil.
"Get ready to steam up your taste buds with our brand new planted.momos, now available exclusively at selected stores of migrolino AG!" said Planted on LinkedIn. "Experience the perfect balance between juicy and flavourful packed into each and every plant-based bite."

Planted has also announced that its popular plant-based chicken skewer, described as "the ideal addition to your next BBQ", is now available at migrolino.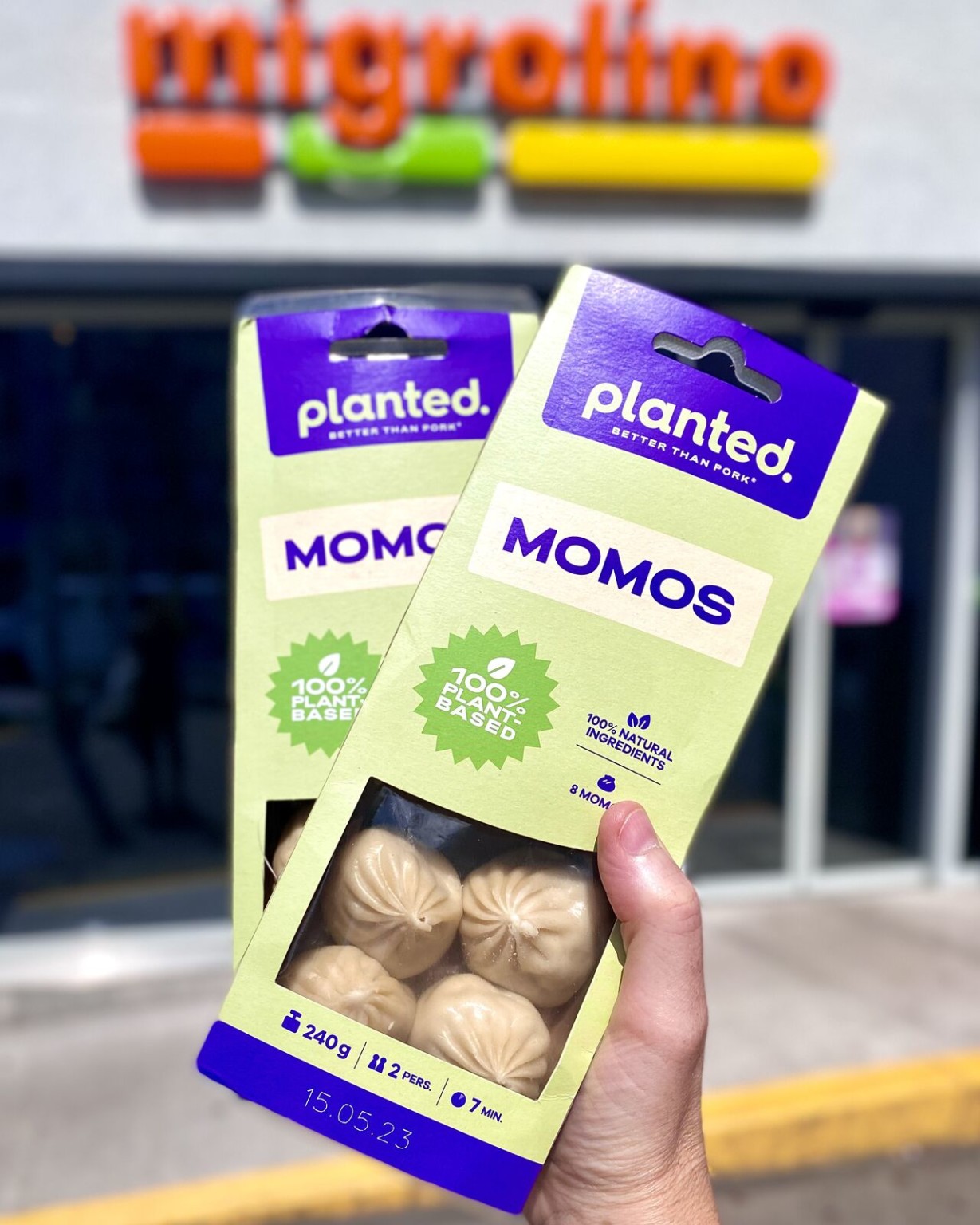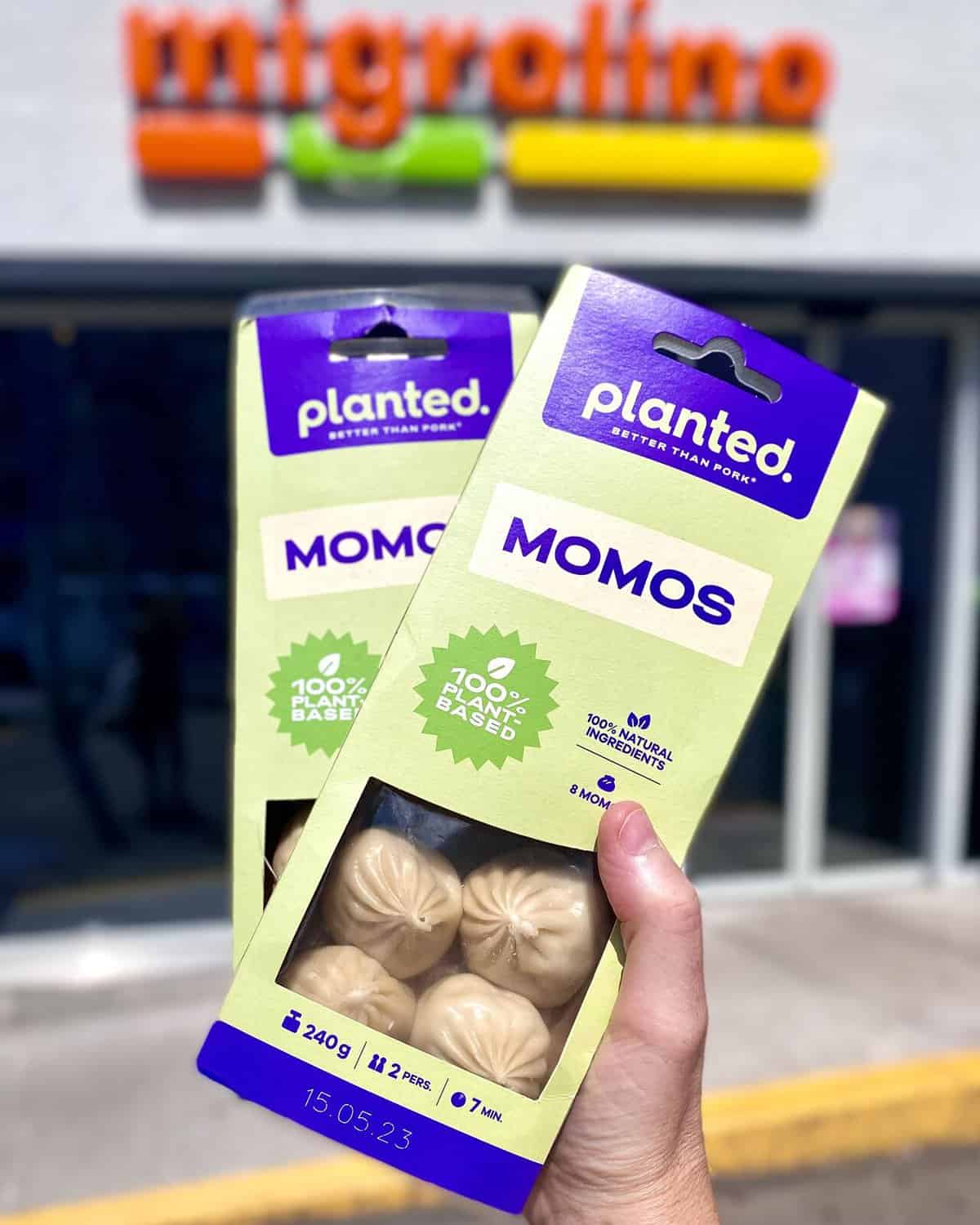 Revolutionising meat consumption
A year ago, Planted doubled its production capacity following investment into its site in Kemptthal, Switzerland. The startup said the factory was "fast becoming the largest and most modern production facility for plant-based meat" in Europe.
In September 2022, Planted raised £61 million in Series B funding, in one of the largest alt-protein rounds ever to take place in Europe. The company said it would use the funding to accelerate international growth, expand its product range, and build another production site.
Three months later, Planted's chicken, kebab, and pulled BBQ products launched in the butchery section at major UK supermarket chain Morrisons.
"We want to revolutionise the way meat and protein-rich foods are consumed around the world," Planted told vegconomist in a recent interview. "Our aim is to reduce the negative impact of the traditional meat industry on our planet whilst still delivering versatile, healthy, and tasty proteins."