Planted, a Swiss startup producing meat alternatives using fermentation technologies, has secured a major retail listing at the UK's largest supermarket chain, Tesco.
Three Planted products have now launched at 350 Tesco stores nationwide, including a brand new plant-based hoisin duck alternative that is currently not available anywhere else. The meat alternative is made with sunflowers, oats, and peas, and is said to have "the perfect balance of caramelised crispiness and tender juiciness".
The other products launching at Tesco are plant-based kebab meat and lemon & herb flavour plant-based chicken, both featuring updated packaging. All three meat alternatives are described as clean-label, representing a "new standard in the plant-based meat industry".
Planted has also recently achieved B Corp certification, receiving an "outstanding" rating due to its positive contribution to society and the environment.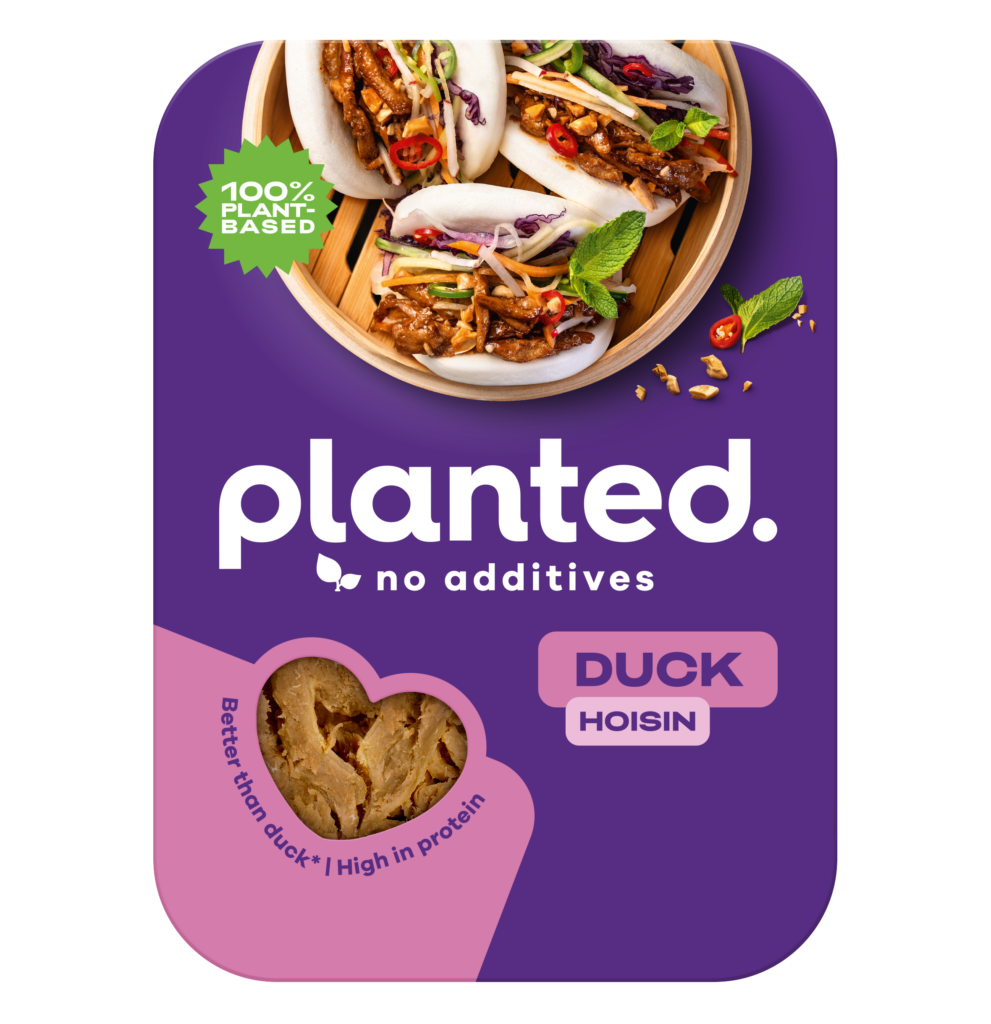 "High consumer demand"
Planted first arrived in the UK at the beginning of last year, quickly forming a partnership with David Lloyd Fitness Clubs and securing its first retail listing at Planet Organic. Launches at Holland & Barrett and Morrisons soon followed, with the meat alternatives stocked in the butchery section of the latter chain.
Recently, Planted announced a collaboration with vegan and carbon-neutral football club Forest Green Rovers; the brand's products are now on the menu in the club's bar and hospitality areas. The company has also just won the Award for Pioneering Achievements at the Swiss Vegan Awards.
"At Planted, we're bucking the trend of plant-based doomsters with a launch into a major retailer with a brand new packaging to boot. It's a real moment for the business, particularly as we'll also be launching our delicious hoisin duck, which has been created due to high consumer demand," said Planted VP of Commercial for Europe, Rob Reames.