Dutch plant-based meat and fish producer PLNT announces the launch of three products — Salmon Fillets, Chicken Nuggets, and Chicken Tenders. The company says the new plant-based salmon and chicken developments are part of its ongoing effort to respond to the most critical trends in food: a healthier life and a healthier planet.
Consumers in many countries agree that we need to eat less meat and fish
PLNT's plant-based salmon is made with pea proteins and is allergen-free, while the new chicken items contain 39 % wheat protein. The brand claims its meats are nutritious — high in proteins and containing vitamins and minerals — and better for the environment.
"We source our ingredients as close to home as possible, with wheat from Denmark and the Netherlands and soy from Austria, which are just two examples," Marleen Kolijn, senior brand manager at PLNT, explains.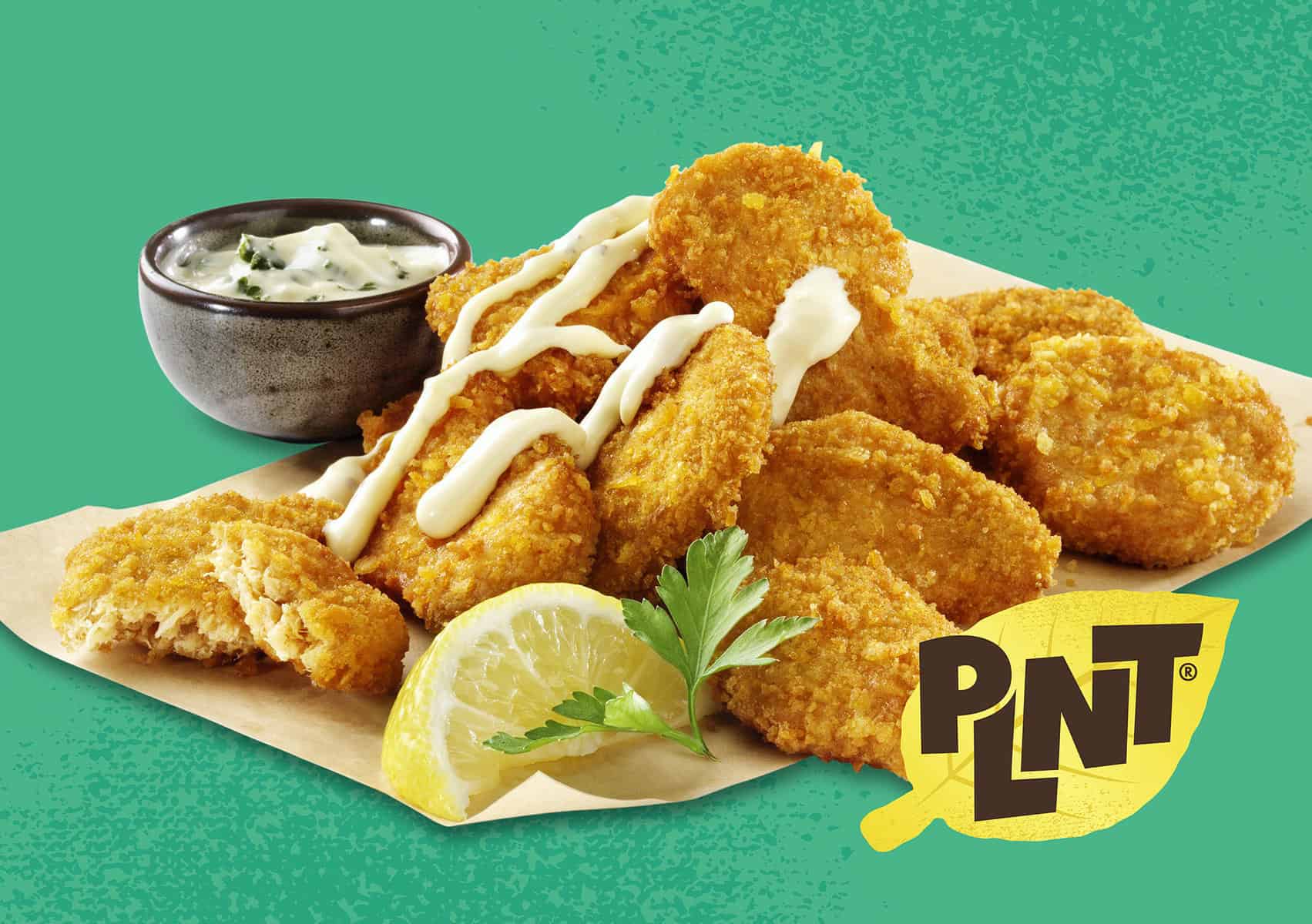 For meat eaters and flexitarians
A brand of the Netherlands-based Future Food Group, PLNT launched in 2020, targeting meat eaters and flexitarians who want to reduce their meat without compromising on flavour. The company has a broad portfolio, ranging from plain minces, burgers, sausages, and bacon to spiced meats such as Teriyaki, Shawarma, Gyros, or Chicken Satay.
In April, the alternative meat specialist launched a singular beef product, a ready-to-eat vegan Beef Wellington, for the Dutch market only. Besides chicken and beef, PLNT offers a range of fish products, including fish fingers, burgers, tuna, and the recently launched salmon fillets.
"We enter a new phase. Consumers in many countries agree that we need to eat less meat and fish because of the environment and personal health, and demand meat and fish successors to adhere to those standards", says Kolijn.
The products, which launched on the 15th of December, are now available for food service, retail, and industry.