PURIS, a leading supplier of pea protein in North America, announces the launch of its first consumer brand: AcreMade plant-based eggs. Its debut product, the Plant-Based Egg Substitute, is a shelf-stable powder that can be scrambled, cooked or baked.
"PURIS has the capability, network and resources to uniquely improve the food journey, and create products that consumers love"
Described as a "game-changer" for egg-based cooking, AcreMade's Plant-Based Eggs are nutritionally comparable to traditional eggs with 5 grams of protein per serving and zero grams of cholesterol. The eggs are also free from the top nine allergens, including gluten and soy.
According to AcreMade, it is the only brand to use yellow field peas as the main protein source for a plant-based egg. The brand's Upcycled Certified™pea starch benefits the environment by helping to build soil health and requiring few resources to grow. Upcycled Certified™ is a new certification that recognizes brands working with unused ingredients to reduce waste and improve sustainability metrics.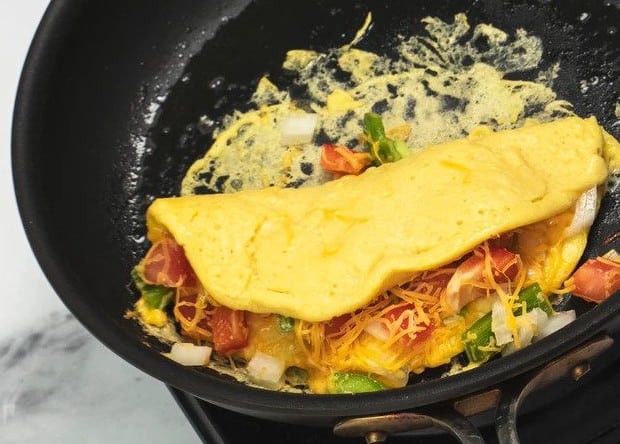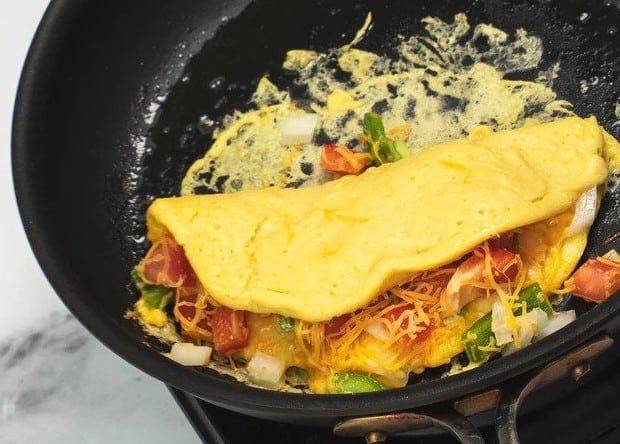 "Seed to shelf"
The Plant-Based Egg Substitute can be purchased online via AcreMade's website in a case of eight 4.9 oz bags (a total of 96 servings) for $54.99. The company notes it has a strong innovation pipeline and plans to launch additional products in 2023 in frozen, refrigerated, and shelf-stable formats across retail, foodservice and ingredient applications.
Sales for plant-based eggs are expected to reach nearly $3.3B by 2031, and AcreMade states it plans to support this growth using PURIS' scaled protein supply chain.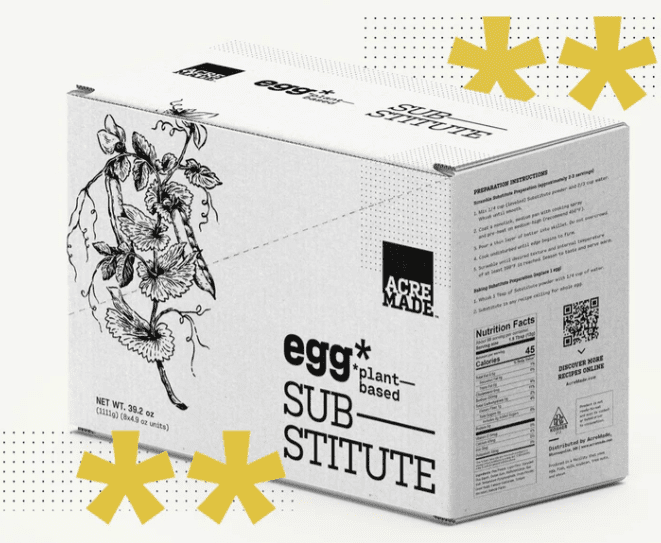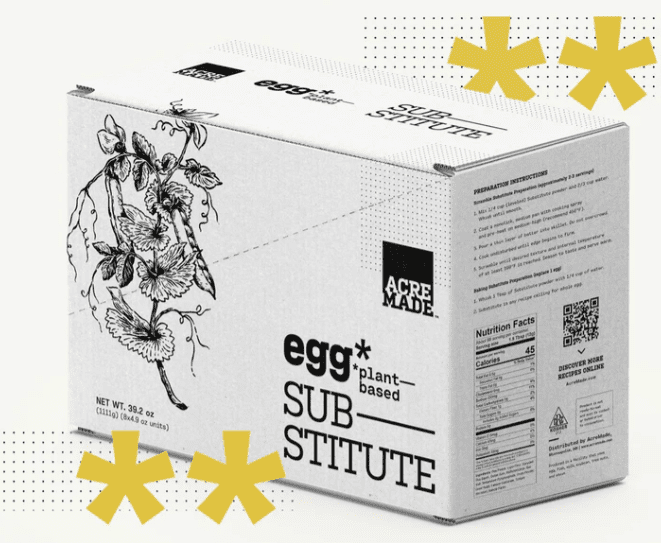 "We're thrilled to be launching AcreMade as our first direct-to-consumer brand," said Nicole Atchison, CEO of AcreMade and PURIS Holdings."From seed to shelf, grower to finished product, PURIS has the capability, network and resources to uniquely improve the food journey, and create products that consumers love. AcreMade is another step towards healthier choices for people, practices that are safe for soil and animals, and a food supply ready to feed a growing planet."