Meat alternatives brand Quorn has expanded its successful ChiQin range with a new product for food service — Vegan Strips. Initially launching in the UK, the new products are set to roll out in the Nordics, Germany, and BeNeLux, according to the company.
Made with Quorn mycoprotein, the strips have already been certified by the Craft Guild of Chefs, the UK's main professional chef association. The previously launched Buttermilk ChiQin Burger has also been certified.
"The Craft Guild of Chefs certification gives our products a seal of approval that's recognised across the industry, which we don't take for granted. We're delighted to achieve this stamp of excellence on our crispy coated ChiQin products," says Phil Thornborrow, Foodservice Director at Quorn Foods UK.
Describes as "crispy, golden, and tender", the strips are supplied frozen and are said to be ideal for wraps, salads, sandwiches, sides, and more.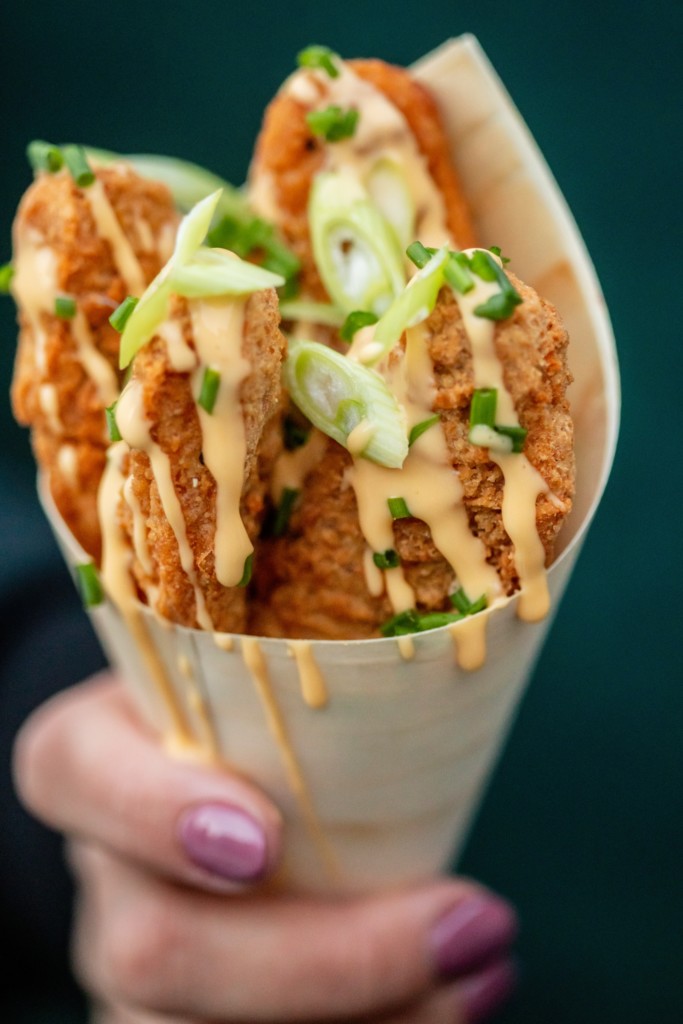 "Bold and exciting"
Quorn ChiQin products are used by numerous food service partners, with the company reporting last year that it was working with KFC to offer meat-free wraps, big buckets, and more at thousands of locations across Europe.
Since 2020, Quorn ChiQin nuggets have been available at UK pub chain Wetherspoon, where they are offered as a side dish, in a wrap, and as part of a katsu curry. Quorn also recently launched vegan katsu fillets for retail.
"Bold and exciting flavours are key to creating a meat-free menu that means diners don't feel like they are compromising. All of our Quorn ChiQin products are packed with succulent flavours and spices and are versatile enough to be used across different dishes, for different occasions and times of day. This range makes it really simple for operators to maximise mouth-watering meat-free on their menus," says Thornborrow.