Rainbao Dumplings, a manufacturer of traditional Xiao Long Bao dumplings, is launching its range of brightly-colored buns filled with plant-based meat and seafood. The brand's latest recipe, Golden Egg, features a plant-based chorizo made with leading Asian alt-protein brand OmniPork. Rainbao is also showcasing its line at the Western Foodservice and Hospitality Show from Aug. 28th – 30th in LA.
"Our mission as a company is to support a healthier food system…by bringing plant-based foods to the masses"
Founded by Jim Saunders and Cindy Liu, Rainbao specializes in providing plant-based Xiao Long Bao dumplings to both foodservice partners and retail consumers. "Xiao Long Bao" refers to a traditional type of small Chinese bun prepared in a steam basket.
According to Rainbao, their multcolored, plant-forward dumplings offer the authentic taste and texture of conventional beef, pork, chicken and seafood. Available in flavors such as Beef Bulgogi, Shrimp & Pork, and Pork & Wild Mushroom, the heat-and-serve dumplings are also clean-label and don't use any artificial colors, flavors or preservatives.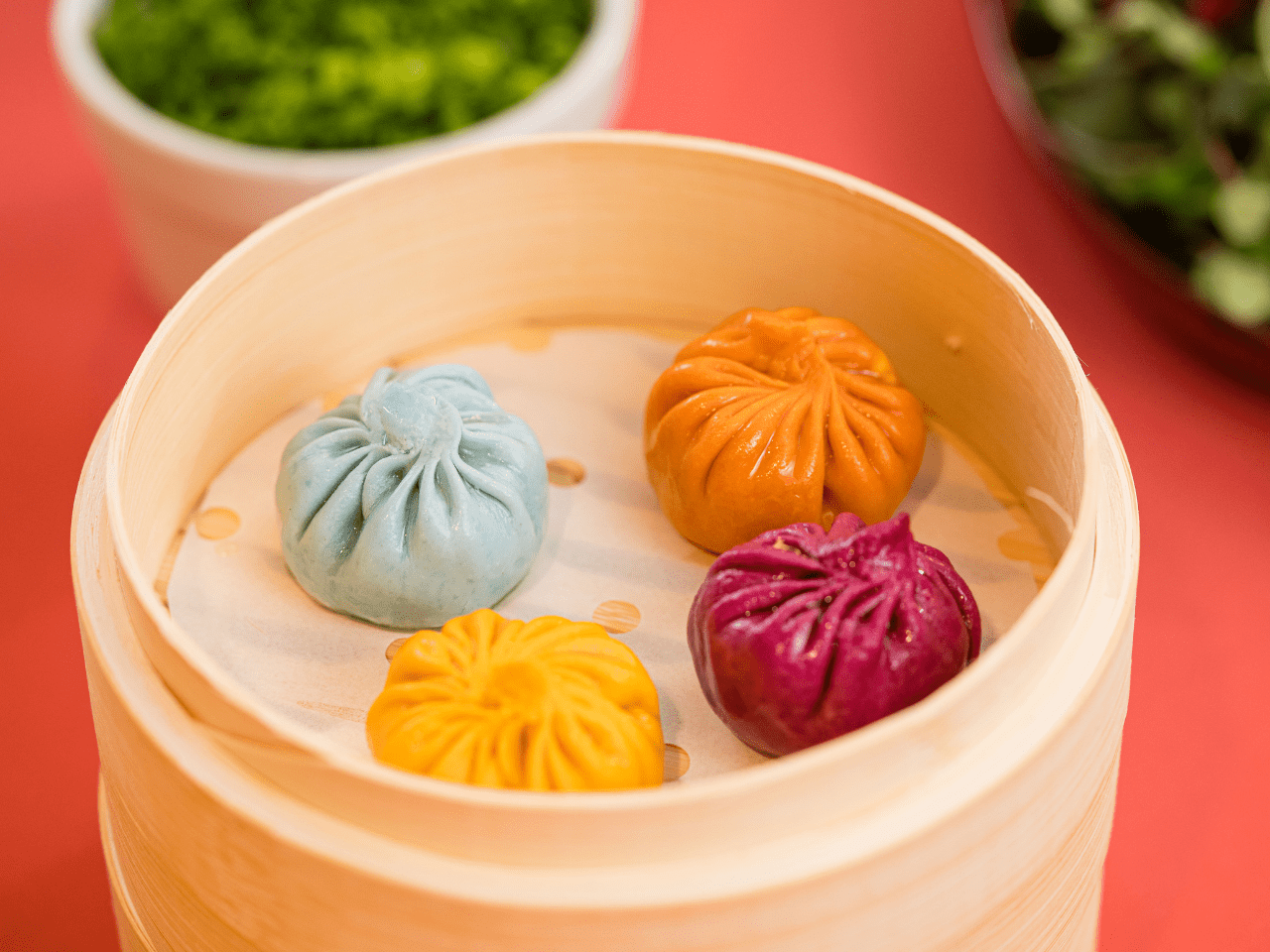 Pork-style protein
To create their latest recipe, Golden Egg, the company incorporated a chorizo alternative made with OmniFoods' popular OmniPork ground pork protein. First launched in the US in 2021, OmniPork is a versatile, pork-style alternative made from non-GMO soy, peas, shiitake mushrooms, and rice.
Rainbao is sampling its signature dumplings at the Western Foodservice and Hospitality Show taking place from Aug. 28th – 30th in Los Angeles. "Demand for plant-based foods is growing as people become more aware of the needed changes in our food system," shared Jim Saunders, CEO of Rainbao Dumplings, Inc.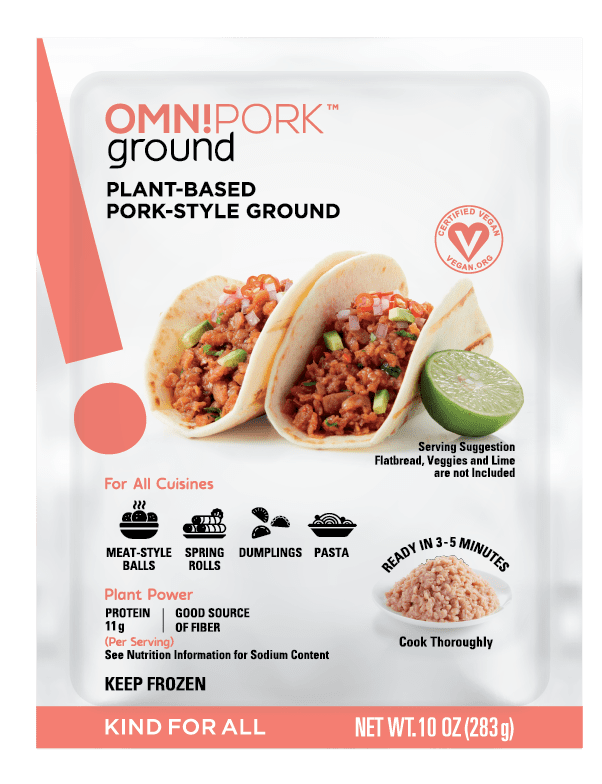 He continued, "We want to be a part of this change by creating sustainable foods that are not only healthy for people, but kind to the planet as well. Our mission as a company is to support a healthier food system that leaves no one behind, by bringing plant-based foods to the masses at a great value."