Colorado plant protein company RollinGreens announces the launch of its latest shelf-stable offering, Chic'Ken Chopped Fajita. Made with pea protein and and clean-label ingredients, each package of Chic'Ken can replace one pound of conventional chicken.
The new Chic'Ken Chopped Fajita features a special recipe by Co-Founder Chef Ko, and includes the brand's texturized protein blend (fermented shiitake mushrooms, pea protein and rice) along with garlic, peppers and onion seasoning. The pre-seasoned product can be prepared in 10 minutes, and offers 56 grams of protein per pack.
In addition to being shelf-stable for up to two years, the product is also kosher-certified and free from gluten, soy, oils, nuts, and GMOs.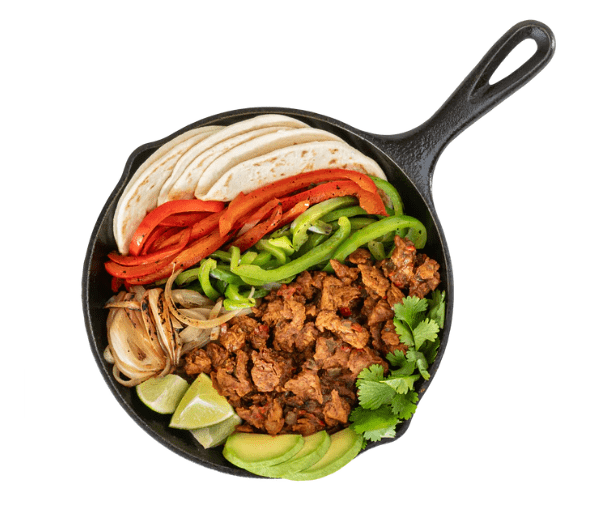 Shark Tank fame
Originally founded as an organic food truck in Boulder, CO, RollinGreens previously sold products like Millet Tots and Cauliflower Wings before pivoting to meat alternatives. Its line of plant-based ME'EATS includes Ground Taco, Chorizo and Classic Salt & Pepper.
RollinGreens gained US national attention when the founders appeared on pitch show Shark Tank in 2020; during the appearance, the brand raised $500,000 from investor Robert Herjavec in exchange for a 20% stake in the company.
Other vegan companies to have gained success on Shark Tank include Everything Legendary plant-based burgers, meat-free deli maker Unreal Deli, pet food brand Wild Earth, and seaweed bacon innovator Umaro Foods.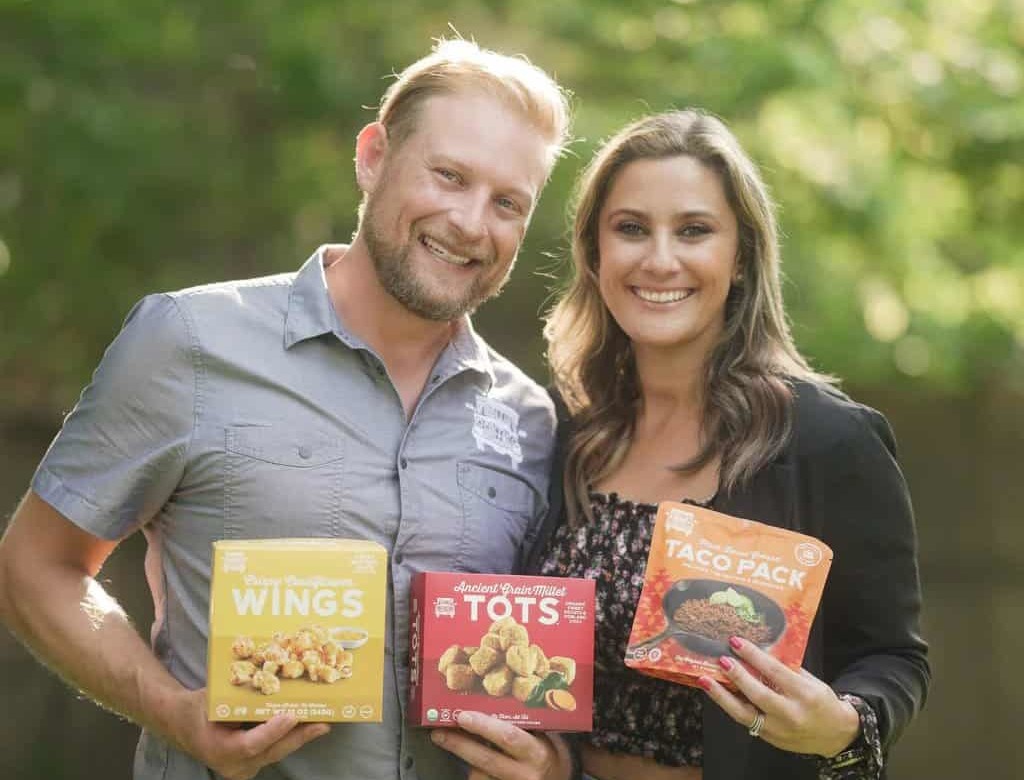 "We thrive on helping to make lives healthier, tastier and easier," said Co-Founders Ryan and Lindsey Cunningham."By creating more innovation in the Mexican category, we are expanding on the usage occasion. This product speaks directly to our core flexitarian customer. We are meeting many wellness trends with fermentation, digestibility, clean label, large protein bites, taste, texture, and convenience as this lives in your pantry, and is ready in under ten minutes with easy cleanup!"
RollinGreens products can be found online and at major retailers, including Kroger, Walmart, and Thrive Market.