Rügenwalder Mühle, a German producer of both meat and plant-based foods, is set to launch a new product — Chili Mühlen Mett — in May.
The meat alternative is a new spicy version of the brand's plant-based mett (minced raw pork seasoned with salt and black pepper). Made from pea protein and featuring mild chili notes, it is said to be ideal as a sandwich filling, resembling traditional mett in both appearance and taste.
"With our vegan Mühlen Chili Mett, exactly one year after the great success of our first Mett, we are bringing more variety to our consumers' bread," says Steffen Zeller, CMO at Rügenwalder Mühle. "Our Chili Mett is the perfect addition for all those who like a savoury spread, but who would like to avoid meat in part or completely — and at the same time, like the perfect combination of hearty enjoyment and pleasant spiciness."
The Chili Mett will launch in mid-May.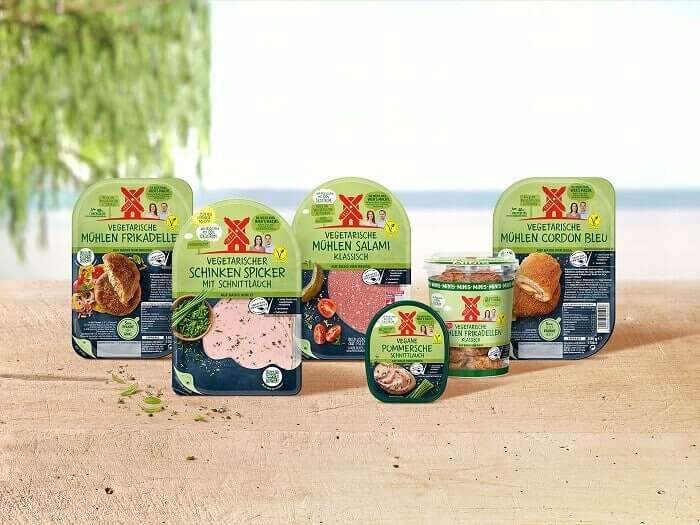 Expanding capacities
Rügenwalder Mühle has placed an increasing emphasis on plant-based products in recent years. The brand reported that meat-free sales were up 50% in 2020, and the following year, they equalled and then surpassed animal protein sales.
Last November, Rügenwalder announced a partnership with Mirai Foods, with the aim of developing hybrid alt meat products containing cultivated fat.
"We are pleased that we are continuing to grow, especially in the area of meat alternatives. Now it's a matter of further expanding capacities and heading for the next targets," said Michael Hähnel, CEO of Rügenwalder Mühle.