SoFine Foods, a plant-based producer based in the Netherlands, has launched two new products in time for Veganuary.
Joining SoFine's successful SoChicken Skewers, the SoChicken Burgers are plant-based patties made with soy and wheat protein. They are said to have the same taste and juicy texture as conventional chicken, outranking other meat alternatives in a blind taste test.
The breadcrumb-coated Vegetable & Cheeze Puffers are made from 39% vegetables — a mixture of spinach, courgette, and onions — combined with vegan cheese. The Puffers have received a top Nutriscore A rating, as they are rich in fibre and protein and low in saturated fat.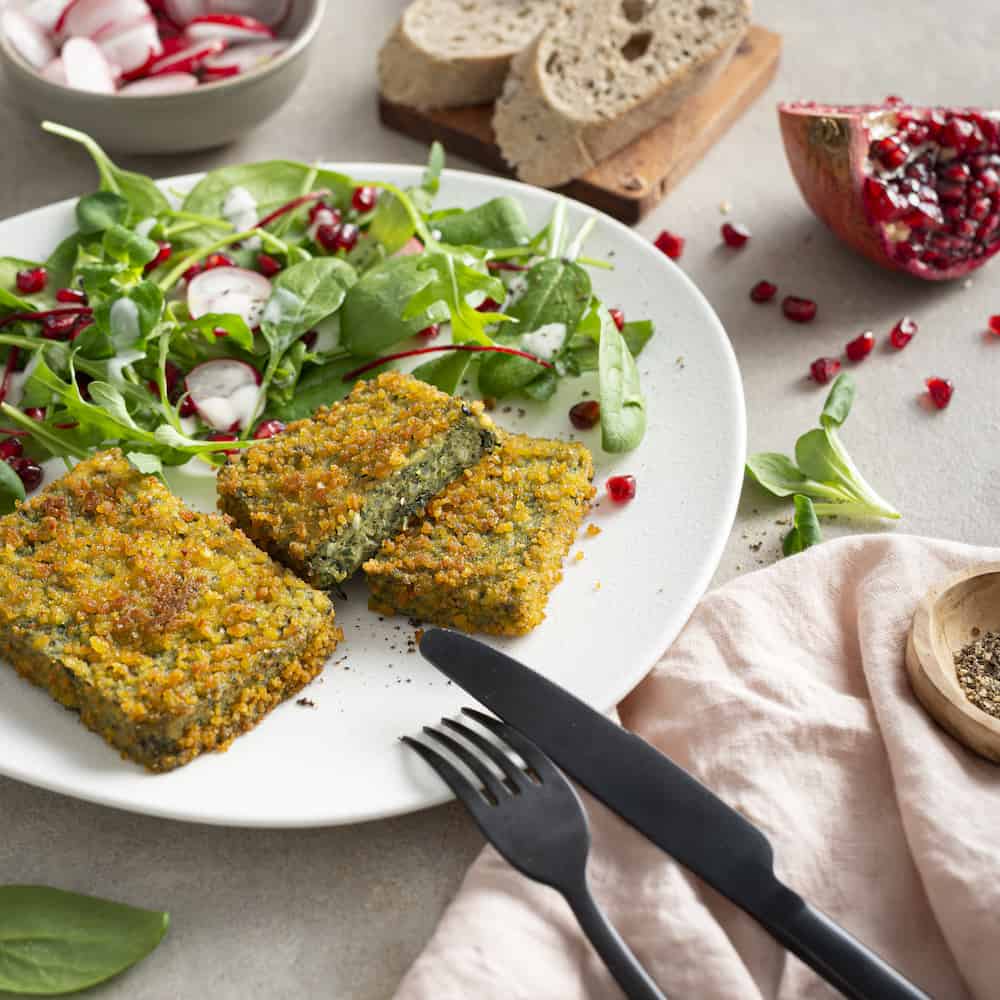 The new products are already available in Belgium, and have recently arrived at some Edeka and Rewe stores in Germany. The launch is supported by a marketing campaign featuring advertisements, coupons, flyers, and point-of-sale promotions.
"Veganuary is motivating more and more people to eat a more plant-based diet," said Jessica Zomerdijk, commercial director at SoFine. "As a pioneer for vegan meat, fish and cheese alternatives, we support this with new delicious products — and we create additional incentives to simply try something new."