Since its approval for sale in Singapore last year, news about Solein, the protein made out of thin air, doesn't stop. Today, the Finnish company Solar Foods and its partner restaurant Fico are launching the world's first Solein Chocolate Gelato in Singapore.
The debut marks the first time a food made with an animal-free protein grown from microbes using hydrogen and carbon dioxide (out of thin air) is sold to the general public. "This offers a glimpse of a future where tastes and textures are familiar, but where food arrives on our plates in an entirely new way," said Solar Foods.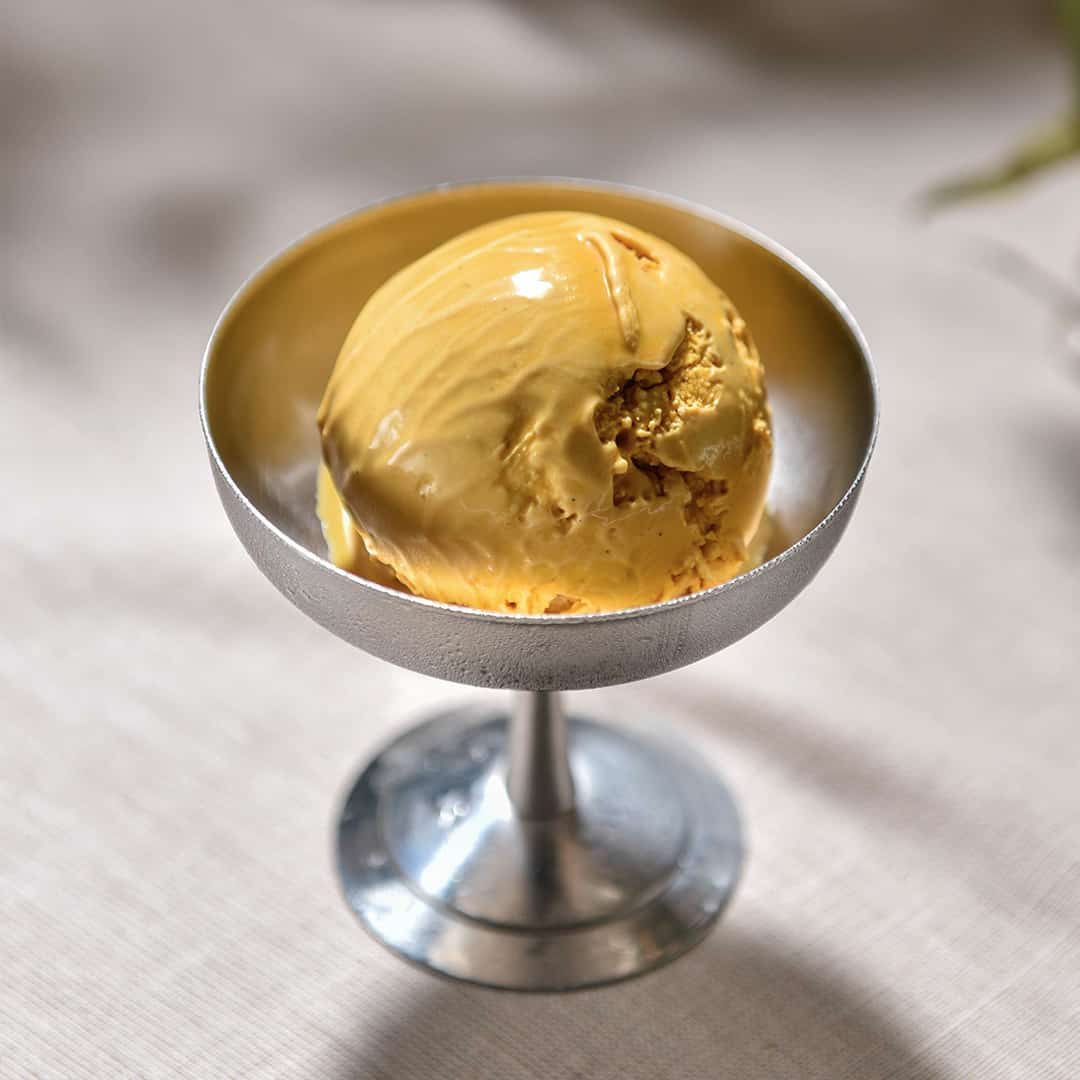 One-of-a-kind ice cream
The restaurant's chef team developed the recipe for the vegan ice cream, replacing dairy with Solein powder — removing animal agriculture from the equation. The ingredient is said to have umami notes and a nutty taste, delivering a creamy texture.
"It is a remarkable opportunity to be the first chef team to introduce a one-of-a-kind ice cream to the world. It combines the familiar delicious taste we all love with a unique ingredient produced without relying on traditional agriculture," Mirko Febbrile, Fico's chef-partner, commented.
Solein, described as the world's most sustainable protein, debuted at a tasting event in Singapore, crafted in a Solein-inspired tasting menu to showcase its possibilities.
"Exploring Solein's versatility has been an incredible journey; we've experimented with its potential, creating dishes ranging from miso soups, pasta, sauces, and desserts. Replacing dairy with Solein in this chocolate gelato, we were able to craft a vegan ice cream without compromising on its creaminess," Febbrile added.
A game-changer versatile protein
Dubbed by Solar Foods as the "Intel inside" of the food industry, the novel protein will be a game-changer due to its versatility. It contains natural carotenoids, which can give foods a complementary yellow color, but it blends in all kinds of recipes, sweet or savory, without changing the food's taste and textures.
According to Solar Foods, this is a product among many others to come. The company plans to develop and launch products made with Solein in partnership with the Japanese biotech Ajinomoto, which has a strong international presence.
"If you didn't know, you could not guess this gelato includes an entirely new, unique, and nutritious ingredient just by tasting it. It looks, feels and tastes just like any other Italian gelato – and that is exactly the idea. Solein is the 'Intel inside' of the food industry", commented Shilei Zhang, CCO of Solar Foods commented.
The gelato launch comes bundled with Fico's "Pedal for Gelato" initiative, which rewards those who have cycled more than 15 km daily with a complimentary scoop of gelato.