Plant-based brand Spero announces it is launching several of its cheese products at Kroger stores across the US, as well as regional Fresh Market locations.
"We're doing something radical that no one has tried yet"
Beginning in November, Spero will debut its Sunflower Cream Cheese at several Kroger-owned markets, including Ralph's Grocery, King Soopers, QFC and Fred Meyer. The brand will offer two flavors of its sunflower seed cream cheese: The Original and The Herb.
The company is also launching into Fresh Market stores in Florida, Georgia, Virginia, North Carolina and Arkansas. It is releasing three products, including The Original, The Herb, and The Goat – a plant-based goat cheese alternative.
Cheaper than dairy
Founded in 2016, Spero aims to make plant-based dairy products cheaper than traditional dairy by using scalable, efficient ingredients such as sunflower seeds. The company argues common plant-based dairy ingredients like almonds, cashews and soy cannot compete directly with dairy due to higher production and labor costs. Seeds, on the contrary, cost about seven to eight times less than nuts, and can grow 50-70X faster.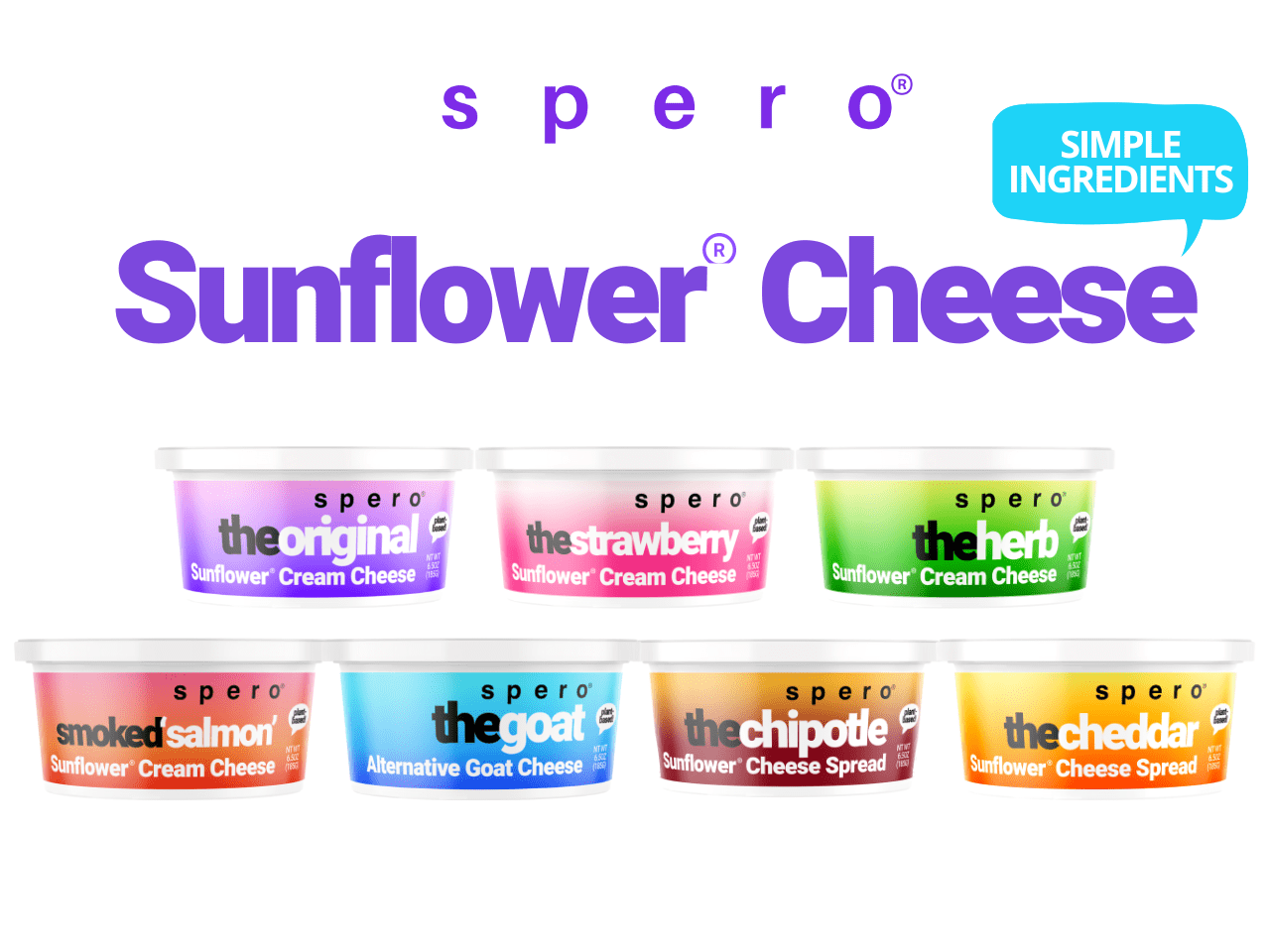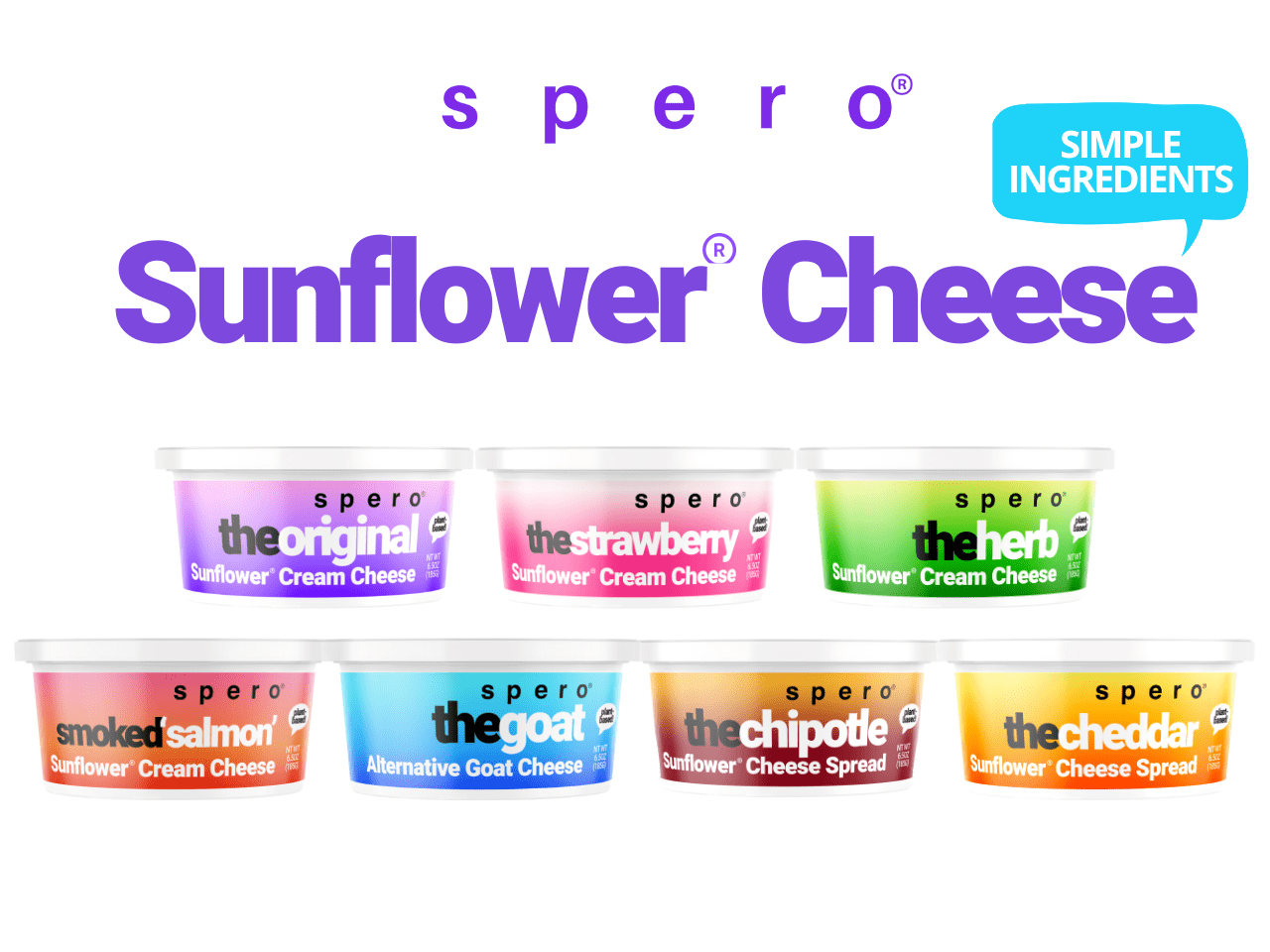 The company's product range includes additional cream cheeses in Cheddar, Smoked, Pumpkin and Strawberry flavors, as well as a liquid egg alternative made from pepita seeds. In September, Spero's latest innovation, Smoked 'Salmon' Cream Cheese, won a NEXTY Award for Best New Meat or Dairy Alternative at the 2022 Expo East show in Philadelphia.
The brand's products are currently available at retailers across the US, including Whole Foods, Fresh Thyme, Gelson's and Erewhon Markets.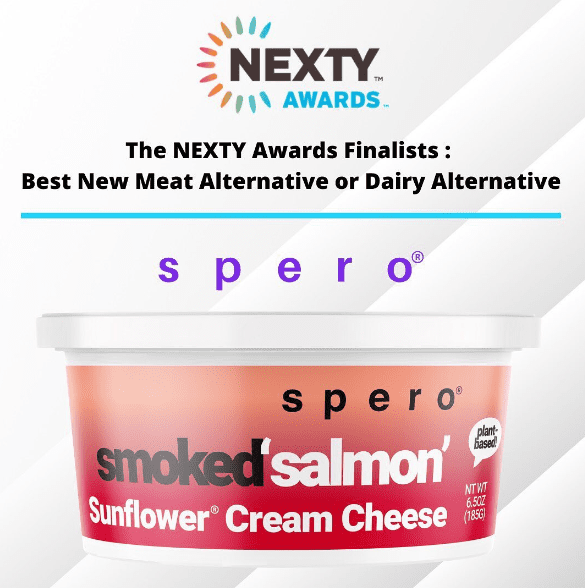 Proud of ingredients
"We're doing something radical that no one has tried yet," says Phaedra Randolph, founder and CEO of Spero. "People have tried plant dairy, but no one has tried to bring plant dairy prices down to the same prices, or even cheaper, than animal dairy." She continued, "We are so proud of our simple ingredient list, packed with probiotics and nutrient-rich sunflower seeds. Consumers shouldn't have to sacrifice taste when they make healthier food choices."