Plant-based frozen foods brand Strong Roots announces it is launching 'Good Made Easy' – its first line of single serve frozen entrees. Coming to US Whole Foods in 2023, the new range boasts 14 innovative meal options.
"There's a huge gap in the market for nutrient-focused frozen meals"
According to Strong Roots, the 'Good Made Easy' range is only made from whole plant, clean label ingredients. Each meal is portioned for individual eating and the entrées can be conveniently prepared in under 5 minutes.
Nutritionally, the meals, which contain less than 450 calories each, are low in saturated fat, sugar and sodium and provide up to 24 grams of protein. Most also provide a good source of fiber.
The flavors include:
Thai Green Veg Curry

Greek Orzo Pasta Bake

Veggie Masala

Chickpea And Red Lentil Saag

Spinach & White Bean Tomato Broth

Black Dahl

Basil And Spinach Pomodoro

Creamy Cauliflower Fusilli

White Bean And Lentil Goulash

Root Vegetable Casserole

Baked Bean And Red Lentil Bowl

Creamy Mac

Chipotle Mac

Cauliflower Cheese Casserole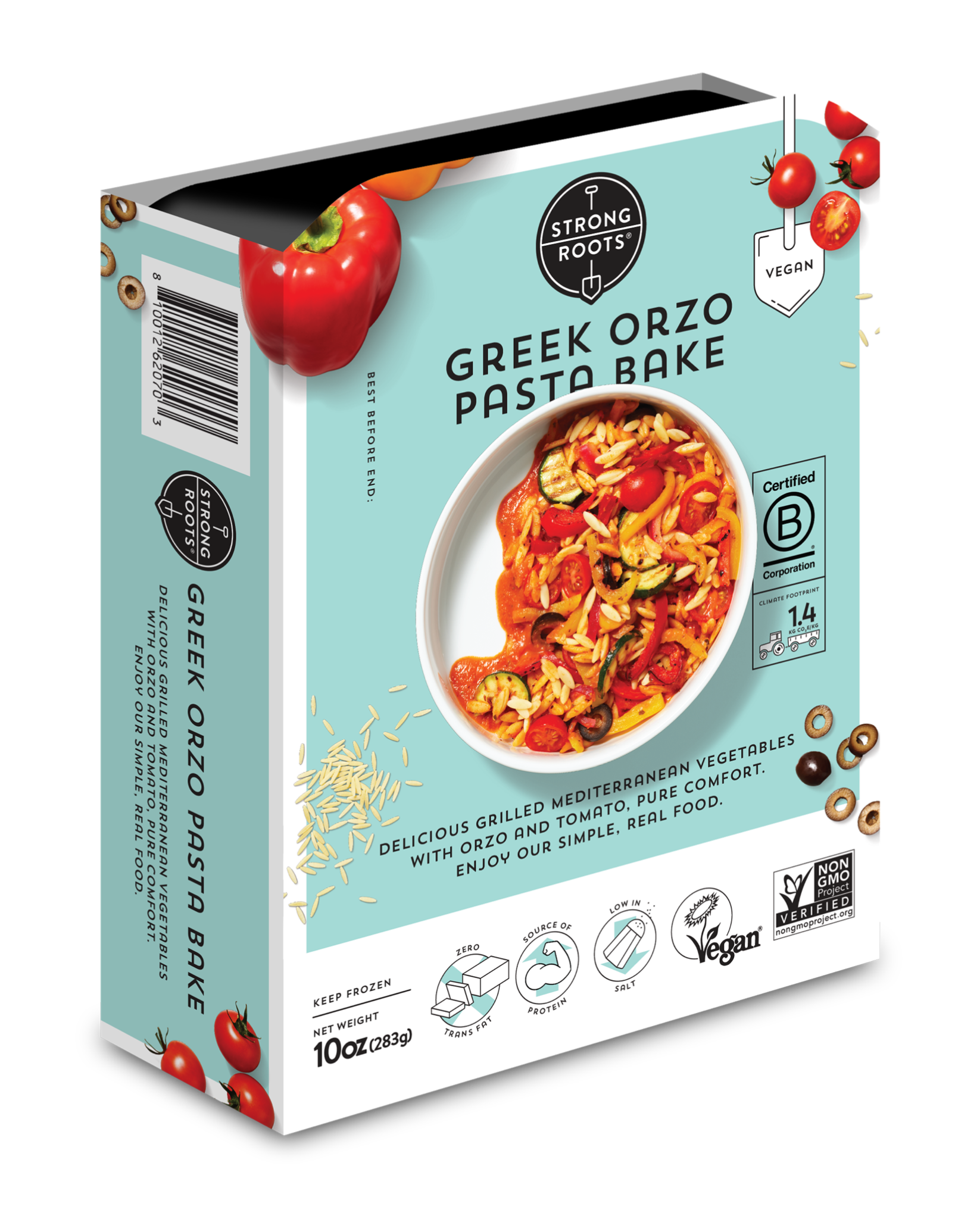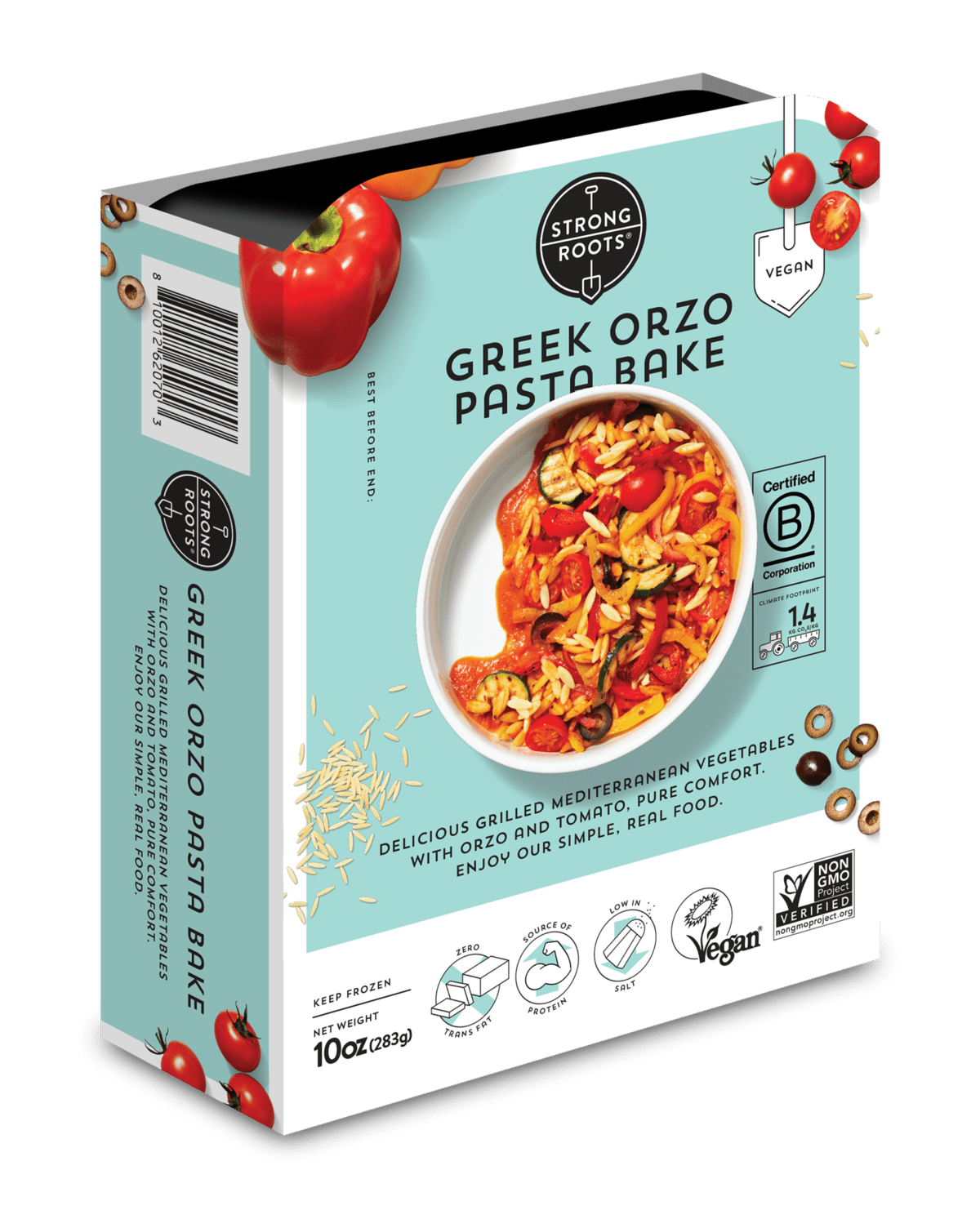 "Fixing" frozen food
"Single-serve meals have had a bad rap but we're reinventing their potential with our 'Good Made Easy' entrées," said Samuel Dennigan, CEO and founder of Strong Roots. "Consumers demand convenience to fit with their drastically changing lifestyles but still want foods that are healthy and balanced. So we've done all the hard work for them."
He adds, "This is for the consumer who wants to eat cleaner at the end of a long day but doesn't want to dice and saute for 30 minutes– they want to hang about on the couch and watch their favorite show. Now, they don't even have to worry about a pot or a pan, all they need is a few minutes and a microwave."
New category
'Good Made Easy' is Strong Roots' first foray into the single serve entrée category, expanding from its existing line of plant-based frozen bites and sides.
Founded in 2015, the UK-based Strong Roots has rapidly accelerated its presence in US retail in recent years, and can now be found in thousands of Walmart and Kroger stores. Strong Roots has raised $72.3M in funding, including a $55M investment from multinational foods company McCain Foods.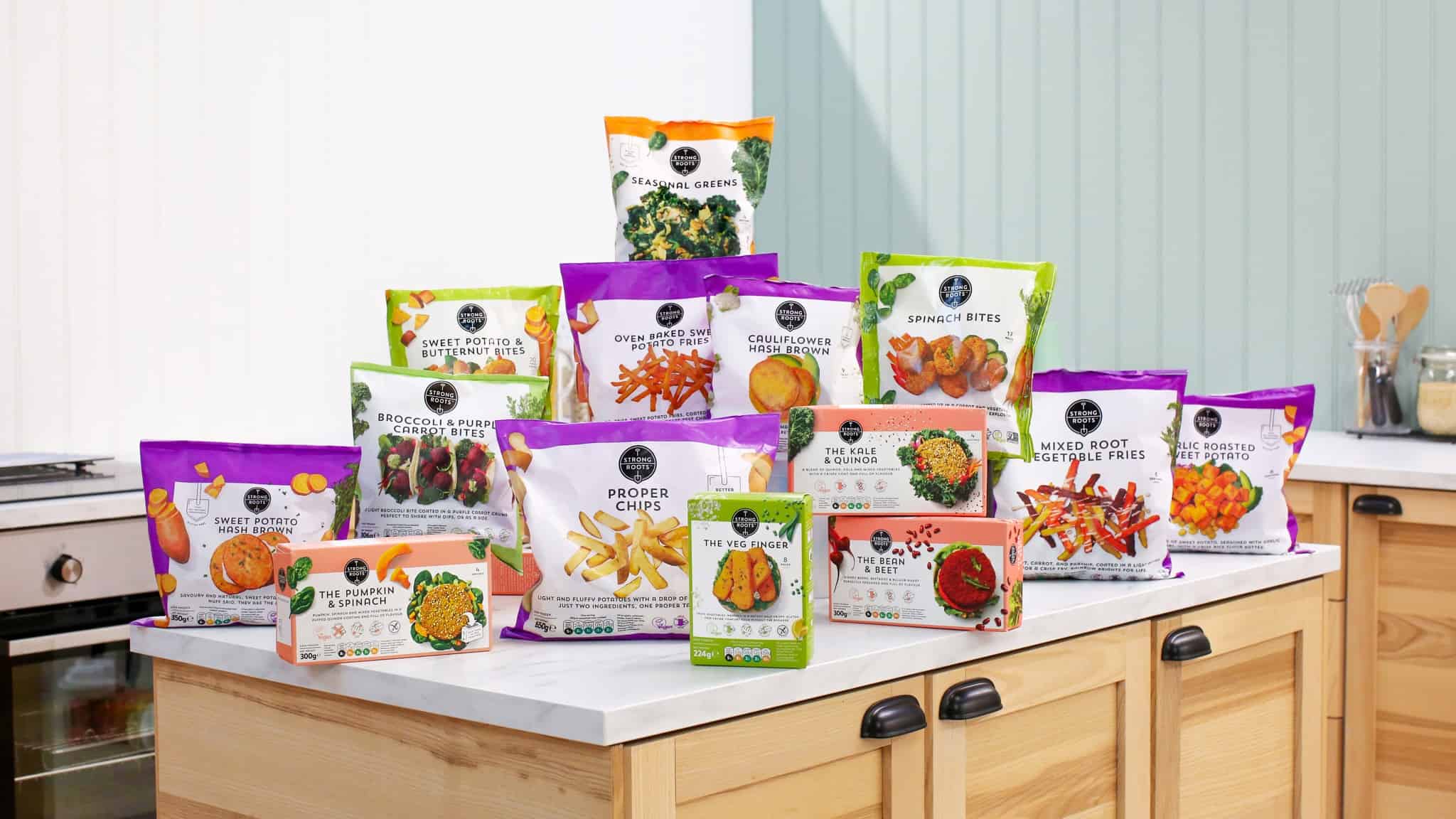 The 'Good Made Easy' line will be available online at shop.strongroots.com and in US Whole Foods starting in January 2023, with more retailers to follow in the first quarter of 2023.
"We're solving for the salt-packed, nutrient-lacking, ultra-processed frozen entrées currently plaguing the freezer aisle," said Dennigan. "There's a huge gap in the market for nutrient-focused frozen meals. We've used the best quality ingredients, and with profiles like our Thai Green Veg Curry and Greek Orzo Pasta Bake, these meals are comforting while still being better for you. We're excited about the diversity in flavors– a range of options