In a move anticipated to cause controversy amongst the country's butchers, New Zealand plant meat brand Sunfed is making the first public debut of its highly anticipated plantbased bacon and beef products this weekend 15th and 16th of February at Meatstock, the biggest carnivore event in New Zealand.
Sunfed says that they anticipate some big reactions and are ready for the challenge. "We chose Meatstock for our public launch of Sunfed Boar Free Bacon® and Sunfed Bull Free Beef® because we are serious about empowering meat eaters with new choices." announces Shama Sukul Lee, CEO & Founder of Sunfed.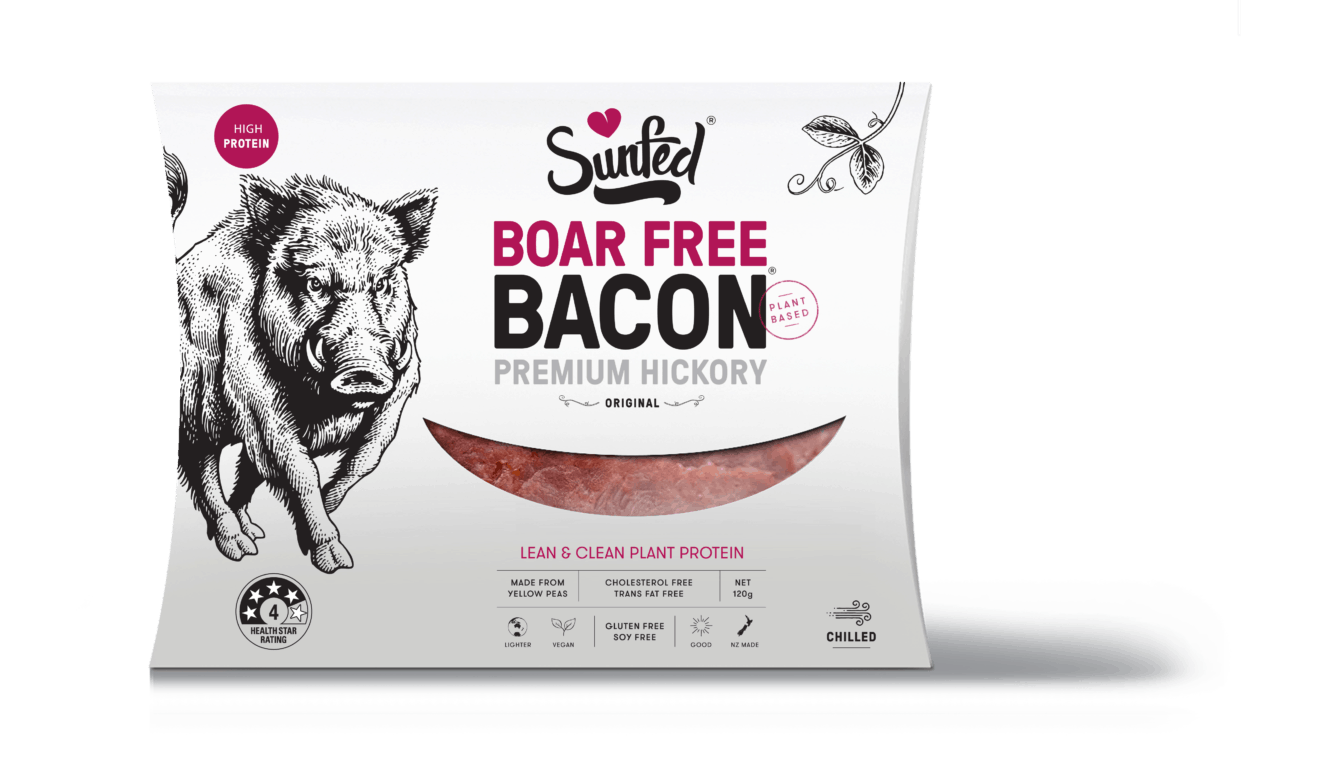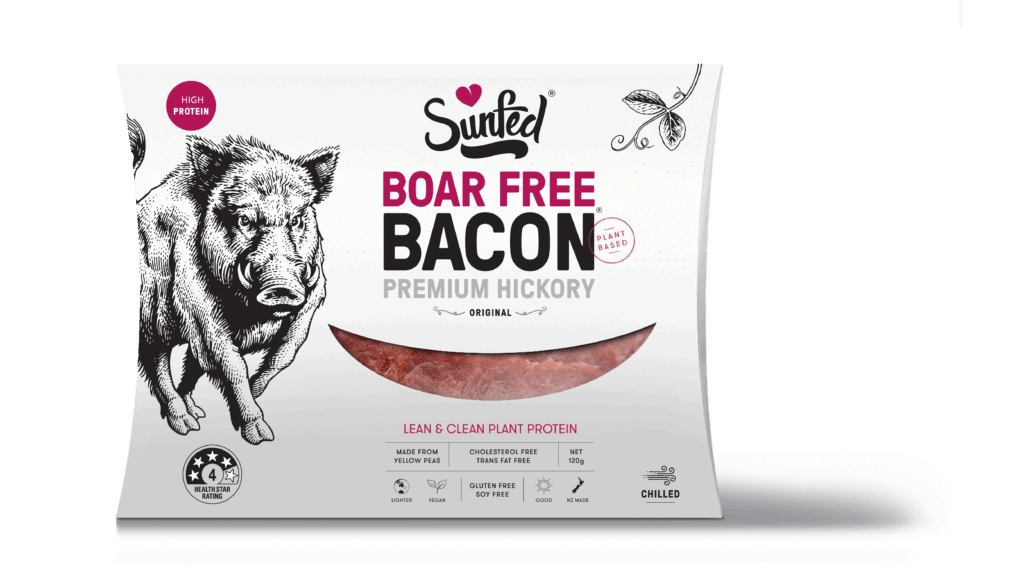 The meat event appears to be pleased about the prospect of hosting a vegan brand: "It's exciting to have Sunfed debut it's new products at Meatstock, it's about time we had a plant based brand come and show us what they've got!" Jay Beaumont, Meatstock Co-Founder.
Sunfed became a well-known brand across NZ and Australia with cult product Chicken-Free Chicken which the company claims to offer the "most minimalist ingredient deck on the global market" with the use of premium yellow peas. With extensive time and investment in R&D, they are now ready to launch two more game changer products.
"These products are game changers, a world first – try and find anything as good as this in the global market. You can't. New Zealanders know how to do protein." states Sukul Lee.