Sweet Earth Foods, a US manufacturer of plantbased products such as frozen burritos, was acquired by Nestlé USA in 2017. Sweet Earth's Awesome Burger was announced by Nestlé in June and will now be available in stores, quick on the heels of Nestlé's other subsidiary, Garden Gourmet, releasing the Incredible Burger.
Following the footsteps of other vegan ground beef products such as Beyond Beef, Sweet Earth also launches Awesome Grounds, which it says delivers "the taste and texture of beef with the environmental and nutritional benefits offered by plant-based proteins, and a win for animal conscious consumers."
The Awesome Burger is made with U.S.-sourced yellow pea protein, in line with the ongoing pea protein trend, and is high in protein (26 grams) and fiber (6 grams).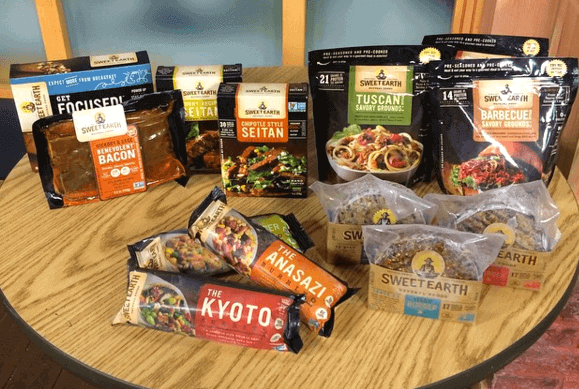 "The Sweet Earth Awesome Burger has a delicious, grilled beefy flavor, great texture and juiciness, with the added benefit of plant-based fiber and protein. We've been making delicious plant-based proteins for more than eight years, so the Awesome Burger is a natural evolution of our work in this space," said Kelly Swette, CEO of Sweet Earth Foods.
The Awesome Burger will be available for a limited time as a secret menu item exclusively at Burger Joint's Industry City location in Brooklyn. From September 26 to October 3, the first 50 lunch and the first 50 dinner restaurant customers who ask for an "Awesome Style" Burger can try an exclusive, complimentary Awesome Burger culinary creation prepared by Burger Joint chefs.