Meatless convenience food brand Tattooed Chef has formed an agreement to significantly increase the number of its products available at Walmart.
Currently, five frozen Tattooed Chef products are offered at around 300 Walmart stores across the US. Under the new agreement, this will increase to 13 products at 2000 stores. It is not yet clear which products are set to launch, and it should be noted that some are likely to be vegetarian rather than vegan.
Tattooed Chef also reports that it has signed a lease agreement for an 80,000-square-foot manufacturing facility in New Mexico. Additionally, it has acquired the packaging and production equipment at the site. This will significantly increase the company's manufacturing footprint, allowing for improved economies of scale.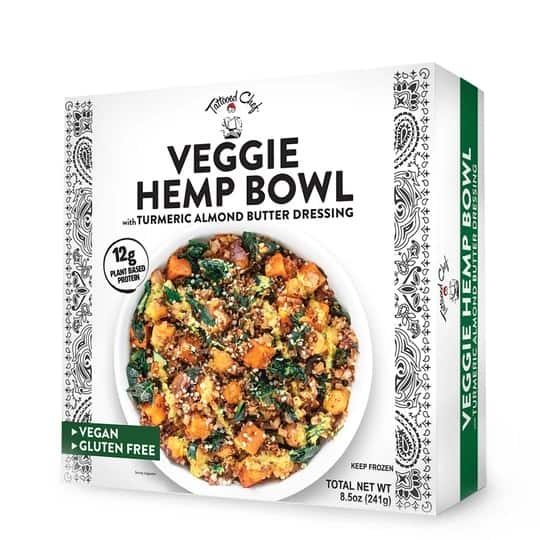 Merger and IPO
In 2020, Ittella International — an importer of Italian plant-based foods — merged with acquisition firm Forum Merger II Corporation to sell products under the Tattooed Chef brand. Later the same year, Tattooed Chef was listed on Nasdaq to help it expand distribution, launch new products, invest in infrastructure, and increase brand awareness.
In the summer of 2021, the brand launched 12 products at 1,800 Kroger stores across the US. Vegan options included the Plant-Based 2 Cheese Pizza, Veggie Hemp Bowl, and Gochujang Chow Mein.
"We are committed to bringing brand new concepts for delicious plant-based meals to the marketplace, made with quality ingredients and simple to prepare," said Tattooed Chef CEO Sam Galleti last year. "Our continued innovation is transforming the frozen aisle and we're just getting started."