Pet food brand Tender & True announces the launch of its first plant-based dog treats. Made with upcycled ingredients, the new PB+ line includes three formulas featuring whole fruits and vegetables, reports Pet Food Processing.
"There are a lot of consumers looking for a lot of different things, and one of them is plant-based"
According to Tender & True, the PB+ name plays on the inclusion of 100% plant-based ingredients and natural peanut butter flavors. The new range is low in fat and calories and includes:
PB+ Banana Recipe – sweet potato, flaxseed and banana

PB+ Berries Recipe – sweet potato, blueberries, cranberries, flaxseed and rolled oats. –

PB+ Honey Recipe – sweet potato, apples, dried honey and rolled oats.
Tender & True says the products are nut free, while still including a natural peanut butter flavoring. All three recipes also include pea protein, apple cider vinegar, cane molasses, coconut glycerin and brewers dried yeast.
"Grain-inclusive"
"The first ingredient of all three formulas is sweet potato, and we also use real bananas and real apples, blueberries and cranberries, and oats," said Kortney Unruh, marketing and innovation manager at Tender & True. "It is a grain-inclusive treat rather than grain-free, which is a little bit different than what we currently offer. I think it encompasses the mantra around finding a healthier balance for pets rather than feeding calorie-laden treats all the time."
The company notes it used rolled oats to achieve a plant-based, jerky-style treat.
"From a formulation standpoint, it wasn't greatly different from that of a meat treat," Unruh shared. "It does look a bit different, but the texture is still very soft. It mirrors and complements our existing treat line quite well."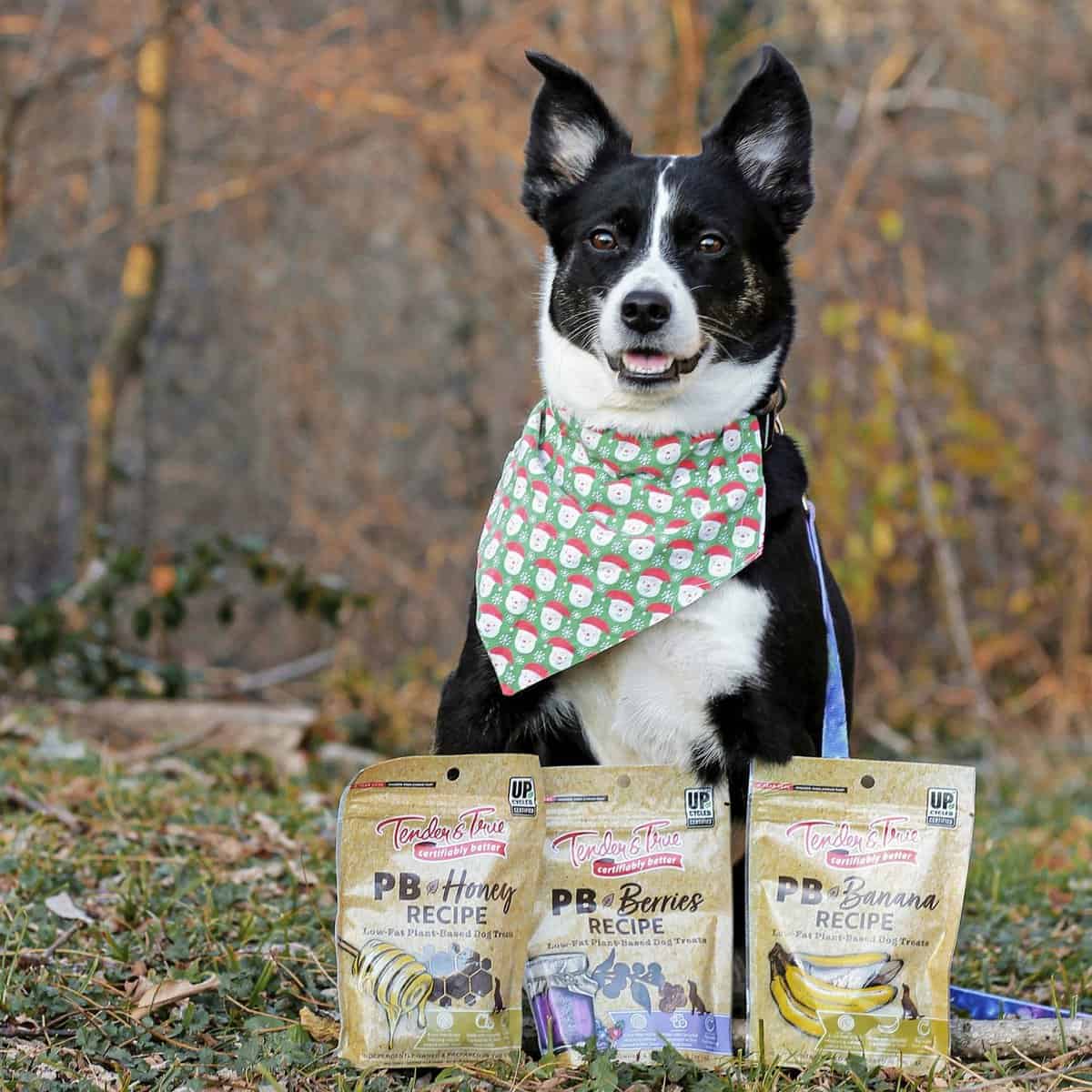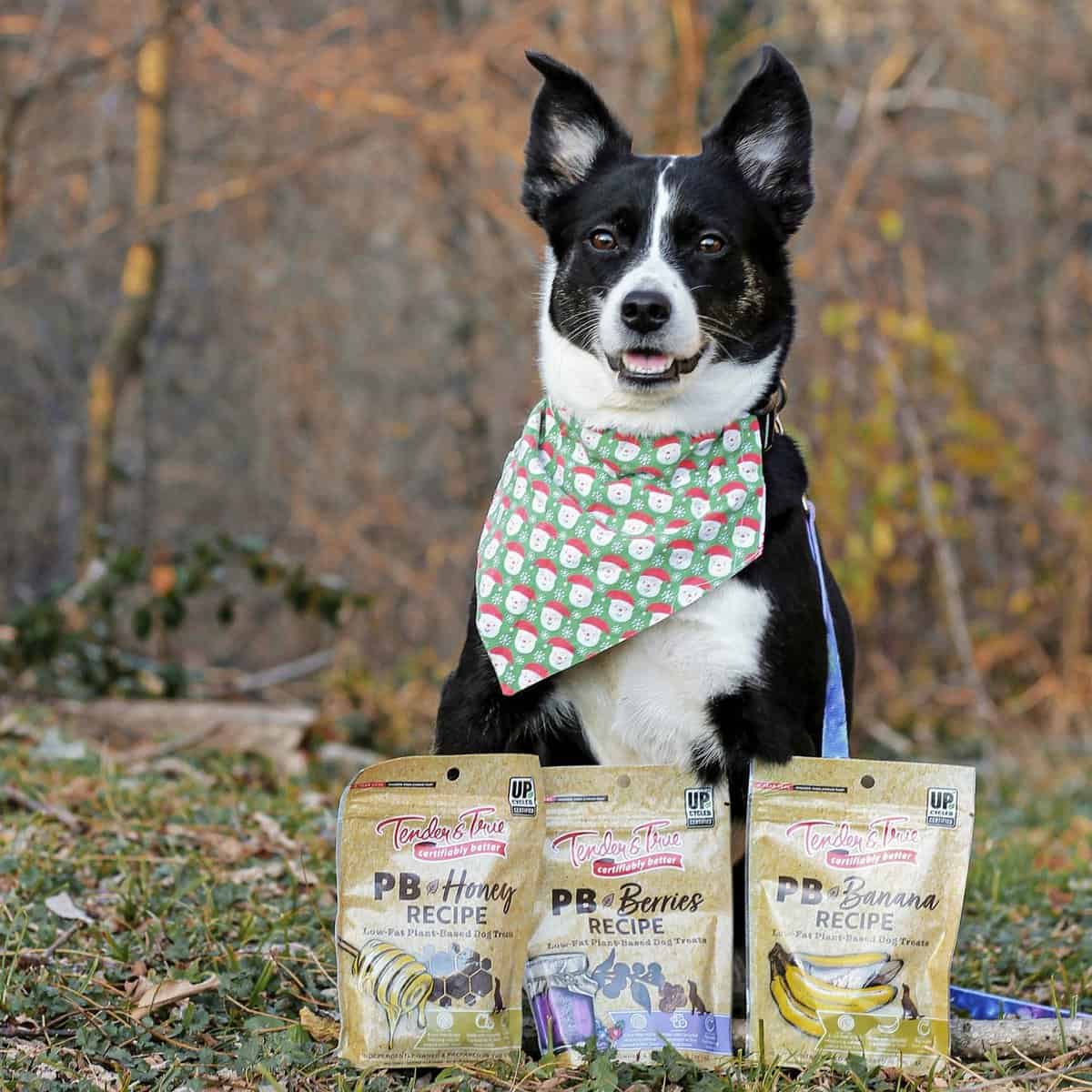 Better ingredients
Tender and True says sustainability is built into the treats by including ingredients certified by the Upcycled Foods Association. The PB+ line also comes packaged in bags made from post-consumer recycled (PCR) materials.
"Health was a giant focus, as was the whole epidemic around pet obesity — is there a way to present a pet treat that is low in fat but doesn't compromise on quality and taste?" Unruh said. "In looking at that, we were able to source upcycled ingredients, still sticking with our mantra of 'Certifiably Better' ingredients that are third-party certified. We decided to work with upcycled ingredients and real fruits and veggies, not powders."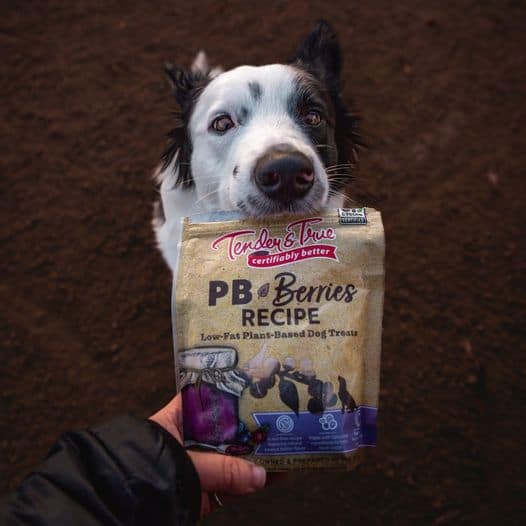 Consumer preferences
Compared to the company's existing meat-based portfolio, the new PB+ line aims to reach consumers who are seeking plant-based options.
"There are a lot of consumers looking for a lot of different things, and one of them is plant-based," Unruh shared. "Regardless of it being on trend this year or on the downslope, those people will always be there, and this PB+ line is really trying to accommodate those consumers and what they're looking for."