The new Umamis Crunchy Snacks line from Israel's The Mushroom Benefit is compliant with the FDA regulations for defining healthy food products. The new natural, plant-based snack offers a "guilt-free umami kick" with zero trans-fat, contains no cholesterol or sugar, and no artificial flavoring or colouring.
The mushroom innovator introduces its new line of Umamis Crunchy Snacks, bringing new healthy snacking options to the snack aisles. The on-the-go snack leverages the health characteristics innately present in specialty mushrooms while granting consumers a "naturally derived and guilt-free umami kick". The startup will launch the new product line at the Summer Fancy Foods Show, New York at the Javits Center, on June 23-25, booth #3702, adjacent to the entrance to Hall E.
"The  mushroom base enabled us to design a snack that is all-natural and tasty, as well as delivering mycotherapeutic functionality," says Mira Weigensberg, CEO and co-founder of The Mushroom Benefit, Ltd. "This is a significant milestone, as it sets The Mushroom Benefit far ahead of the majority of crunchy snack food brand products currently on the market that often contain trans-fats and higher calories with minimal nutrients."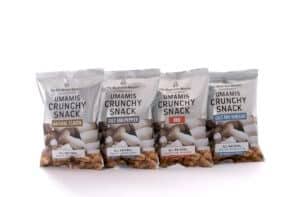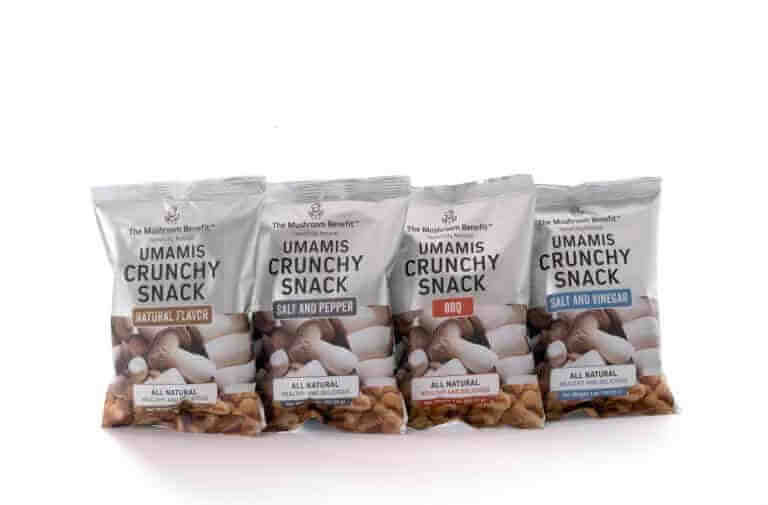 Highly dynamic market
The snack sector is highly dynamic, and the salty snack market in the US is particularly thriving. Current estimates point to sales of close to $30 billion by 2022. Data from Innova Markets Insights points to a growing snacking trend, particularly among US Millennials who are progressively blurring the lines between snacking and dining. This is largely driven by overly hectic lifestyles, with less time for traditional meal breaks. Innova reports a 17% average annual global growth in confectionery and snacks launches over the past five years.
"The snack market is yearning for innovation," says Oren Kessler, the company's VP of R&D and co-founder. "The Mushroom Benefit's snacks are fun, pampering, joyful and healthy. They come in a variety of crunchy flavors that children can enjoy, while being sophisticated and satisfying for adults as well. Our ultimate goal is to introduce our mushroom treasures into the mainstream of daily living."
Visit The Mushroom Benefit at Fancy Foods Show New York, at the Javits Center on June 23-25, booth #3702, adjacent to the entrance to Hall E.