Quebec-based Vegeat recently launched its vegan burgers and plant-based ground beef in Canada's Sobeys Supermarket Chain. Sobeys owns IGA, Rachelle-Béry, Tradition, and Bonichoix stores and will be selling Vegeat products exclusively throughout Quebec and New Brunswick.

According to the Montreal Gazette, wanting a burger that could appeal to vegans and omnivores and also compete with plant-based industry leaders like Beyond Meat and Lightlife, company founder François Cardinal hired a specialist in research and development to help create an authentic product.
"There are certain taste vectors that consumers like," Cardinal said. "We wanted to make sure to get the taste and texture right, to make things that consumers already know. So the products have some fat and salt, for flavor; but all that, together, makes for a really interesting taste and texture."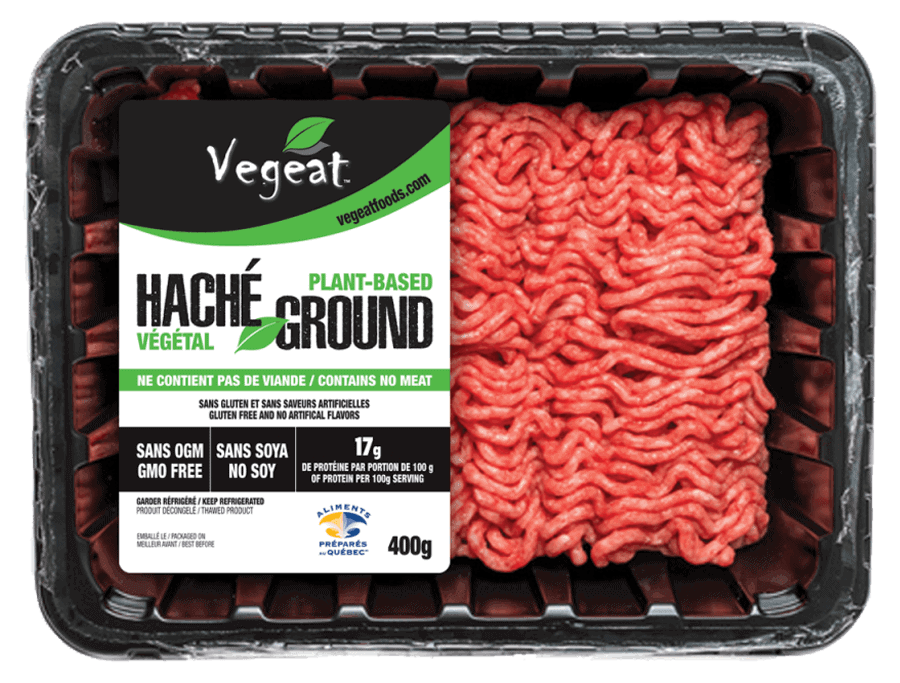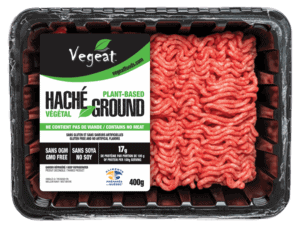 Using his extensive experience as a chef, he began work on the concept for Vegeat two years ago after seeing the vegan movement gain popularity worldwide.
"I had the chance to travel to Europe, the US and elsewhere in Canada," he said, "and I saw that the plant-based movement was really taking hold."
Offering competitive pricing and the partnership with Sobeys Supermarket chain, he is hopeful that Vegeat will compete in the growing vegan meat industry.
"I'm really proud," he said. "Our products are prepared in Quebec. We've been working on the taste and texture, and now people are starting to know we're here. The objective is to bring innovation, and we will be able to launch all our products across the Sobeys network. I'm really happy about the partnership."
Cardinal's goal is to eventually work with a Quebec-based or Canadian-based pea protein supplier once a facility becomes available. Cardinal also has plans to launch up to three more Vegeat products in the next year. The next available product will be a plant-based sausage.
Though the demand for Vegeat products has been steady with requests from the US, Brazil, and Japan, Cardinal plans to keep his focus on Canada for now.
"I see us as a really good local player," he said. "We're going to go step by step. I just want to make sure the execution follows, at each stage. We have a national plan, but for the moment it's important to solidify what we have before looking at other markets."