UK alt meat brand THIS announces the launch and listings of new on-the-go products — two salads and one wrap — to offer more alternatives for commuters on-the-go at stores, shopping centres, train stations, and airports.
Of the three NPDs, two debuted at Boots nationwide on the 10th of July as part of the retailer's Meal Deal — THIS Isn't Chicken Korean-Style Noodle Salad, and THIS Isn't Chicken & Bacon Pasta Salad.
Two on-the-go options launched at WH Smith last Thursday — THIS Isn't Chicken & Bacon Wrap, and THIS Isn't Chicken & Bacon Pasta Salad. This time last year, THIS launched a range of three sandwiches and snacking pots into WH Smith, marking the first time the 230-year-old retailer partnered with a plant-based brand.
"Gone are the days when the best plant-based option was the hummus and roasted vegetable sandwich. Nothing against hummus but at THIS™ we don't think people should compromise on their lunch options so if you want a delicious chicken and bacon wrap or salad, we've made it for you. We're stoked to be growing our existing WHSmith range and we're excited to be part of the iconic Boots meal deal."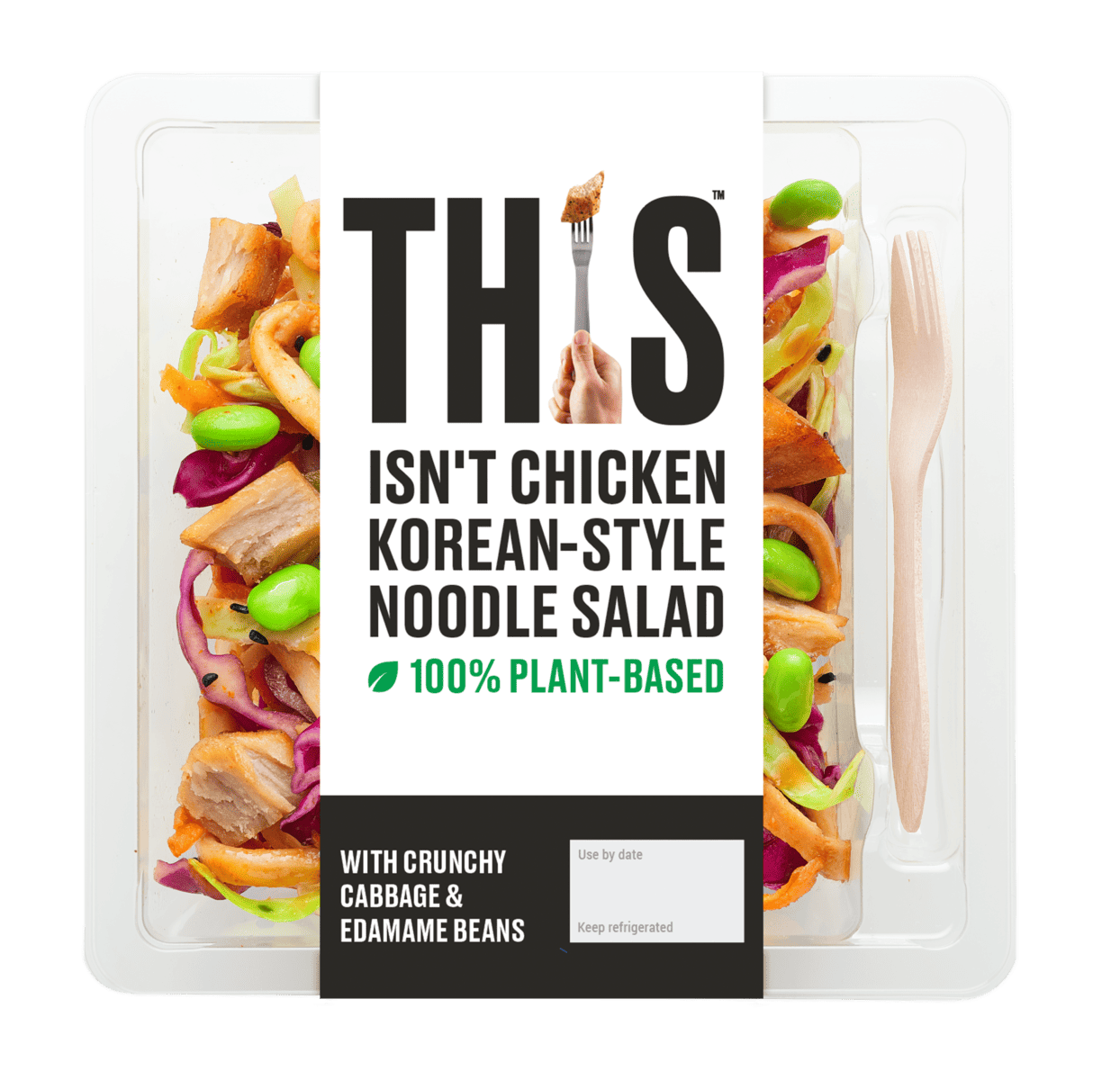 Food on-the-go
The noodle salad features the brand's award-winning plant-based chicken pieces, combining udon noodles, crunchy edamame, red cabbage, and a Korean-style sauce with gochujang paste & lime. The chicken and bacon pasta salad mixes the brand's famous plant-based meat with a creamy sun-dried tomato dressing and fresh spinach leaves.
The wrap combines chicken and lardon alternatives with crunchy iceberg lettuce topped with plant-based mayo. The new meals join the brand's first foray into food to go: THIS™ Isn't Chicken & Sweetcorn and THIS™ Isn't Chicken & Stuffing.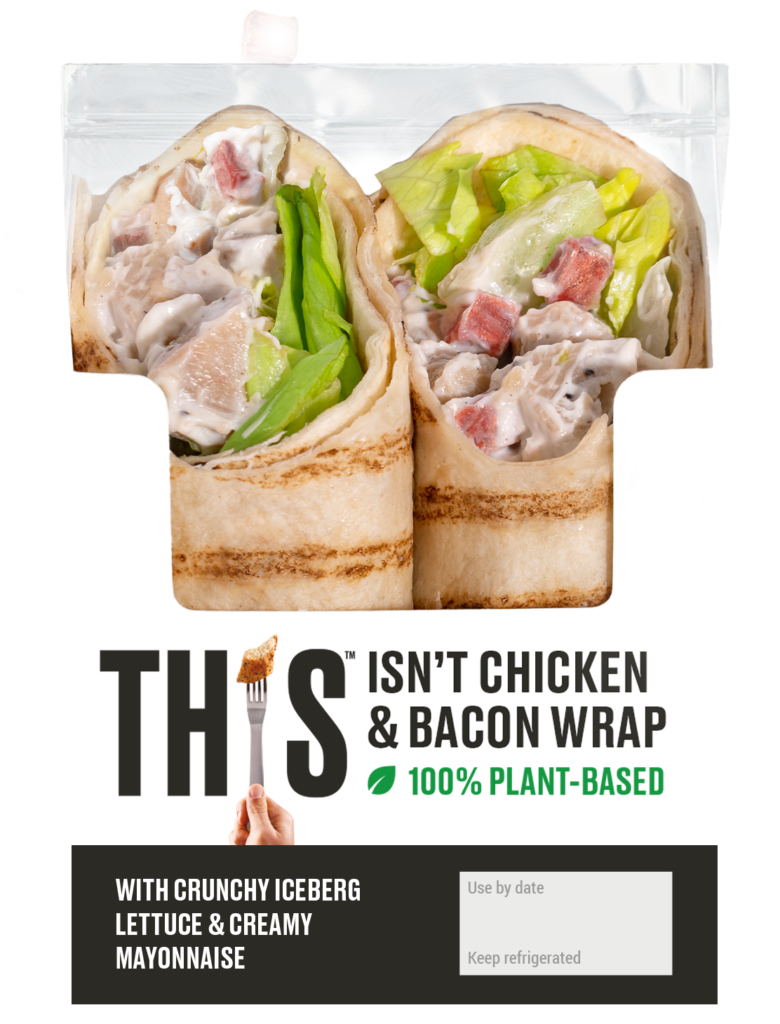 A big success
According to THIS, the number of vegetarians and vegans in the UK has increased significantly compared to 2019, leading to the company's expansion into other categories. In 2022, besides launching its NPDs at WH Smith, the company introduced a new fat alternative. At the beginning of 2023, a better version of its bacon, THIS Isn't Streaky Bacon debuted in 3,000 supermarkets. The successful brand also recently became the first alt meat company in the UK to receive B Corp status and secured £15 million in a Series B round in March.
Brian Hickey, Buyer at WHSmith Travel, comments: "We're excited to launch this new range to our hungry travellers across the country, it gives us a more diverse offering, providing a wrap and a salad on top of the already loved sandwiches. We launched THIS™ plant-based range a year ago and it has been a really big success. We look forward to the big plans we have in place for the range this summer."