UK alt-meat brand THIS has launched three new plant-based ready meals at the country's largest supermarket chain, Tesco.
The range consists of This Isn't Pork Meatballs & Spaghetti, This Isn't Chicken Thai Green Curry, and This Isn't Pork Sausages & Mash. The meals are high in protein, low in fat, and can be heated up in just four minutes.
THIS says the products are aimed at a younger demographic, with research showing that those under 35 eat pre-prepared meals several times a week. Meat-reducers are the main target audience, rather than vegetarians or vegans.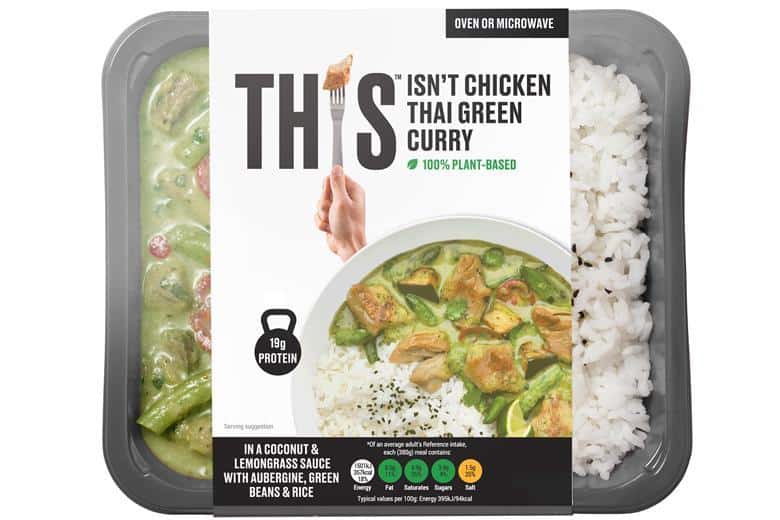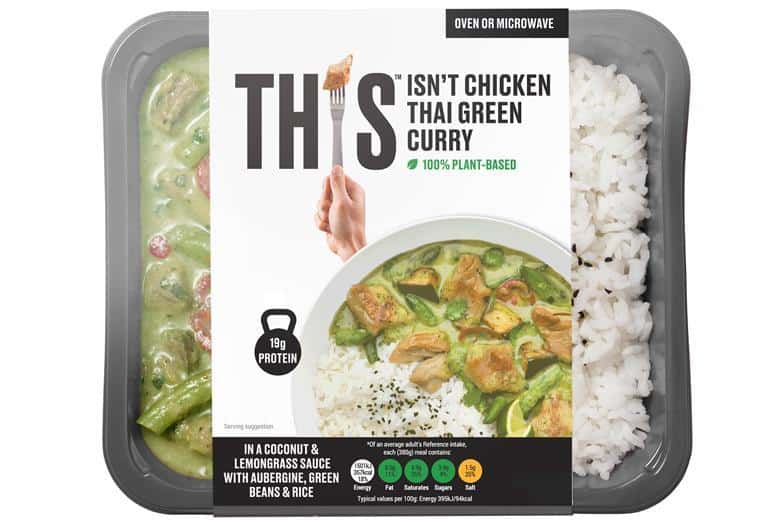 Entering new categories
The ready meals mark THIS' fourth new category entry in the space of just a year. The company launched a frozen range in June, and collaborated with WH Smith a month later for meat-free sandwiches and snacking pots. In August, THIS entered the ambient category when it partnered with snack brand HIPPEAS to launch smoky bacon flavour chickpea puffs.
The brand has also continued to expand its range of chilled meat alternatives, launching caramelised onion sausages in March and its first beef alternatives — burgers and mince — within the past week.
''The ready meals taste lush and it's a massive moment for us to be launching into our fourth new category so quickly," said THIS co-founder Andy Shovel. "Thanks to all the amazing work of This™ team we've been able to produce meals which are indistinguishable from the nation's favourite meat-based classics.''