The Tofoo Co, the UK's number one tofu brand, is to launch Garlic & Herb and Sweet Chilli Tofoo Nugget products into Tesco this month.
In response to the increased demand for convenient plant protein products, the launch is a repositioning of previous product Tofoo Bites, which have taken a new shape, recipe, and packaging design, to become Tofoo nuggets.
Varied portfolio
The Tofoo Co also launched a block in sriracha flavour as a recent addition to its portfolio which offers flavoured tofu blocks, scrambled egg style Scrambled Tofoo, straight-to-wok frozen cubes in a range of flavours, fish finger style chunkies in a range of flavours, as well as tempeh products.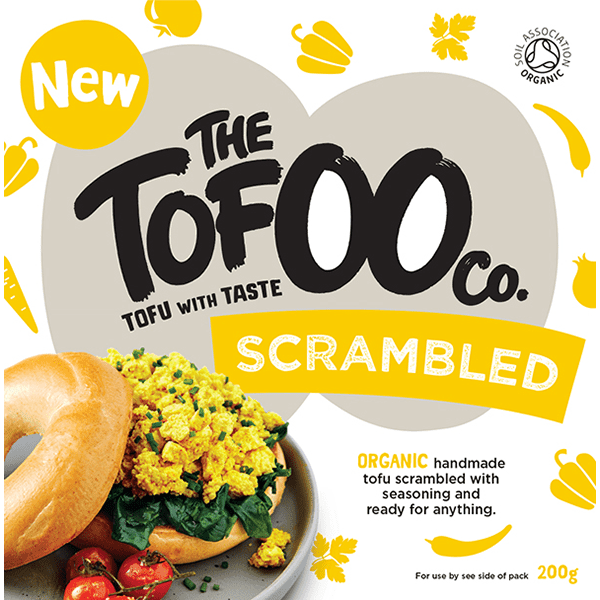 Exponential success
The UK producer has enjoyed continuous success over recent years, evidently owing in part to the prolific new product developments to match the market. In 2019, CEO David Knibbs reported to vegconomist that the brand was the third best-selling product in the entire meat-free category in the UK, having increased turnover by 200% since 2017. In 2020, Tofoo invested £1M in new equipment to further increase production capacity by 70% to meet demand. The introduction of NPDs as above has continued across 2021 and 2022.
Tofoo Co-Founder David Knibbs comments: "More consumers than ever are beginning to shop in the plant-based category, many motivated by concerns over sustainability or health, and we know there's an appetite for products that offer an easy swap from meat"
Tofoo Nuggets (RRP £2.65), as well as a Tofoo Twin Pack (RRP £2.75), will launch in Tesco this month.