Vegan, kosher and ADC-free plastics are in demand in an increasing number of areas and not only against the backdrop of increasing concern about the safety of ADCs (animal-derived components). Most plastics in fact contain some ADCs – Actega Coatings and Sealants has created TPE as a means to solving this issue.
In the form of sealing materials for the food and beverage industry as well as high-quality TPE compounds for medical technology, pharmaceuticals, personal care, consumer goods and household items dispensing with animal-derived components, ACTEGA DS offers solutions for sensitive environments.
Additives are used in the manufacture of plastics. Required for improving the material properties and supporting the manufacturing process, when these additives are added to the raw material formula, they act as lubricants, i.e. they lend good gliding properties and prevent adhesion to metal surfaces during the processes of extrusion or injection molding. Some stearates are also required for cleaning and neutralizing acid formed during polymerization. As external lubricants, they can be applied directly to the injection-molding machine or extruder. Another function involves the antistatic component made possible by preventing electrostatic charging. These additives can be animal-derived, e.g. variants of stearic acid salts, a long-chained (C18) fatty acid. Extracted from melted beef fat (tallow), they usually account for 100 – 200 ppm of a typical polyethylene.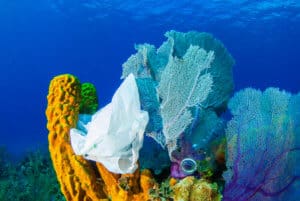 Raw materials of animal origin have a major historical significance. In ancient times, purple dye was extracted from the purple snail or carmine from the cochineal scale insect. These and other raw materials were important trading goods. Raw materials gleaned from commercial whaling (from the 18th to early 20th century), such as whalebone, ambergris, spermaceti, whale oil or glycerin, were used as basic chemicals or fuels, lubricants and precursors to various plastics.
Another reason of relevance today for the use of ADCs as additives in plastics is the growing demand for bio-based or biologically-degradable plastics. These plastics can be based on microorganic, plant, synthetic or animal origins.
In the plastics market, bioplastics have to date accounted for only a low percentage but there is an upward trend. Where worldwide production of bioplastics accounted for a mere 3.952 million tons in 2015, this figure had already increased to 4.728 million tons in 2018 and the prognoses for 2020 and 2021 are 5.954 and 6.111 million tons, respectively. Accordingly, the share of bioplastics in the world market of polymers will have increased from 1.7% in 2016 to 2.49% in 2020. The finite nature of fossil resources, tighter conditions for business and consumers in terms of energy and environmental footprint, as well as growing competition among manufacturers and users of bioplastics would also support the further development of alternatives in this area. For example, the Institute of Biotechnology and Biochemical Engineering at Graz University of Technology developed a basic possibility for manufacturing bioplastic from offal for the first time in 2012. According to the Institute, a wide range of products can be manufactured from basic packaging material to bioimplants which can be broken down by the body within a specified period of time.
Although the BSE crisis is regarded as having been overcome, it remained in the news in Europe for a decade and led to the European Union introducing policies on handling and providing evidence of ADCs. These included the specification that they are required to undergo special heat processes (at 200 °C or more for a minimum of 20 minutes) for the purpose of transesterification and hydrolysis. This deactivates BSE proteins. Furthermore, additives may only be imported from BSE-free countries. And processes were developed which effectively remove or deactivate the infectious agents. Nevertheless, positions are being reconsidered. Those who wish to avoid an unnecessary risk opt for an ADC-free material formulation, particularly if the material is to be applied where there is a possibility of contact with a filling material (food, beverages, cosmetics, medication etc.) or a product is used directly on/in the human body (medical or pharmaceutical tube systems, medical or cosmetic syringes, dialysis systems etc.).
In Germany, eight million people are vegetarian and 1.3 million are vegan. According to the trend barometer of the Proveg International Association, these figures are supplemented by 2,000 vegetarians and 200 vegans every day. The number of people living vegan or vegetarian lifestyles is estimated at a billion worldwide. This trend is also impressively underlined by the revenue accounted for by veggie products in the food retail trade and in drugstores. According to Nielsen (survey in early 2019), there was a 30% increase to EUR 960 million over the previous year.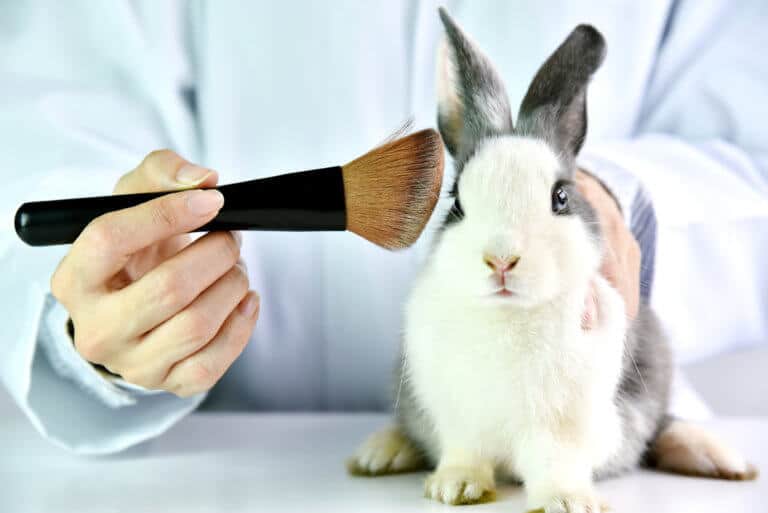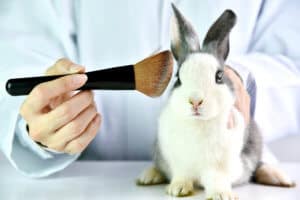 Those pursuing a vegan lifestyle do not stop at the food they eat. Such a lifestyle has an effect on their entire environment. Some obvious items can be easily eliminated. This also applies for additives in food or cosmetics. Vegans know that animal ingredients are often processed which is why they read the "lists of ingredients" very carefully. But there are also "hidden" ADCs which cannot be detected, in packaging for food, beverages and cosmetics, for example.
In the area of packaging solutions for the food and beverages industry, ACTEGA DS faced demands for vegan and kosher solutions at a very early stage and has the possibility to equip all portfolio formulae capable of being optimally processed in injection-molding as vegan variants if so required. This applies equally for TPE for the medical and pharmaceutical sector and for household and consumer goods. After all, someone who lives a 100% vegan lifestyle wants to be certain that the plate or board he uses for breakfast with its ergonomic, elastic handles made of TPE only contains vegan plastic. That the sealing material in his lunchbox does not contain any ADC and that he does not need to worry when shaving whether the soft-touch elements of his razor contain components of animal origin.
Fair indication: ACTEGA DS is presenting at K fair, 16. – 23. October 2019, Düsseldorf, hall 8A, stand F 11-3