Sustainable footwear company Trash Planet has unveiled its new collection of vegan and eco-friendly sneakers and boots.
Crafted from sustainable and recycled materials such as apple leather, corn, rubber, and polyester canvas, Trash Planet's new innovative footwear collection is cruelty-free and environmentally responsible. The company describes it as "a game-changer in the industry's quest for genuinely greener options."
Based in the UK, Trash Planet aims to revolutionise the fashion industry and set a new standard for sustainable fashion by pioneering the use of recycled materials to create cutting-edge recyclable fashion pieces.
"We are beyond excited to introduce our newest collection of vegan, recycled, and recyclable sneakers and boots," said Holly Boxall, head of design at Trash Planet.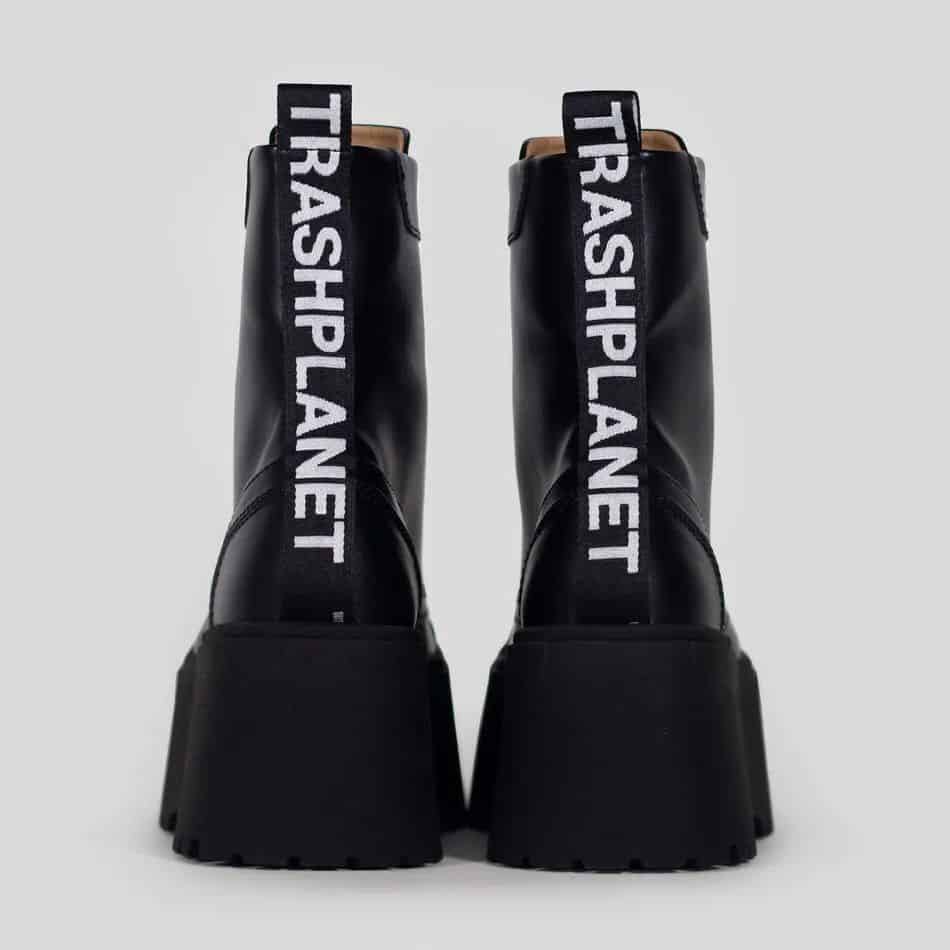 Guilt-free fashion
The vegan leather used for the cruelty-free collection is made from discarded apple peels, while the recycled corn helps to reduce the use of fossil fuel-derived materials. The recycled rubber and polyester canvas minimise waste and help to lower the footwear's carbon footprint.
"The new collection takes sustainable fashion to new heights, providing conscious consumers with a guilt-free way to express their style without compromising their values," states Trash Planet.
Furthermore, Trash Planet has introduced a take-back scheme that offers customers a discount on future orders when they return their old shoes, enabling the company to recycle 100% of its products.
"We believe that fashion can be a force for good, and our latest collection embodies our unwavering commitment to creating innovative and sustainable footwear that leaves a positive impact on our planet," added Boxall.
The new collection is available for pre-order exclusively on Trash Planet's website.