A new vegan tuna fish product has been developed by Mimic Seafood, a startup based in Spain. Tunato is a 100% vegetable food that is said to imitate tuna in appearance, texture and taste. Tunato is already available at the Ametller Origen Commons Restaurant in Barcelona's World Trade Centre and it will reportedly be soon available in other sushi restaurant chains.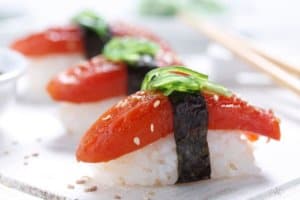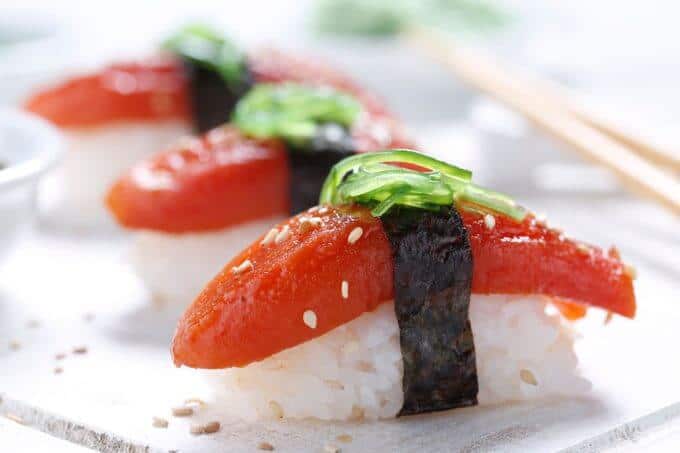 Tunato can be quickly identified as the European counterpart to Ocean Hugger's tuna product Ahimi, and similarly it is also made with tomato, hence the name. According to website gastronomiaycia.republica.com, the company specifically uses a variety called Finggerino, developed by a Catalan company which, will be theoretically grown in Almeria. Apparently this variety of tomato was selected for its shape and texture, as it makes it easier to imitate the characteristics of tuna.
Pedro Álvarez Bretones, CEO and founder of the Spanish startup, said to the publication that every bite of Tunato is a success, as the product helps reduce the consumption of tuna, an overexploited species that is at risk of extinction.
Mimic Seafood plans to close a funding round of 250,000 euros in the coming weeks in order to finance expansion, and to start the technological development of new products  that will imitate the texture, taste and appearance of smoked salmon, eel, anchovies and octopus.
We will report further about the brand and have contacted them for comment.