CPG giant Unilever, the world's largest ice cream manufacturer, is expanding its US dairy-free ice cream offerings with a new range of innovations from Breyers and Talenti gelato.
Legacy ice cream brand Breyers is rolling out Breyers Non-Dairy Vanilla – its first all-vanilla plant-based ice cream flavor. Featuring an upgraded formula made with real oat milk, Breyers Non-Dairy Vanilla is one of the first dairy-free ice creams to be offered in a large 1.5 quart tub.
Since 2015, Breyers has sold a separate line of plant-based ice creams made with almond milk.
Better gelato
Another Unilever brand, Talenti, reveals it is adding a new selection of dairy-free gelato to its lineup. Crafted from cashew butter and oat milk, the Dairy-Free gelatos are said to match traditional gelato in smoothness and texture and come in four varieties:
Talenti Dairy-Free Chocolate Fudge Brownie Gelato Layers

: A rich layer of chocolate non-dairy gelato, with brownie pieces, fudge chocolate sauce, another layer of chocolate gelato and bottom layer of chocolate sprinkles.

Dairy-Free Blueberry Crumble Gelato Layers

: Blueberry oat gelato with muffin crumble pieces, a muffin crumble sauce, a layer of vanilla oat gelato, and crunchy oat pieces.

Dairy-Free Caramel Toffee Crunch Gelato

: A smooth and creamy cashew flavored gelato mixed with dulce de leche and crunchy almond toffee pieces.

Dairy-Free Double Cookie Crunch Gelato

: A fresh take on cookies & crème, mixing chocolate cookie pieces and swirls of sugar cookie crumbs into oat milk vanilla gelato.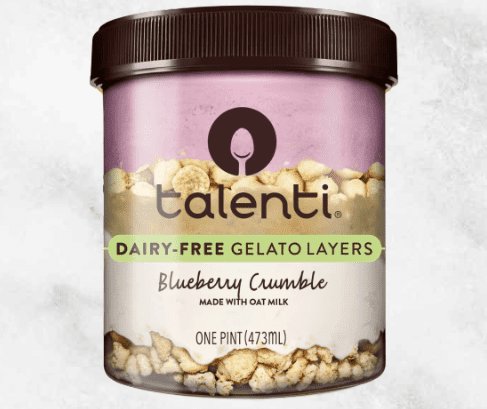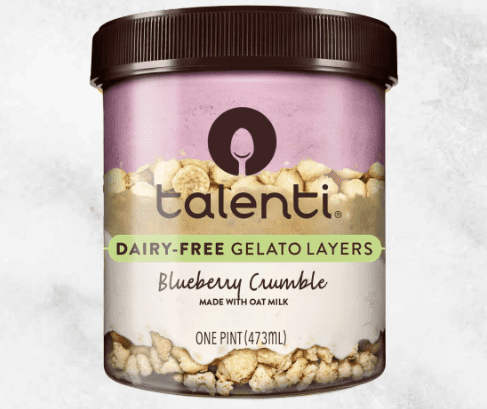 Talenti Dairy-Free Gelato will retail at a suggested price of $5.29 – $5.99 per pint.
Animal-free ice cream
In addition to plant-based desserts, global conglomerate Unilever has expressed a strong interest in the burgeoning field of precision fermentation, which produces real dairy proteins from microbes instead of cows. In November, the conglomerate revealed it was working with several startups to develop animal-free versions of its dairy ice cream. If successful, Unilever said it planned to release such products under one of its major brands sometime in 2023.