Upton's Naturals, the Chicago brand that kickstarted the jackfruit food trend, is bringing a packaged Banana blossom product to the US market. Mimicking the texture of flaky fish, this 100% vegan, certified organic and Kosher whole-food meat alternative makes it simple for consumers to make plantbased 'fish and chips' at home.
Banana blossoms offer a valuable source of potassium, vitamins, minerals, amino acids, and antioxidants, are low in fat and calories and completely free of cholesterol, sugar, gluten, soy, oil, GMO's, and artificial flavors. Cooked in a small amount of brine to prevent oxidation, the new product is ready to heat and serve. Home-cooks can batter and fry them to create crisp, vegan fish and chips with that offer a similar texture to fish.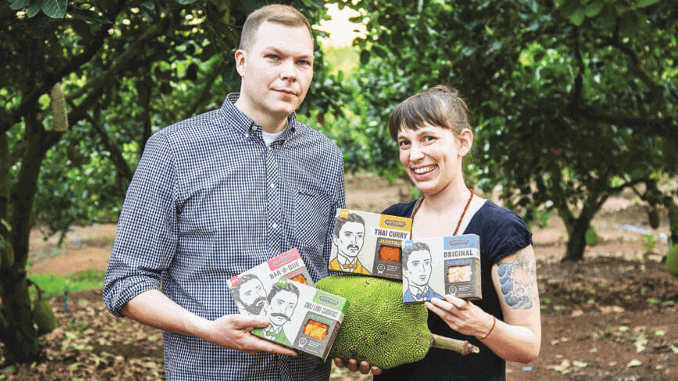 "While banana blossoms are a popular, culinary tradition in Southeast Asia, U.S. cooks have just scratched the surface of working with this unique and versatile ingredient," said Upton's Naturals' founder Dan Staackmann. "We're on a mission to change that by making this excellent meat alternative more accessible to mainstream consumers and easier to prepare. The most common use will be for fish and chips, but the opportunities are endless… think paella or banana blossom salads."
Packaged in a 7oz retort pouch to maintain freshness, Upton's Naturals' Banana Blossom is currently available for retailers to carry and will be sold at Whole Foods Market stores across the USA from May. The product is sourced from Sri Lanka.