One product which may have been previously overlooked by many when it comes to veganism is the condom. The majority of latex condoms contain casein, a milk protein, which is added in order to make the material feel smoother. Since it's clear that most vegans have made an informed decision not to put animal ingredients anywhere in or on their bodies, the need for a vegan condom has motivated several companies to develop a suitable alternative. Here we describe the five biggest brands currently available on the market.
Hanx
Hanx are condoms designed by women, for women. They are made from all-natural, vegan, fair trade latex. The unique selling point is that these are clean-scented, to avoid the "tacky" smell on opening the packet. School friends Farah Kabir and Sarah Welsh launched Hanx in September 2017 and state that they were the first condom brand made with women in mind. They do not use animal by-products in production and are certified by The Vegan Society. "We have a subscription model, so you can have HANX delivered to your door each month. We have our signature pack of three or easy to carry one piece. You can find us at hanxofficial.com, Amazon Prime, Wah nails and Coco de Mer."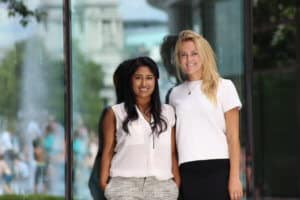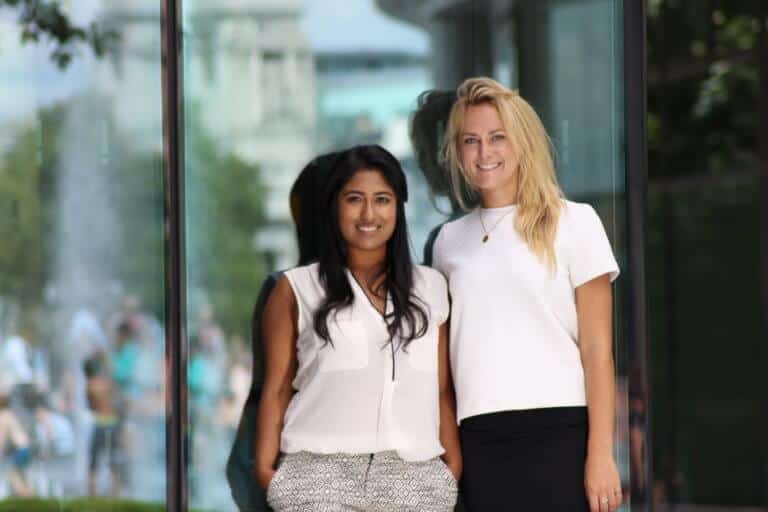 © Hanx
Sir Richard's Condom Company
In contrast to Hanx's feminine appeal, Sir Richards market themselves as sex products for men. Based in the USA, the entire range is suitable for vegans. In addition, for every condom bought they donate a condom to a developing country. Their condoms are lubricated without glycerin, spermicide or parabens. They are vegan certified by the American Vegetarian Society and approved by PETA.
Glyde
"GLYDE is the first certified ethical, vegan & fair trade premium condom brand. Crafted with patented technology and a clean plant-based formula, our products deliver a more satisfying experience while eliminating concerns about harmful additives, animal products and testing." Their products are crafted with 100% natural latex fair trade sourced rubber and thistle extract. Certified ethical and vegan by the Vegan Society, and certified by PETA's Caring Consumer Program. Their products are available online and ship to Europe.
Sustain
Sustain sell condoms, tampons, lubricant, and other personal hygiene products. "There are plenty of people out there who don't want any animal byproducts in their condoms and we don't think they should have to compromise. So, we made them without the animal byproduct that is used in almost all condoms, a dairy byproduct called casein. Then we had a third party test our product. We're happy to say we got the all clear and are certified by the Vegan Awareness Foundation." These condoms are fair trade, sustainable and ship for free.