British vegan chocolate brand Mummy Meagz created the first vegan chocolate crème egg, which will launch in Holland & Barrett stores and independent retailers across the UK on 22nd January to coincide with Veganuary and to be available early for the Easter period.
As the number of people ommitting or reducing their consumption of animal products steadily increases in the UK, so have sales of the Chuckie Egg. Six years ago, Mummy Meagz – also known as Meagan Boyle – was making small batches ofthe vegan choc eggs to sell in her Yorkshire coffee shop. After the product became popular she started to sell them online, but struggled to keep up with demand so has decided to partner with major retailer Holland & Barrett for a nationwide egg-rollout.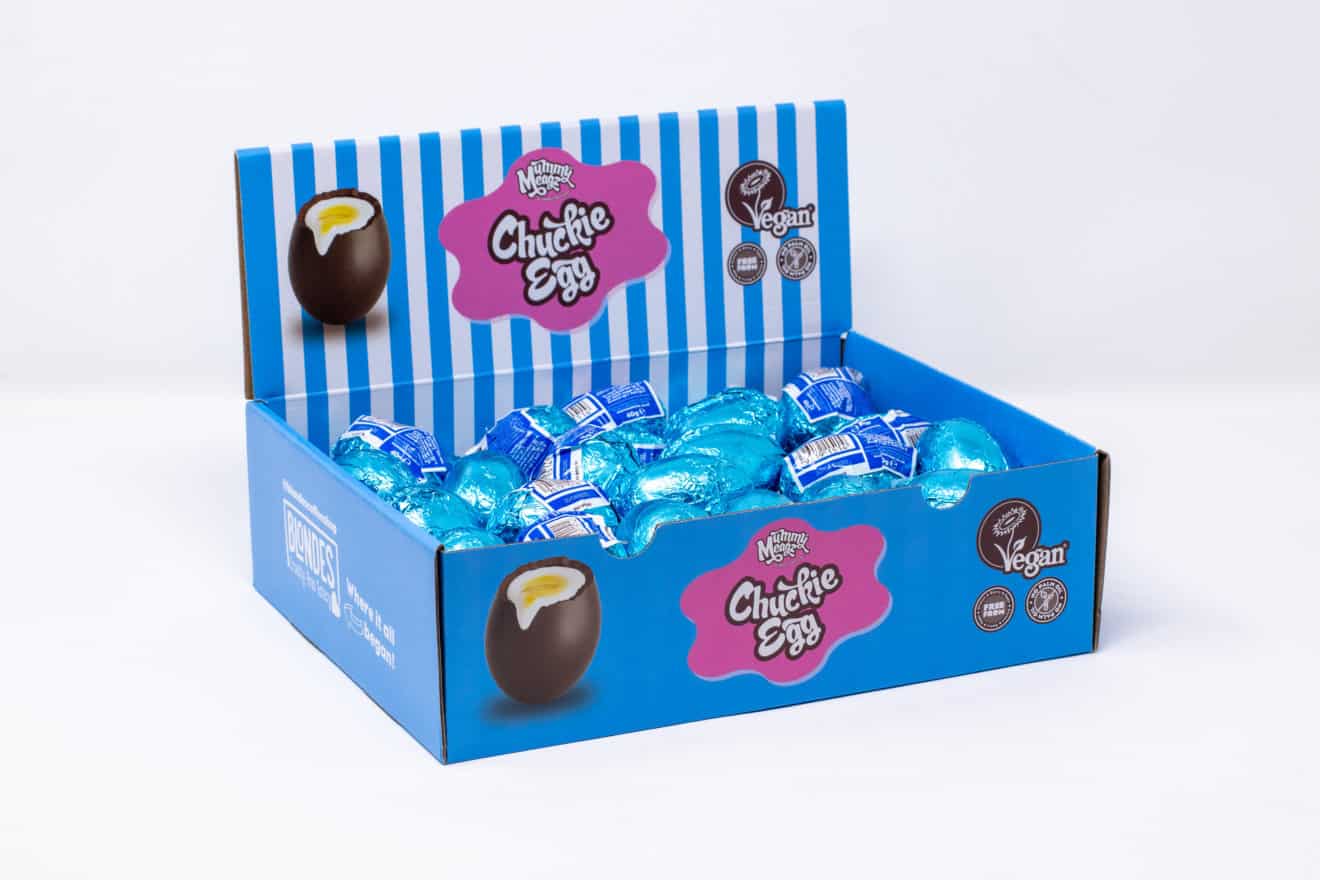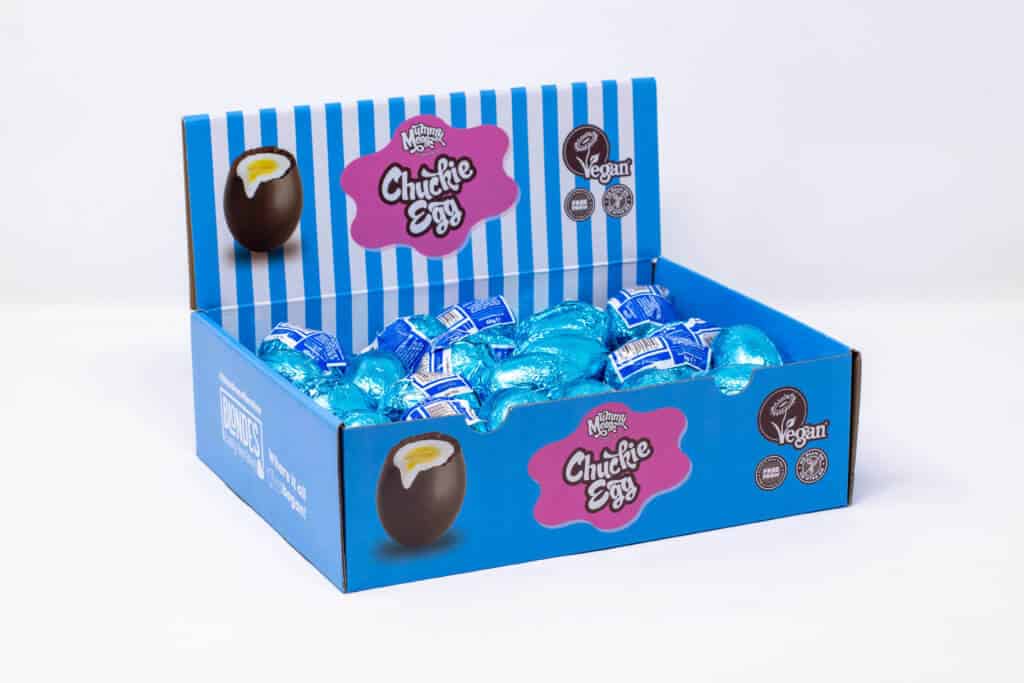 Meagan says: "In a world full of inequalities, I believe that nobody's sweet tooth should have to suffer due to dietary and lifestyle choices, or food allergies. That's why I made the Chuckie Egg. Its gooey centre will delight lovers of crème eggs, including those who choose vegan products for the environment and animals, and those who avoid dairy for health. The eggs have grown a huge following simply from being sold in my shop, and I know they'll become the next big vegan craze for Easter!"
The Chuckie Egg is completely vegan and contains no genetically modified ingredients or palm oil. Each has a recommended retail price of 99p.