UK: Dairy alternative producer Violife has launched a vegan chocolate spread named Cocospread, made from coconut, brown sugar and cocoa powder. The new spread contains B12 and is free from palm oil, nuts, soy and gluten.
After being acquired by Upfield for a reported 500 million euros, Violife has seen continued success and is the leading vegan cheese producer in several European markets. Speaking in April, Head of Research & Development Thanos Korokas said: "As the leading vegan alternative to cheese, which owns 88% of the branded dairy-free alternative to cheese market, we have a responsibility to give our customers new ingredient inspirations for use when preparing vegan meals."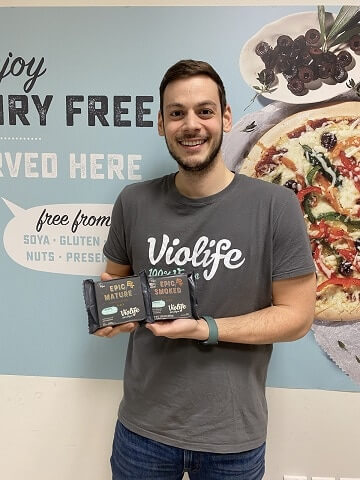 "With protein and vitamin B12, this coconut based vegan chocolate spread brings a rich and sweet touch to any dish," says Violife of the new launch. "Free from dairy, nuts, soy and gluten, this is chocolate-y goodness without the guilt."
The spread will be available around the UK and at TheVeganKind Supermarket here.