A revolutionary plant-based sashimi became such an internet hit upon its release in Holland that the producers couldn't keep up with demand. One year after its debut, the product has received an upgrade with plant-based omega 3 oils and is ready to make the leap into international waters, starting with the UK.
The creator of Vegan ZeaStar sashimi, Vegan Finest Foods, says it has been working for years to create vegan seafood with the same flavour, quality and texture of real fresh sea fish. It resulted in two revolutionary products with amazing taste: No Tuna and Zalmon. The secret? Tapioca starch and seaweed glucose. Sushi chefs and sashimi fans will benefit from some attractive new features: by popular demand, the products now perfectly fit a 20 cm nori sheet, have added health benefits due to flaxseed and rapeseed Omega 3 oils, and improved flavour.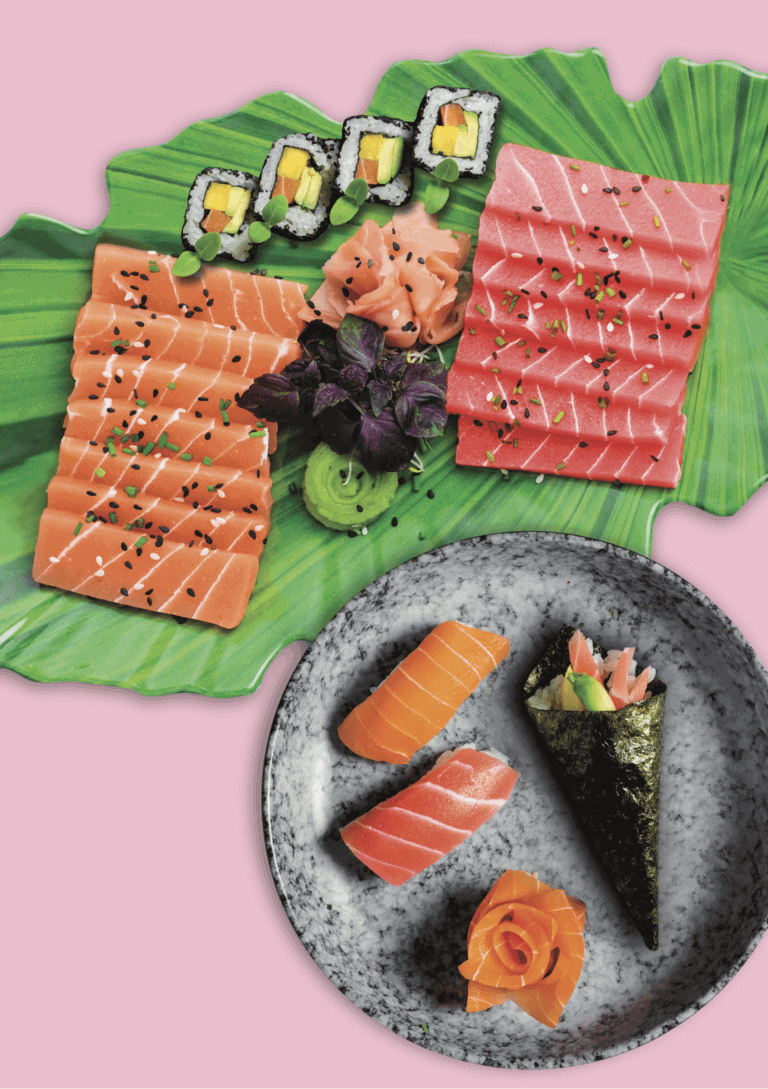 All of the Omega 3, none of the bad stuff
Due to its quality, the sashimi immediately became a breakthrough in the plant-based market. Sashimi is a traditionally Japanese dish of thinly sliced raw fish that recently gained immense popularity in Western countries. Due to the bad ecological reputation of tuna and salmon (both species are overfished) the dish is quickly becoming controversial. A plant based alternative opens up a new and positive outlook for Japanese favorites such as sushi, sashimi and nigiri.
Booming interest for plant based seafood
Scientific reports are stating increasingly alarming numbers on fish stocks, implying that if fishing continues as we do now, oceans will be empty by 2048. As a distributor of plant-based products, Vegan Finest Foods can tell from its own experience that a shift is taking place in consumer habits.
Where to find it?
In the Netherlands, Vegan ZeaStar sashimi is on the menu of the Vegan Junk Food Bars in Amsterdam & Rotterdam. In the near future the products will be available in the supermarkets. The vegan sashimi will soon be available in UK shops and restaurants as well, as Asian food distributor JFC is about to launch Vegan ZeaStar sashimi onto the UK market.